Pity the poor social media manager for big brands: all too often they're damned if they do and damned if they don't.
Most companies concede the importance of using social as a way to appear more human and to get people's attention. But there are myriad legal issues that brands need to take into account for everything they post online. To actually be creative and entertaining means taking legal risks. But brands that are too conservative are also at risk — of coming off as banal at best, downright corny at worst.
Take the Grammys, for example. Arby's took a gamble during the music awards by tweeting at Pharrell Williams about his bizarre Smokey the Bear hat.
Hey @Pharrell, can we have our hat back? #GRAMMYs

— Arby's (@Arbys) January 27, 2014

The restaurant chain could have potentially gotten in trouble for mentioning the artist without his permission and insinuating some kind of endorsement. However, the tweet got tons of attention during the evening from both consumers and the marketing world — including 83,451 retweets and 49,045 favorites and counting — so it seems the gamble paid off. Pharell didn't take any action against Arby's for using his name.
Real-time marketing events like this can be incredibly risky for brands, though, especially when celebrities' names and likenesses are involved and there is pressure to act quickly. Not every brand can pull it off. For example, Burberry was sued by the Humphrey Bogart Estate for using his likeness  — an image of Bogart in a Burberry trenchcoat taken from the film "Casablanca" — on its Facebook page.
Burberry claimed it used the image, licensed from photo provider Corbis, to show the historical influence of the brand and that it wasn't actually advertising aimed at selling merchandise. Bogart's heirs claimed that use of the image gave consumers false message that Bogart endorsed the products. The case ended up settling out of court for an undisclosed sum.
While drastically different, these are at least two of the potential outcomes brands must take into consideration with every hashtag they tweet.
The rules of engagement
A big part of the problem for brands is that the sheer lack of precedent in the evolving social world. And even when there is, the social media landscape is a rapidly changing place. Worse: The rules of engagement on, say, Twitter are not necessarily the same as they are on Instagram.
"The in-house legal team doesn't really know what to do about social, and none of the social platforms are setting you up for success," said one marketing exec at a major brand, who preferred to remain anonymous.
For brands, something as simple as retweeting or repinning an image can be a legal minefield. For example, if a company repins a copyrighted image to its Pinterest board, the brand could be held liable. But on Twitter, if a brand retweets copyrighted material, only the person the company retweeted would be on the hook — not the company that did the retweeting.
What it comes down to is, Supreme Court rulings aside, corporations just aren't people — social media was designed for human interactions and conversations. When brands get involved, the question becomes what is advertising and what isn't. And there isn't a straight answer for that yet.
"One of the great challenges that brands face is that often the kinds of things that are acceptable for an individual to do online in their personal interactions isn't really appropriate for a brand," said Jeff Greenbaum, manager partner at Frankfurt Kurnit Klein + Selz and global president of the Global Advertising Lawyers Alliance.
"Just as advertisers wouldn't take a photo and put it in an ad without getting permission from photographer, the same thing goes for social. But the issue is that social media is intended for sharing — it allows you to retweet and repost things — so there is this conflict between what the intellectual property rules permit and what social media actively encourages people to do."
For brands to not be completely boring on social and also follow the letter of the law, they need to have a skilled legal team and an educated social media team. They also have to constantly have open discussions about how much risk the brand is willing to take in order to be relevant and entertaining on social.
"You have to take the temperature of the person or organization you are going to reference — do you really think they are going to complain about it?" said an in-house legal counsel at a major brand, who wished to remain anonymous. "If there's an event, we are sponsoring where there are celebrities, we will put signs up that say, 'Hey, we have our cameras here and we are going to be using this on our Facebook page,' and sometimes on our Facebook page, we say things like, 'This by no means is an endorsement,' and we haven't had an issue so far."
Increased scrutiny
Another challenge for brands that are pushing the envelope on social is that more people are going out of their way to look for abuse. "We are definitely seeing celebrities and other rights-holders taking an increasingly close look at social media today, and there's been an increase in the number of claims and an increase in their concern about their use rights," said Greenbaum.
Texas A&M University not only went after a small brewery that was planning to release a "12th Man Skittles IPA" in honor of its football team, the Seahawks, but also went after everyone who used the "12th Man" hashtag on Twitter during the Super Bowl. Texas A&M has a trademark on the "12th Man" and "Home of the 12th Man." The other Seahawks — the team from Seattle — pays a licensing fee to use the phrase. According to the anonymous legal counsel, the brand he works for did indeed use the #12thman hashtag like many others did during the big game, and like many others, his brand did get a cease and desist.
"We weren't using the hashtag for trademark; it wasn't for a campaign, and it wasn't advertising," said the legal counsel.
It's easy to give brands a lot of flack for a lot of the cheesy stuff they put out on social and the half-baked attempts at real-time marketing (Digiday doesn't deny being tough on brands from time to time), but clearly there's a lot more holding brands back than a corny sense of humor and an over-reliance on bad stock art. Something as simple as tweeting back at a celebrity who mentions your brand or product could potentially cross legal lines.
"The reason that so much of real-time marketing sucks is this reason alone: There is no upside to being risky with this stuff unless you are market leaders like Red Bull, or a smaller brand that needs to punch above its weight — no big brand wants to screw up," said the anonymous exec. "There isn't 50 years of case law to go back on — no one is an expert on the law side, and that's why there are problems all over the place."
https://digiday.com/?p=64831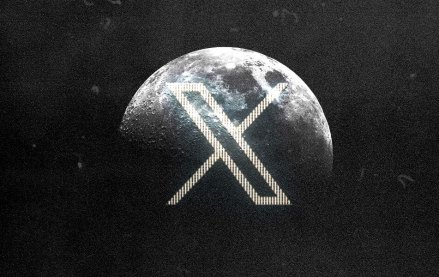 November 30, 2023 • 4 min read
In the packed DealBook conference in New York yesterday, owner Elon Musk bluntly told them to shove it.
November 30, 2023 • 2 min read
WorkTok, or CareerTok, is in full force. Combined, those hashtags on TikTok have over four billion views and it is benefiting Gen Z.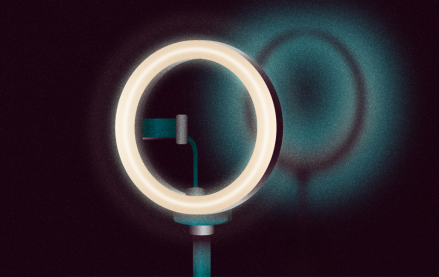 November 30, 2023 • 5 min read
In this week's Digiday+ Research Briefing, we examine how brands have been upping their TikTok investments this holiday season, how Lyft and the MSG Sphere are positioning themselves as ad opportunities beyond OOH, and how publishers are committing to building their events businesses in 2024, as seen in recent data from Digiday+ Research.