When Lambo? How Lamborghini became the status brand of the crypto boom
May 24, 2018 • 6 min read
•
•
At Consensus, the messy, sprawling crypto confab hat convened last week in midtown Manhattan, Lamborghinis were everywhere, parked outside the Hilton Midtown so everyone could know one thing: The crypto bros had arrived.
A crypto exchange had rented the luxury sports cars as a stunt, using the symbol of success in the weird, wild world of crypto, where the Lamborghini, or "Lambo," has become the status symbol to prove success in the crypto world. After all, if you can buy one of the world's most expensive cars using bitcoin, the whole thing can't be a joke.
Thanks to a rash of crypto millionaires publicly spending their bitcoin on Lamborghinis, the "Lambo" has become the outward symbol for crypto bro culture. "When Lambo?" has since become the shorthand for crypto success. Any time a new coin is launched, the question is asked to denote when will the coin be worth enough to afford the car. There's even a famous meme of Vitalik Buterin, the creator of ethereum, as Jesus, holding a red Lamborghini in his hands. Buterin, for his part, has threatened to quit the entire ethereum project if get rick quick schemes by crypto fans dominates the industry.
There's no question crypto fuels demand: Lamborghini has been reporting sales have been rising steadily, reporting record sales in January, marking seven consecutive years of sales growth.
"Historically, Lamborghinis have always stood for new money," said branding agency Red Peak CEO Susan Cantor. "It's been a symbol for excess and unreasonable wealth, because nobody needs a Lamborghini."
Just about every model has been featured in some kind of hip-hop or rap music video, from Kanye West's "Mercy" to Rick Ross's "Lamborghini Doors" to A$ap Mob's "Yamborghini High."
According to branding experts, there is a provocative bent to Lamborghinis — they're for people who want to stand out and a clear sign you've made it and want everyone to know.
"Lamborghini has always stood for flash, noise and a healthy dose of testosterone," said HL Group president Amy Hufft. "It has been a brand for people who want to be noticed immediately."
It also has connotations about "making it" in America, which is why so many artists have used it as a way to celebrate success, said Hufft.
Cantor argues that the brand certainly could be at risk. "When brands that are specifically associated with individuals because of socio economic status there's a risk to that. Lamborghini should stick to its promise or essence, which is about performance."
The issue is obvious: Even as cryptocurrencies enter the mainstream, they are also starting to show signs of a bubble. There are hundreds of thousands of get-rich-quick schemes flooding the internet, with plenty of shitcoins, crypto trading scams and strategy consultants pumping a constant stream of "I'll show you how to become a cryptomillionaire" Telegram posts online. And confusion is hardly something a brand wants to be associated with.
Hufft said that Lamborghinis also have a bit of a "get rich quick and die out fast" connotation, arguably a great statement for the longevity of bitcoin wealth.
There have been similar issues with so-called luxury brands in the past. In 2004, Burberry saw a sharp decline in sales after that camel check became super popular with British "chavs," with retailers bemoaning that that association caused others to not want to buy the brand's products.
In 2005, there was a smaller blip for Prada, which had a rash of clubs in bars in the U.K. banning people wearing Prada high-top sneakers because they became associated with chavs, as well as with gangs. (To be sure, lots of luxury brands, including Ralph Lauren, have struggled with not wanting to be associated with certain economic or racial groups because of perceived brand issues — despite, as this New Yorker article pointed out, often having histories that are inextricably linked to those groups, through streetwear.)
According to Brandwatch, sentiment around Lamborghinis are mostly positive. And within conversations about Lamborghinis, bitcoin and crypto, they're "exceedingly positive," according to analyst Kellan Terry, at 97.3 percent. Pointing to data that shows how often rapper Cardi B is is mentioned in discussions around Lamborghinis, Terry said that Lamborghinis have also often been mentioned in rap songs as a status symbol. "The connection here is people are starting to think about cryptocurrency the same way," said Terry. "Both music and cryptocurrency are the avenues to become wealthy, and purchase status symbols."
The hashtags "bitcoin" and "blockchain" are among the 10-most used hashtags within any conversation about Lamborghinis in the past month, according to data compiled for Digiday by Brandwatch. #Bitcoin accrued more than 14.8 million impressions in this time frame, while #Blockchain added another 14.5 million impressions. Thanks to a rash of crypto millionaires publicly spending their bitcoin on Lamborghinis, the "Lambo" has become the outward symbol for crypto bro culture.
For its part, Lamborghini seems to like the attention. In a CNBC interview last week, the brand's CEO Stefano Domenicali said that young people love Lamborghinis, especially young people that are OK with high-risk and high-reward situations.
"I see the parallel between young people that are really willing to become very rich with a very high-risk investment with the fact that our customers are very young," he said.
Cantor agrees: "Lamborghinis are being associated with a youthful way to build wealth. The downside is it could also be associated with brash, cocky arrogant bro culture. But that's not a bad thing," she said.
There is some history here. As far back as 2011, Peter Saddington, a startup CEO, bought a Lamborghini Huracan for about $115, cashing in 45 bitcoins to buy the $200,000 car.
In 2014, a 4chan user bought a Lamborghini Gallardo with bitcoin, spending 216 bitcoins for the car (about $209,995 at the tie.) The buyer leaked the documents, so the Reddit legend goes, and bought the car using a third-party service that verifies bitcoin. The sale's news went viral, and Lamborghini Newport Beach, the dealership where it was bought, proudly used it to proclaim that it was the first luxury car dealer to accept Bitcoin as payment. (It also sold a Tesla Model S to someone for 91 bitcoins around the same time.)
There were lots of other similar sales at the time, with crypto enthusiasts cashing in their newfound wealth to buy the expensive cars.
One bitcoin is currently worth $8,000, about half of what its value was in December.
Woodrow Levin, CEO of 3.0, a crypto asset hedge fund, said that Lambos are from a time when crypto bros had to scream from the rooftops and proclaim that they were here. That time, he says, has passed, at least for people who take crypto assets more seriously.
"If you want to be taken seriously, and if you want this to be accepted as a game-changing technology and a new asset class, you don't HODL, you don't moon, and you don't Lambo." He likens to the dot-com boom, when people cashed in and bought yachts or jets. 'This isn't new but in some way the Lambo has become a symbol for the industry and its meteoric rise."
https://digiday.com/?p=288731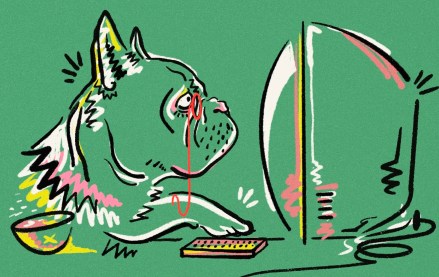 October 2, 2023 • 7 min read
•
•
When it comes to agencies, both of Meta's older sibling social media platforms may be past their primes.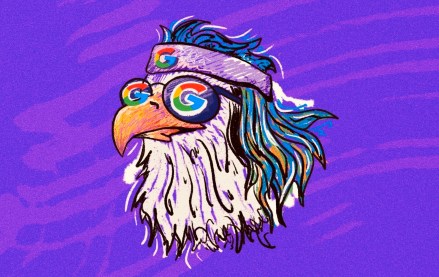 October 2, 2023 • 3 min read
•
•
The legal battle sees Apple and Google et al attempt to conceal their inner workings, developments that mirror the experience of their media customers.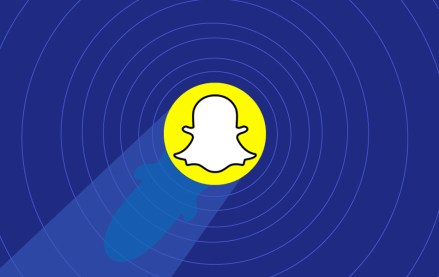 September 29, 2023 • 3 min read
•
•
"We are not diminishing the importance of AR," he said. "In fact, we are strategically reallocating resources to strengthen our endeavors in AR advertising and to elevate the fundamental AR experiences provided to Snapchat users."