Known as a cellphone maker, Nokia is trying to reinvent itself through VR and digital wellness
June 21, 2017 • 3 min read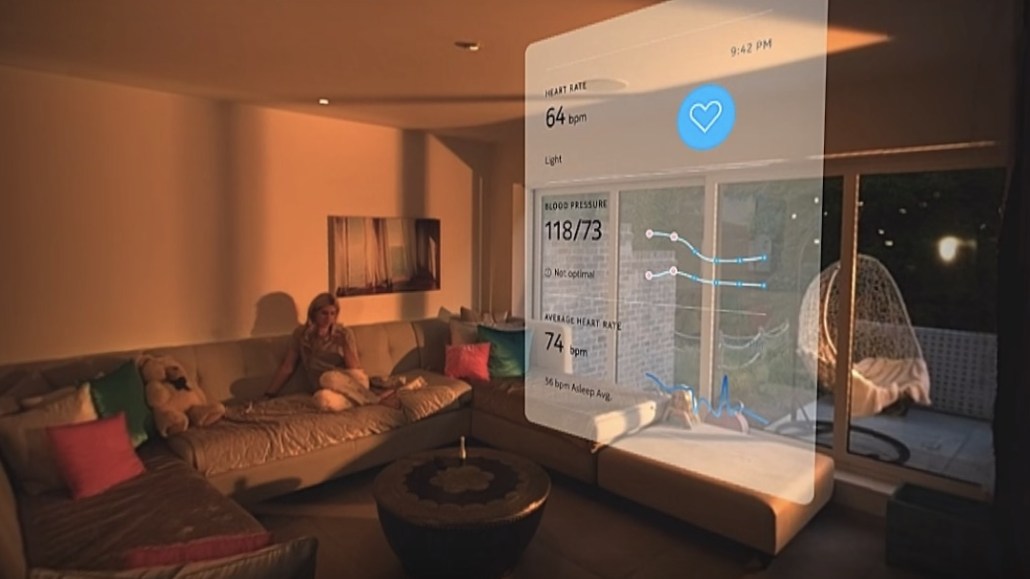 Digiday covers that latest from marketing and media at the annual Cannes Lions International Festival of Creativity. More from the series →
This year's Cannes Lions is different for Nokia Technologies CMO Rob Le Bras-Brown. On Tuesday, he was stationed at Croisette Row Cabana at the Nokia booth, which broadcast a virtual reality ad for the brand's new connected trackers, scales and blood pressure monitors, shot by Nokia's 360-degree OZO VR camera.
The digital wellness products and $40,000 OZO are a big departure for Nokia. Once known as a leading cellphone maker, Nokia wants to be known for digital wellness and VR.
"We don't develop mobile hardware on our own anymore," said Le Bras-Brown. "As the CMO, my job is to reintroduce our brand to other categories outside of mobile. We see VR as a market that is going to take off over the next five years, and we also believe in the future of digital health."
Nokia was a big seller of phones in countries outside the U.S. including India and China until it faded in the shadow of the iPhone and sold its mobile hardware division to Microsoft for $7.6 billion in 2013. Last year, Microsoft in turn sold the mobile business to Taiwan-based Apple supply chain partner Foxconn for $350 million. Nokia still remains in the mobile phone business by licensing its mobile technology to Finnish company HMD Global, which Foxconn backs. But its focus shifted from mobile devices to digital wellness and VR, with the acquisition of health gadget maker Withings for around $190 million last year and the creation of a professional VR camera, OZO.
Although mobile is no longer a core business for Nokia, its still-strong reputation as a cellphone maker may work against the company as it expands into other categories, according to Matt Sargent, svp of retail at retail consulting firm Magid Associates.
"Nokia has a fairly narrow profile within the mindset of consumers and will have to bulk up on its branding effort in order to change that," said Sargent. "The biggest challenge for Nokia is that VR and digital wellness are currently dominated by Samsung and Apple. Given the newness of these technologies, consumers will be looking for brands they know and trust when they make the leap into these new categories."
But Le Bras-Brown thinks digital wellness and VR can play into Nokia's heritage as the company owns lots of intellectual property in image and video processing. While Le Bras-Brown agreed that people may still consider Nokia a mobile phone brand, he said that the name is also associated with quality and reliability.
"Our market research shows that our consumer perceptions are either neutral or positive," he said. "Four out of five consumers believe that Nokia is already making digital health products, so we are delivering on that. We now have an opportunity to build upon the brand trust around connected devices."
To market the new line, Nokia is betting on word of mouth and tapping into major cultural, political and sporting events. In January, Nokia set up OZO VR cameras at McCormick Place in Chicago and broadcast President Obama's farewell speech there live. And this week, the company brought its first VR commercial to Cannes to show how consumers can see, test and buy Nokia's connected health devices in a VR environment. Cannes seemed like the place to market the OZO because at the $40,000 price point, it mainly targets creative agencies and production companies, said Le Bras-Brown.
Le Bras-Brown also thinks VR and digital wellness devices have applications to medicine. A little more than a week ago, the company live streamed a neurological surgery at Helsinki University Hospital with OZO cameras to around 100 attendees of a live demonstration course at the hospital. Attendees could watch the operation on their VR headsets. It also sees doctors using the data from digital wellness gadgets to prevent, manage and monitor the efficacy of treatment.
"I want to get people to see that Nokia is not just a phone brand," said Le Bras-Brown. "I want to rekindle the consumer enthusiasm for the Nokia brand — they will reconsider us in other categories outside of mobile."
https://digiday.com/?p=242428
September 25, 2023 • 5 min read
As esports winter sets in, the companies that are best insulated from the cold are the ones that designed their balance sheets for a years-long march to profitability — not the massive and rapid returns promised by some esports companies during the industry's initial wave of growth.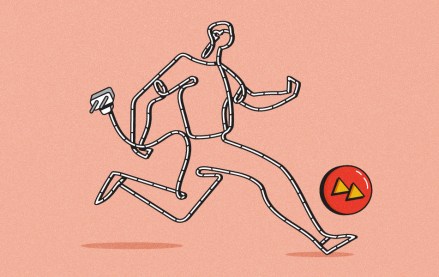 September 22, 2023 • 4 min read
Women's sports are having a moment. Brands, media companies and agencies are looking to get in on the action.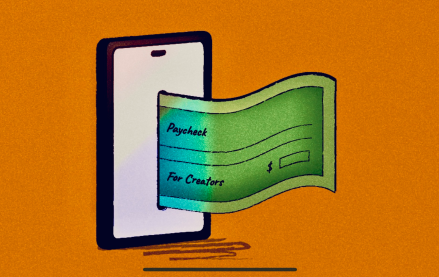 September 22, 2023 • 6 min read
The Hollywood strikes were supposed to be a game changer for many of them, but the situation hasn't quite lived up to the hype.