Key questions Meta's ads team must answer as it enters a new era
June 6, 2022 • 5 min read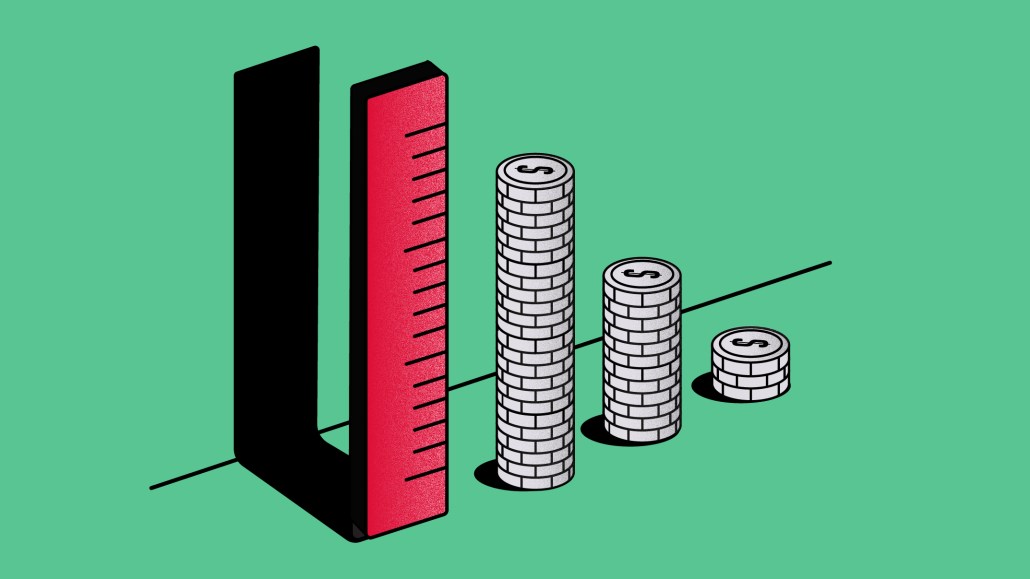 Ivy Liu
The exit of Meta's chief operating officer Sheryl Sandberg is undoubtedly a momentous moment in its history, a departure that comes as the social media giant seeks to mold its next incarnation in the metaverse.
In a 14-year run at the highest echelons of Facebook, Sandberg "architected our ads business" according to the company's founder and chief exec Mark Zuckerberg in a post that reflected the $118 billion-a-year business she helped build.
In recent years, the social network experienced some blows to its reputation in adland amid a broader industry reckoning on consumer privacy and snafus over performance measurement. And that's not to mention data security and content-curation concerns.
Some believe that such controversies were a key motivator of the timing of the social media giant's decision to rebrand as Meta in October 2021. Earlier this week, Insider reported that Sandberg's influence at the top tiers of the company had been waning in recent years, a development that may lead some to ask just what role ads will play as the social media giant seeks to establish a formidable presence in the metaverse.
An 'indispensable' platform
Despite its knocks in recent years and unquestionable challenges from rivals such as Tik Tok (plus other media offerings), it's worth noting that Meta's advertising empire is still on the rise. Emarketer forecasts that it will generate $167 billion of revenue in 2024, a projection that would see it pocket 22% of all digital ad spend.
Several buy-side sources told Digiday that while Facebook's scale and trove of first-party data helped ensure that media spend on the platform performed well, brand suitability issues had always been a concern.
Brendan Gahan, partner and chief social officer at Mekanism, told Digiday that while the departure of Sandberg was certainly a blow, the platform will continue to win over advertisers' budgets. "However, the reality is Meta is (generally) an indispensable ad platform," he said. "From a performance marketing standpoint, it is still, by and large, the most effective. So long as they continue to deliver results, they'll keep receiving ad dollars."
A second source from one of Madison Avenue's major holding companies, who requested anonymity due to potential client concerns, echoed this opinion but distinguished that brand suitability was always a challenge for Facebook, particularly after the issue escalated in 2020.
"To be honest, I think the Cambridge Analytica stuff kind of got a pass [among advertisers], and while it raised awareness, it was in summer 2020 with the Black Lives Matter movement [in response to the murder of George Floyd] that's when things really started kicking off," added the source. "Some brands kind of see [Facebook] a necessary evil."
The face of Meta on Madison Avenue?
Sandberg is due to vacate her role in the fall of 2022, although she will remain on Meta's board, with a successor on track to be chief growth officer Javier Olivan, an exec who was described to Digiday by several sources as "a product guy" who prefers to keep "a low profile."
The announcement of Sandberg's exit comes less than a year after the exit of Carolyn Everson, an exec many also considered as one of the faces of the social networking giant on Madison Avenue.
So, with ongoing historic concerns around brand suitability — not to mention fresh challenges as many ponder "WTF is the metaverse?" — in previous days, some wondered who the face of Meta will be on Madison Avenue?
On that matter, Meta's vp global business group Nicola Mendelsohn — a British advertising executive who now runs its global business group — appears the most likely candidate. Digiday understands that Facebook execs have been in contact with scaled media buyers in recent days to assure them that it's business as usual — even if challenges around issues such as Apple's ATT continue.
'A language they can understand'
In a conversation with Digiday, Mendelsohn spoke of advertisers' praise for the ad products that Sandberg helped build, as well as the team she assembled, in recent days.
The fully realized vision for the metaverse is still going to be some five to 10 years off.
When quizzed on just how advertisers were beginning to appraise the opportunities and challenges the metaverse will pose, she added, "The way we're thinking about it, the fully realized vision for the metaverse is still going to be some five to 10 years off."
Although she later went on to highlight that some businesses are already conducting early experiments with augmented reality technologies. "It's really going to unlock extraordinary opportunities for people for communities, for businesses," she added.
Several media agency sources noted some degree of confusion over exactly how the metaverse will figure into their media plans with one noting that "it's going to take a while to get to grips with it", especially among key executives who have the power to allocate spend.
Meanwhile, Jake Moskowitz, vp data strategy at Emodo (an exec with a history of helping marketers measure brand-uplift on social networks) noted that advertisers should ask themselves a number of questions when evaluating the opportunity of the metaverse:
Where are the eyeballs on the metaverse?
What the experience and my brand's share of voice be?
Are there any comparable metrics?
"I had direct experience of this when I worked at Nielsen building this product for Facebook," he said, comparing the upcoming challenges of the metaverse to the early days of the social network when Facebook "Likes" were deemed a key metric.
"You have to prove to them that it moves the needle and not based on your own personal metrics, but based on metrics that people are used to and can relate to," added Moskowitz, "You just have to give advertisers a language they can understand and some way to compare."
For Moskowtiz, Facebook's pivot toward the metaverse has another consideration, one that will differentiate the company's next 10 years from the last: overcoming the challenges of disintermediation. "We have a lot of players investing in the metaverse," he said. "A lot of companies are investing in the space, and let's not assume that Meta is going to dominate those eyeballs."
— Senior marketing editor Kristina Monllos contributed to this report
https://digiday.com/?p=450163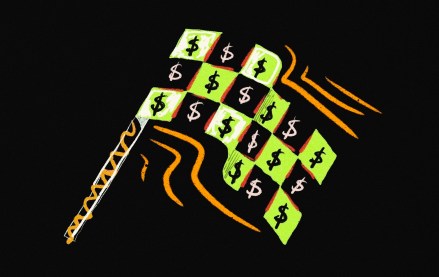 September 26, 2023 • 3 min read
With three Grand Prix races in the U.S. this year – Miami this past May, Austin in October and Las Vegas in November – the interest from U.S. marketers in Formula One has increased this year, according to agency executives, who say they expect that growth to continue next year.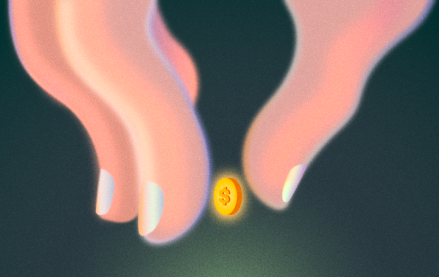 September 26, 2023 • 6 min read
A Digiday+ Research survey found that brands and retailers report using Facebook less over the last few years, all while the platform's value to their revenues and brands has increased.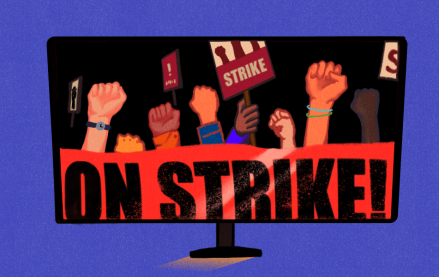 September 26, 2023 • 5 min read
The timeline for a return to business as usual – whatever that may mean now – is yet to be determined.