Jellyfish's Gawain Owen on how companies can demand transparent supply chains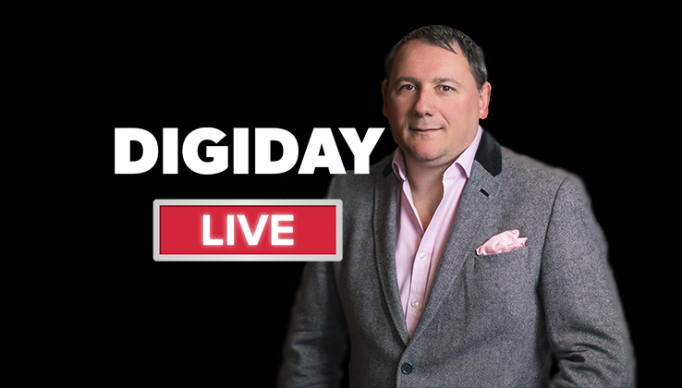 Subscribe: iTunes | Stitcher | RSS | Anchor
You have read the maximum number of free articles.
Digiday
+

Membership

Subscribe now for access to unlimited Digiday content, premium research reports, exclusive newsletters, invitations to member-only events and more.
This content is available exclusively to Digiday+ members.
Digiday
+

Membership

Subscribe now for access to unlimited Digiday content, premium research reports, exclusive newsletters, invitations to member-only events and more.
A lot of companies fall short in their efforts to take their advertising in-house or clean up their supply chains. It's a regular complaint among publishers, for example, that advertisers cry foul on issues of brand safety, but hardly change their budgets and spending to address the problems.
At the Digiday Programmatic Marketing Summit recently held in Estoril, Portugal, Jellyfish digital strategy director Gawain Owen said the key is to think about people, processes and tools.
Advertisement
"To get into programmatic and buy digital media, manage our reach and frequency, understand where the advertisements are going and actually reach our target audience, we need to make fundamental changes," said Owen. "Ask your agencies for logins [to the various platforms], and understand what is in that platform."
In this session, Owen shares how companies can simplify their supply chains and control reach and platform expenditure.
Don't let third-party software own your data
"If I leave my agency tomorrow, what can I take with me? Data protection and privacy. If you don't own the software, legally, that is not your data. It is owned by the people who own the software. Every day, brands are giving their data out. You don't need to own all the software — it's what parts of that technology stack are important. If you are a brand and don't have a document that explains how you offer reach in the digital world; what are your brand-safety mechanisms; how you want them to be deployed by your agency, the publisher, the demand-side and supply-side platforms, you need those strategies in place."
Vet the websites you're on
"Trust your consumer. When was the last time you went on 36,000 websites? Eighty percent of you probably go on 10-15 websites. Fish where the fish are. Think about how you buy TV. Reach and frequency, high-impact placement on the X-factor or be on website No. 35,958, where six people go every month. If you don't have a whitelist and haven't vetted it, do it."
Advertisement
Monitor the entire supply chain
"If you are in the digital ecosystem and don't meet the publishers, then that's a massive miss. The media supply chain needs to be as good as Bailys [Dairy]. Get their rigor into media buying. Know everything about their ecosystem, their mechanism and DNA, which unlocks spend in a collaborative manner."
Talk to the publisher
"Programmatic does pay the salaries. The programmatic supply chain is complicated. [Let's say] I want to give Time Inc. a pound coin. Unfortunately, Time Inc. is going to get 25 pence if they're lucky because there's a lot of people in the middle. As a brand, you understand who these people are: the ad exchange, the publisher ad server, the advertiser ad server. Very rarely do brands understand what a supply-side platform is. I would ask a publisher what supply-side platform I should use. Understand your operational supply chain."
Understand fee structures and create a system
"For technology vendors, how will you give full working rights to brands? Amazon had taken the bull by the horns. They charge a 10 percent technology rate. It doesn't matter if you're WPP or a local, you can use the demand-side platform. Not all technology vendors offer parity, but they knock on the doors of brands every day. Understand the technology and the fees, and come up with rationale to why organizations should be owning the keys to the car."
Sign up to get the day's top stories at 6am eastern.