This is "View from the Top," the latest in a Digiday series featuring creative leaders talking about their career paths and leadership perspectives. Read previous interviews here.
Jeff Goodby, the co-founder of Goodby, Silverstein & Partners is one of advertising's greats, and has seen this industry go through some of its biggest changes over his long career. From creating the iconic "Got Milk?" campaign to morphing Goodby Silverstein into a digital-heavy agency, Goodby has had a front row seat on the industry rollercoaster. Digiday chatted with Goodby about Hal Riney, making interviewees squirm and why the ad business isn't that complicated at the end of the day.
Tell me about your first boss.
Before I graduated from college I had a lot of blue-collar bosses. I was once a Teamster in a warehouse. I've learned how to deal with a variety of people. It was a very interesting thing to deal with people who weren't like me, who weren't going to college like I was. It was very instructive for everyone who has to deal people down the line. If you just work as a professional in a certain business you don't necessarily have that happen to you. It's one of the things I've really liked, hiring people who don't go to traditional advertising schools.
You were a newspaper reporter before you got into advertising. What did you learn from that?
I worked at two newspapers in the Boston area, the Peabody Times and the Boston Herald American. That was so different. My bosses ran tight deadlines. Their standards were really high. I learned how to be sympathetic to people, looking at their lives through their eyes. Trying to understand why things weren't working and helping them. Then when I got into advertising, I worked for JWT in San Francisco. It was a good place for me to work at the time. There were a lot of assignments and not a lot of writers. I still tell kids today that are holding out to work for Wieden & Kennedy and The Martin Agency that sometimes, the big office of a big agency can be a good place to get actual good work. If you go to Droga5 that won't happen.
What are your impressions of your first year in advertising?
Because I had been a reporter, I thought of ad people as total sellouts and I wanted to see if that was really what it was like. I discovered quickly the best people weren't that way. They were craftspeople and they cared. They were funny. They had great senses of humor and culture. In many ways ad people have a much more expansive feeling for culture than anyone else.
Hal Riney was one of your mentors. What is one thing he taught you that has stuck with you?
He was a different kind of character. He had a very distinctive style that was very successful for him. He expected you to be able to do that style. I learnt to write like him. He liked that. I remember a seminal moment when I started working for him. He was solicitous and nice to me during the interview process and when I got there he hardly knew who I was. I remember the first day I was at work there and he came up to me where the coffee was. I said, "How is it going, Hal?" And he said, "How is what going?" I said, "It's just something people say, you know." He said: "What people?"
That sounds terrifying.
Yes. I went into the office later that same day and he was on the phone with a friend. The guy had called him up while I was sitting there. The other guy asked him what he was doing and Hal says, "Just trying to make some of the best fucking advertising in the world." And he looked right at me when he said that. He really expected it. It really raised my expectations of myself.
Are you that way as a boss?
It depends. There are some people that hear me be sympathetic. There are some other people that I need to be really direct with. I try to adjust it according to what the person seems to need. One of the most important things about being a creative director is you have to learn to give people rejection in a way that gets them to come back and try again. That's not easy.
Is that the hardest part about being a leader?
The hardest thing is, our first instinct is to make everyone like you. You can't do that. When people show you something, even when you're thinking to yourself "This isn't great," and you don't know what to say. You have to develop a way of talking that way. There are some people that are very sensitive.I remember Bruce Crawford of Omnicom saying once that the manager of baseball team can't go out getting drunk with the players. What he was really saying was you can be a buddy but you have to remember you're a boss too.
How has the role of a boss or creative leader in an agency changed?
It's not a complicated business in a way. The job of a boss is you have the best possible people and the best clients for them to work on. Be honest with yourself about whether you really have that.
And has the job changed?
It's not that much different, I know everyone talks about all the different media they have to work on. The hardest thing is the same as it has always been — dealing with rejection. Advertising is a tough business. You think up an idea and bring it to your partners. He or she rejects it. If it passes, you show it to your creative director and he or she rejects. You show it to your client, the client rejects it. Then you tell your wife or husband about it and they reject it. Then, your kids see it on TV and they reject it. You have to be able to handle that.
What is the one interview question you always ask?
I always ask what their favorite work is that they've done. I find it interesting to see what they think because a lot of times they're wrong. Other times they have interesting reasons for why and I might not agree. It's interesting to see them react to that.
https://digiday.com/?p=92290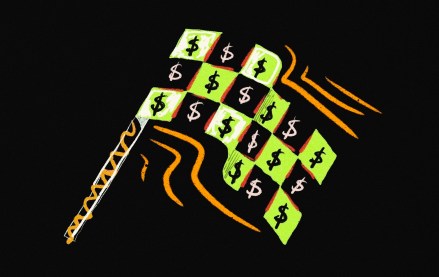 September 26, 2023 • 3 min read
With three Grand Prix races in the U.S. this year – Miami this past May, Austin in October and Las Vegas in November – the interest from U.S. marketers in Formula One has increased this year, according to agency executives, who say they expect that growth to continue next year.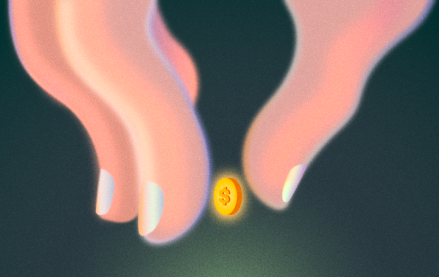 September 26, 2023 • 6 min read
A Digiday+ Research survey found that brands and retailers report using Facebook less over the last few years, all while the platform's value to their revenues and brands has increased.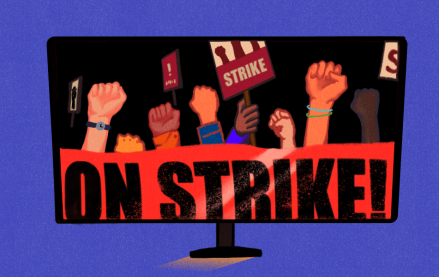 September 26, 2023 • 5 min read
The timeline for a return to business as usual – whatever that may mean now – is yet to be determined.