Soil Your Pants? Citi Bike's Got You Covered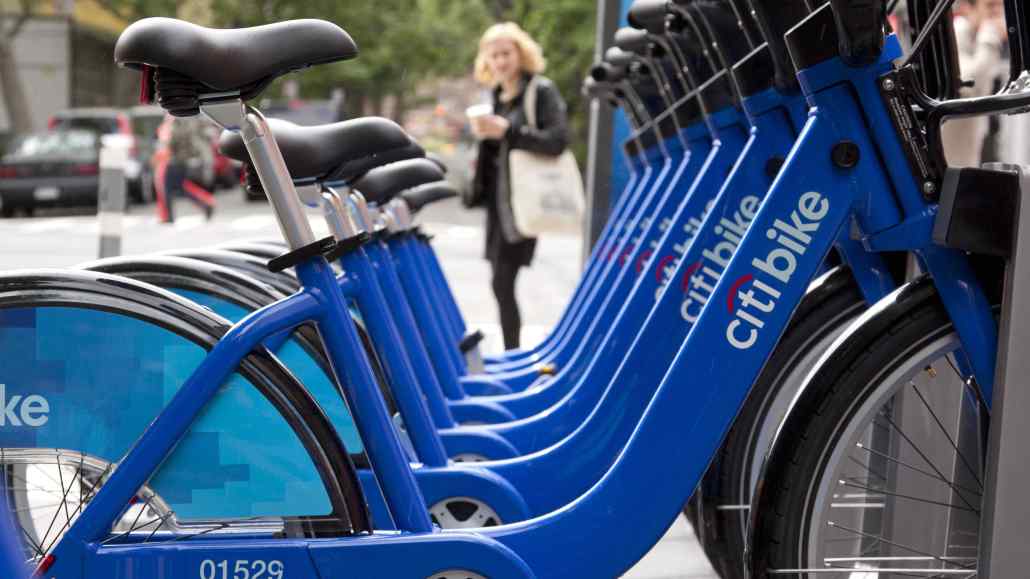 When it comes to real-time marketing, it sometimes pays to get into someone's pants.
Paull Young, the director of digital media at charity: water, was on his way to a Friday morning meeting last week, pedaling along on a Citi Bike when disaster struck: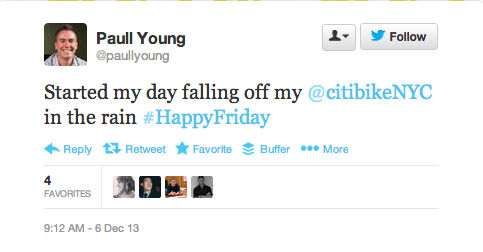 Thankfully, Young was unharmed, if a bit inconvenienced.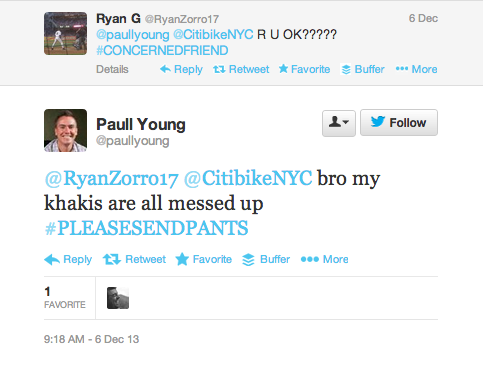 Seeing Young's distress call over Twitter, Citi Bike sprang into action with an assist from JCrew — and even included a cute hashtag.
Young emerged from his meeting for a delightful surprise (albeit a bit late to save face for his appointment):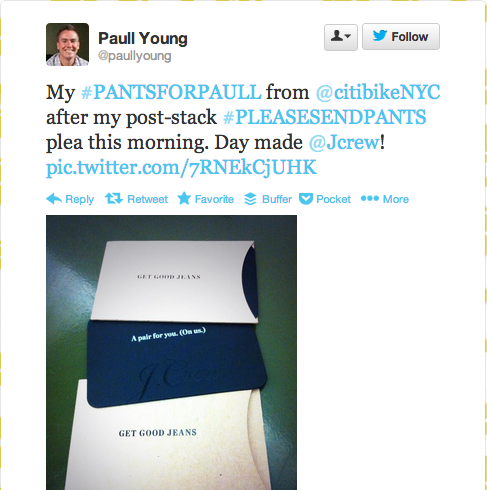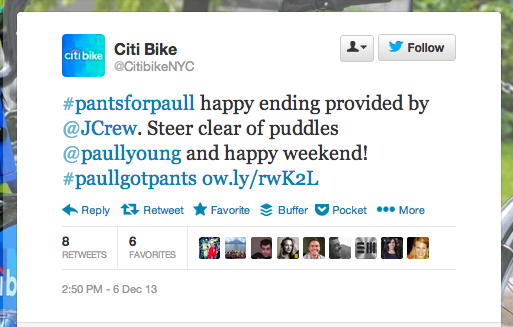 Happy to continue using Citi Bike as his method of transportation, Young took a trip to pick up some new slacks with his gift card.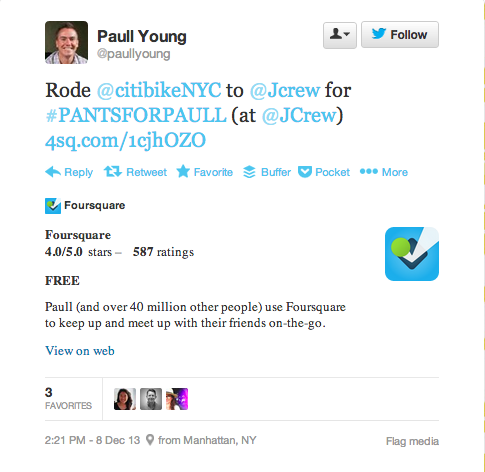 If only Citi Bike were as quick to help us out when we can find a cycle — or, for that matter, a free dock to park it in.
https://digiday.com/?p=58036