'It's not lavish, it's vital:' In-person corporate retreats return with a twist
September 9, 2021 • 4 min read
•
•
Ivy Liu
Employers are pulling out all the stops for corporate retreats as they attempt to inject a much-needed dose of camaraderie for staff who haven't seen each other in person for the last 18 months.
Retreat-booking agencies, many of which pivoted to providing virtual experiences after the start of the pandemic, have found their books start to tentatively fill up again with in-person bookings.
But there is a marked difference between the kind of retreats being booked now, and those before the pandemic began. For starters, "they're more extravagant," said Sean Hoff, CEO of Moniker, a company-culture agency, partly because businesses have reinvested savings made from COVID-induced trends like the reduction of office real-estate costs. But they're also more reflective of evolving working models. Without the centralized structure many businesses had before the pandemic, and the flexibility to now hire beyond wherever the main offices are located, staff are being flown in from all over the world rather than one or two major cities.
"We've been asked by our clients to look at destinations which are central to the entire organization," said Hoff. "So what used to be a predominant theme of trying to stay in North America and Mexico, the Caribbean — now they're asking us about Western Europe, Central Europe, Asia, South America because once you get on a plane, the difference between a $600 flight and an $800 flight isn't that much in terms of the cost to an organization."
Moniker has also noticed a shift in content requested for each retreat, which range from $500 to $1,000 per person per day. Whereas in the past there would have been a big focus on work-related sessions for employees to attend, the focus is now almost entirely on team-building, socializing and having fun, with activities ranging from escape rooms, elaborately planned crime-solving mysteries, immersive theater experiences, and themed parties, water sports, helicopter rides, and trips to nearby destinations like mountain ranges.
And with uncertainty remaining around the delta variant and the widespread delaying of office reopening in the U.S. in particular, requests are for more secluded locations, not the typical city center haunts so popular pre-Covid, added Hoff.
Trouble is, with all kinds of events including weddings and a string of other conferences and corporate retreat bookers ramping back up, competition for hotel space in the fall is fierce. "There is a real scarcity of [availability] for properties [hotels] of the size range needed," added Hoff.
Tech company Plex is an avid corporate retreat booker and is keen to reinstate their popularity. The company, which is fully remote, relies on them to build trust between colleagues, according to its co-founder Scott Olechowski. Retreats help "develop the shared history that binds us together," he said. "It became even more obvious how critical they are to our success, during this pandemic, we were unable to have a retreat — it was sorely missed and we are desperate to get back together in person," he added.
For those businesses that have decided not to return to their former offices, but remain 100% remote, off-sites have become a vital source of sustaining company culture and productivity. Branding experience and creative agency Butchershop recouped almost a million dollars to its bottom line after giving up its San Francisco office last year, according to Trevor Hubbard, Global CEO at Butchershop. The business has reinvested that into a bunch of areas, from acquisition to Europe expansion, salary increases, new tools for remote setups, and of course — corporate retreats.
This June, Butchershop organized a company retreat for its staff — all of whom were vaccinated — over a 72-hour period. People were invited to share personal stories and had leadership coach Jeremiah Miller run exercises on how to be more open to giving and receiving feedback in remote working environments. Afternoons and evenings were filled with social time at the pool, dinners, fireworks, fire dancers as well as a team-bonding classic — karaoke. The agency plans to hold two retreats a year.
"Hosting these summits for our entire employee base is now part of our culture," said Hubbard. "The expense is an investment into one of the most important things we must have to be successful or to beat failure — connection to each other. Funding travel, monthly team trips to Guadalajara, San Francisco, Vienna, and planning two summits for our global crew and one for leadership are not lavish or unnecessary, they are vital. They give us something to look forward to and to take away for the months in between."
Butchershop will also launch its "Labland" concept — a network of spaces for occasion-based collaboration for employees — in San Francisco early next year.
Employers have long invested in regular luxurious company retreats or off-sites, either as a part of a reward process for high performers or for team bonding purposes. But after a vacuum of such meetups over the last 18 months, businesses want to see results. Hubbard claimed the company saw a noticeable jump in Slack conversations among global teams following its retreat.
"The quality of communication also improved [after Butchershop's June retreat,] with people being more solution-oriented in the work because they had bonded over the three days in Puerto Vallarta," he added. "The energy of sharing a Margarita at midnight on a beach carried over into our day-to-day chats, both in personal and professional communication."
https://digiday.com/?p=425137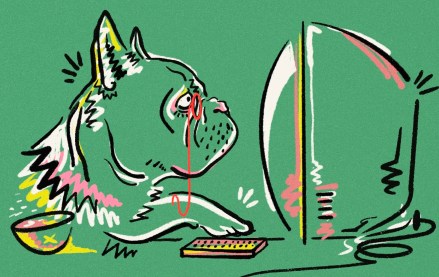 October 2, 2023 • 7 min read
•
•
When it comes to agencies, both of Meta's older sibling social media platforms may be past their primes.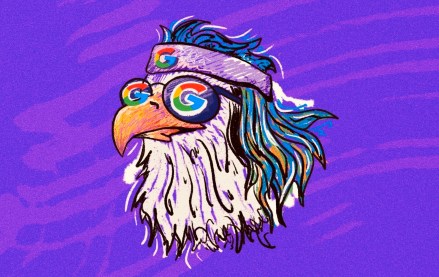 October 2, 2023 • 3 min read
•
•
The legal battle sees Apple and Google et al attempt to conceal their inner workings, developments that mirror the experience of their media customers.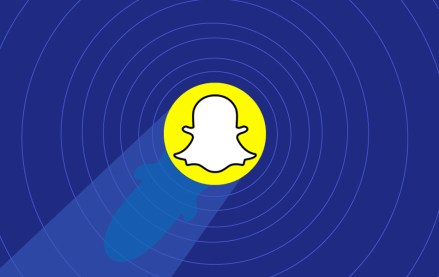 September 29, 2023 • 3 min read
•
•
"We are not diminishing the importance of AR," he said. "In fact, we are strategically reallocating resources to strengthen our endeavors in AR advertising and to elevate the fundamental AR experiences provided to Snapchat users."