It took a global pandemic, but Facebook Live is back in favor
April 1, 2020 • 5 min read
•
•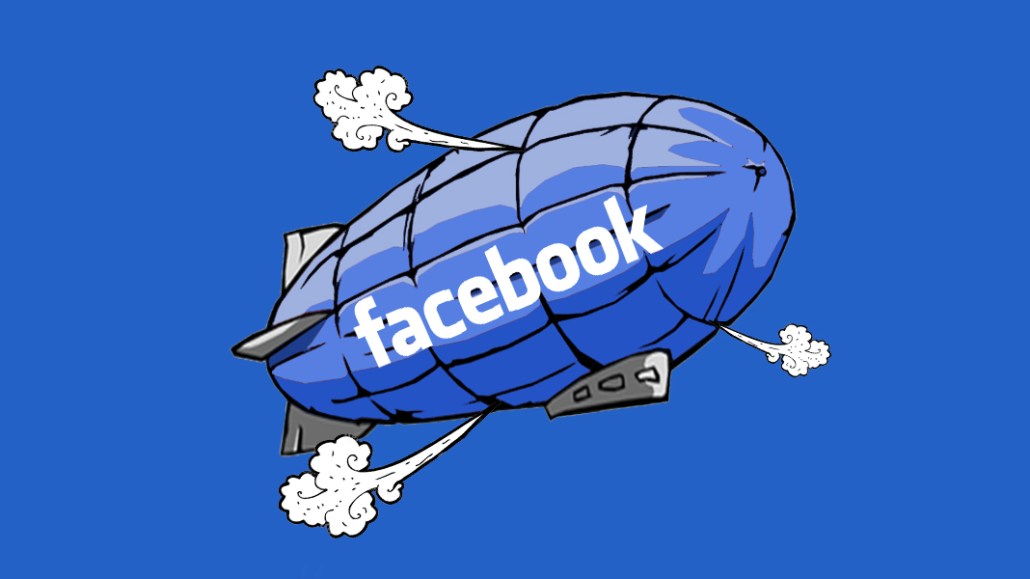 Facebook Live became a symbol of publishers blindly following platforms after they lemming-like rushed to create live video operations in 2016, only to see no money arrive from those efforts.
But now, live-streaming is more popular than ever as people around the world stay at home to flatten the pandemic's infection curve. And while this lockdown has killed in-person events, it has also breathed new life into virtual ones via services like Facebook Live.
Over the last month, the number of U.S. users watching live video on Facebook has surged 50% compared to February, according to the company. Now that people can't attend a concert or visit the zoo, Facebook Live has gone from being the backup way to experience those events to be one of the only ways.
"Over the last week or so there have been celebrities using Facebook Live as well as news organizations highlighting how people are using it so its something that we'll be talking to our clients about," said John Tebault, group director of search and social at iCrossing.
Those conversations will happen over the next two months once Tebault's team has had time to run post mortems on what live-streams have and haven't worked.
Defected Records has been streaming virtual festivals on Facebook Live this month. Six of the record label's DJs streamed directly from either their home or studio last Friday, which generated one million views on Facebook Live. Views were higher the week before at 1.5 million, albeit over a longer 12-hour set. For context, BuzzFeed News Facebook Live videos had less than 50,000 views when they called time on the service in 2018.
"There were people from all over the world having conversations around the live feed and there aren't many places like Facebook Live where you can bring that many people together around your content at one moment," said James Kirkham chief business officer at Defected Records, who attributed the popularity of the live streams to the platform's ability to aggregate a vast audience. 
Defected Records live-streams will continue for as long as possible over Facebook Live, YouTube and Twitter, he said.
Anheuser-Busch's Busch Beer has made similar moves.
Last week, the brewer launched a weekly live-streamed game show on Facebook Live to raise money for bartenders struggling for money during the pandemic. Each week contestants can win prizes like branded swag and donate to the U.S. Bartenders Guild, which launched to assist bartenders during the pandemic.
"Over the past two weeks we've seen more progress culturally and organizationally in developing virtual experiences than we have in the past five years," said Oliver Feldwick, head of innovation at media agency The&Partnership."
For now, however, these efforts are focused squarely on creating content for live-streams on the social network rather than advertising within them. Opportunities to promote live broadcasts via paid formats on Facebook have always been limited, leaving marketers to rely on organic reach for success.
"From an advertising perspective, often we found that the majority of audience reach on FB live videos was gained after the event itself so the value of Facebook Live needed to be carefully considered," said Natalie Carder, head of paid social for Zenith. It wasn't the live element that made Facebook Live tick for advertisers, it was more the audience participation aspect, said Carder.
To capitalize on the renewed interest in Facebook Live, the social network is working on new features and evolving the existing ones. These updates range from letting more publishers and creators to monetize their live videos to making them more accessible to people who aren't on Facebook .
In fact, there are even signs to suggest that Facebook will start actively pitching Facebook Live to advertisers again. The social network pitched and supported the launch of Facebook Live from 2016 through to 2018, said Carder. But with so many more use cases now to share, the social network seems poised to bring it back to pitch decks. Facebook has already asked Defected Records if its live-streams can be used as a case study for Facebook Live, said Kirkham.
It's a stark contrast to where Facebook Live was in November when the social network removed the feature to add friends to live-streams. By making its live streams less shareable it seemed Facebook Live was no longer a priority for the social network. It had bet big on everyone streaming their lives in real-time, but the gamble was arguably a little too late. Facebook Live launched when the social network's younger users were already moving to Instagram and Snapchat where formats like Stories and augmented reality were easier for advertisers to grasp.
There was also a clearer monetization strategy behind those formats, at least in the case of Stories. Conversely, the ad model for live video on Facebook didn't mature to the levels seen for other video formats on Facebook. A lack of meaningful revenue shared with publishers hampers the amount of social live production because it doesn't always make financial sense, for example.
"This is a key point because producing high-quality live videos can be expensive, and content owners need to have a clear pathway to commercialize this investment in time and resources for any live video platform," said Gareth Capon, CEO at video tech platform Grabyo.
The problem for Facebook is what comes next. Renewed popularity and new updates will only go so far. After all, a lot of activity is moving to Facebook Live because people can't do it in person. Not to mention the fact that Facebook Live was a conduit for videos that would be prohibited on mainstream media, from the death of African-American men at the hands of law enforcement to a terrorist's massacre of 50 Muslims.
"Facebook Live may be at a pivotal point in time," said Casey Fitzsimmons, global client lead at PHD. Usage for the various Facebook platforms has grown exponentially as people look at new ways of connecting and explore new apps," said Fitzsimmons.

https://digiday.com/?p=363100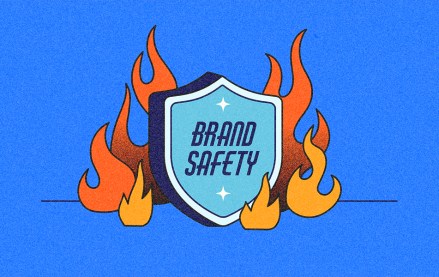 November 28, 2023 • 6 min read
"Major brands' search ads can appear on piracy, pornographic and sanctioned websites," research claims.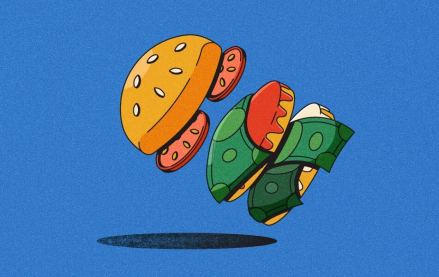 November 28, 2023 • 6 min read
As more influencers look to get into food content creation, brand opportunities are following.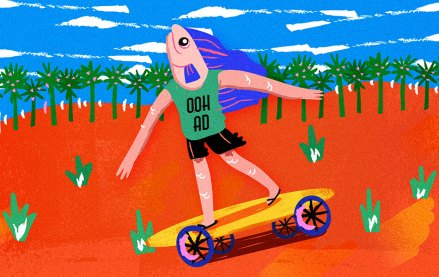 November 28, 2023 • 7 min read
As major marketers like Maybelline experiment with faux OOH, more marketers are open to the idea.