Despite headwinds, Brandless is making a bet on going it alone
May 16, 2019 • 6 min read
•
•
This story has been updated. Please see below.
Customers have two options when shopping with Brandless, a CPG DTC startup that's raised nearly $300 million and was most recently valued at $500 million in 2018. They can fill a box with items, ranging from coconut oil and quinoa puffs to more recent additions, like bakeware and baby diapers, receiving free shipping once they hit $48 (orders under the threshold come with a $6.95 shipping fee). Or, they build a subscription box to receive items on a recurring basis.
That's it.
Despite the steady offline march of online brands going into physical retail, Brandless has only run two temporary, experimental pop-up shops and hasn't forged any partnerships with third-party retailers that would bring it into stores like Target, which has developed a strategy to sell DTC brands.
It's because doing that would go against its entire value proposition, according to Tina Sharkey, Brandless' co-founder and former CEO, who stepped down from the role in March but maintains a position as the co-chair on the company's board. (Evan Price, the brand's CFO, is currently serving as the interim CEO.)
"Consumption is changing into a lifestyle for customers, and we're getting out in front of that by building for ship, not shelf, even if the shelf is the lion's share of the industry right now," said Sharkey. "Building for ship makes more sense — you can have price transparency, and you're not competing alongside other brands and trying to manipulate customers into thinking they're getting a better deal."
Brandless is a lone wolf right now. Elsewhere, retail partnerships have flooded the DTC brand category. Particularly in the CPG space, wholesale is becoming more common: Native Deodorant and Oars & Alps sell in Target stores, while brands like Simple Mills and Hu Chocolate sell on Amazon and Thrive Market online. When Harry's, which sells in Target and Walmart stores, launched a women's brand Flamingo, it was exclusively in Walmart for the first three months.
But it has yet to be proven whether or not a company like Brandless — venture-backed, online-only — competing in the CPG space can scale without the infrastructure of a parent company or retailer behind it.
And Brandless doesn't plan to budge: It doesn't want to sell in stores, and the brand wouldn't comment on whether or not it would consider an exit to a bigger CPG company, which would provide it with more stable resources to scale on its own. It wants to win over customers by itself, drawing them into its marketplace as other consumer startup founders and VCs repeat a mantra around meeting the customer wherever they are. It goes beyond the company's core mission, which is to build a community of customers that are drawn to the brand for low prices clarity of choice rather than faced with deciding between countless versions of the same product.
It's created a unique problem: Brandless' own business model has essentially boxed it into a singular way of selling.
The $3 promise
Since launching in 2017, Brandless has promised price transparency, originally selling all products for $3. As it steadily built out its inventory, which now totals more than 400 products across the packaged foods, supplements, beauty and skin care, baby and kitchen accessories categories, some prices have inched up. A six-pack of diapers costs $9, while supplements, which represent the brand's recent pivot to wellness, cost up to $15. That pricing structure would sink the brand in a retail environment.
Not to mention, Brandless' positioning has pegged it as competitive to retailer private-label brands, which are seeing more investment as retailers like Target, Walmart and Amazon look to drive higher margins and more customer loyalty.
"If you launch with a specific pricing structure and offering, that dictates where you go over time," said Kirsten Green, founder of Forerunner Ventures, which has invested in DTC companies like Glossier and Away (but not Brandless). "On day one of starting a business, you should have a product that should be able to translate to a lot of different channels, by margin structure and category. Starting out with more doors closed than are open is tricky."
There are factors working against Brandless, which doesn't share revenue figures. E-commerce only accounts for 3% of the grocery industry, and Amazon and Walmart are heavily investing in customer delivery, ordering and pick-up options, while Brandless has one channel. Brandless is also competing squarely against Amazon with an online marketplace that offers subscribe and save options, but lacks the same delivery speed and free shipping. Sharkey's departure as CEO also set off speculation that something had gone awry.
"When Brandless has raised all that money, and the CEO is out, you have to wonder what the play is going to be. There aren't many options on the table," said a VC who has worked in the CPG category. "You'll either see it at acquired by Albertson's or they'll have to open stores." The brand declined to comment further on the conditions Sharkey stepped down as CEO, beyond her announcement.
Relying on data
Retail partnerships help insulate a brand from such headwinds by putting products in front of more customers. But Sharkey said that the brand's ability to operate outside of the walls of traditional retail rests on customer data and relationships.
"CPG brands are disintermediated from their customers. They don't know them," she said. "We're in relationships with the people we serve. Those companies are challenged right now, because they lack that relationship and they weren't build to foster them."
Sharkey said that customer data and feedback influences everything Brandless does, from product development to inventory assortment, to the distribution channels it chooses to sell through. At the same time that corporations are acquiring DTC brands, mass CPG brands are figuring out their own direct retail strategies, like Oreo and Dove, launching online sites in an effort to bring the end customer into the fold before routing through a retail partner.
"The CPG category is in a weird place. There's always a chance that an interloper is going to come in with bigger funds and cut off your business," said Jon Reily, the vp of global commerce strategy at Publicis Sapient. "And it's not a category that really works in a vacuum, on an individual relationship. Nobody shops that way."
Harry's founder Jeff Raider, for example, has said that selling through Target allowed it to access customers that knew about Harry's but didn't want to buy razors or grooming products online. Last year, wholesale revenue accounted for 80% of Harry's business.
As Brandless commits to building its business outside of existing retail stores, the path to growth that could meet its valuation leads down to roads: standalone retail, or a sale.
"Companies like Brandless can essentially thrive as long as there's money to back them," said Reily. "After the money dries up, you're going to see a crash."
This story was updated to remove a quote from Kirsten Green.
Subscribe to the Digiday Retail Briefing: An email with news, quotes and stats covering the modernization of retail and e-commerce, delivered three times per week.
https://digiday.com/?p=334376
December 8, 2023 • 3 min read
For Atlas Creative, expanding into Roblox is not solely a play to scale up. The company believes there are concrete benefits that will come with having a hand in multiple metaverse platforms.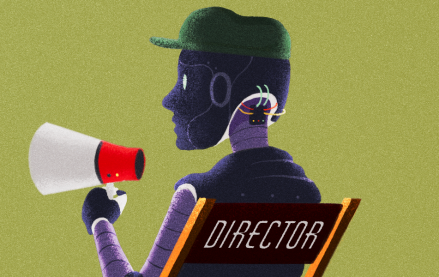 December 8, 2023 • 5 min read
Since ChatGPT became a breakout hit, the names of numerous AI companies and products have entered the cultural vernacular.
December 8, 2023 • 4 min read
Even as linear TV ad spend declines, 23andMe is reinvesting in the channel to boost brand awareness.