Fitting room 2.0: A three-screen experience to help you try on jeans
August 13, 2014 • 3 min read
•
•
When you think about it, fitting rooms are little more than curtained-off boxes with a mirror inside. Allen & Gerritsen is hoping to take them to the next level.
A&G Labs, the new internal R&D unit of the Philadelphia-based shop, and has unveiled "MVSE" (pronounced "Muse," naturally), a connected three-screen fitting room experience that ensures the customer is connected and digitally monitored — constantly — as they try on jeans.
A shopper who tries on clothes is 71 percent more likely to buy, according to research from A&G. But at the same time, online shopping has its advantage — you can find product details, better selection, price info, and customer reviews. MVSE tries to merge both, with a touchscreen in the fitting room, a personalized smartphone experience, and perhaps most importantly, a tablet in a sales associates' hands.
Shoppers would be expected to scan a barcode from their phone as they enter the fitting room, linking the device to the screen. Customers would also be invited to share their finds on social media to get discounts. Scan the product you're trying on, info appears on the screen inside the fitting room. You would also be able "ask for help," which will send a message to the tablet the salesperson is holding (on the other side of the curtain, presumably).
A&G is currently looking for stores to partner with on MVSE.

The salesperson tracks the customer's journey from their tablets from the moment she enters the fitting room to see what she is trying on, respond to her, and suggest things she might like. Chris Reif, co-founder of A&G Labs, said that the idea was being kicked around in a car ride, when he was thinking about why trying on clothes "kind of sucks." It was an attempt to combat showrooming, but also help A&G build a brand for themselves.
A&G Labs is hardly the first to notice that fitting rooms are in dire need of a makeover. For example, Accenture demoed its own "connected fitting room" earlier this year at NRF's Big Show 2014. Created in collaboration with Microsoft, the project put RFID tags on garments, which would transfer the info about the products onto a screen in the fitting room once a customer entered it. It was tested in Kohl's.
Two years ago at CES, the U.K.-based Bodymetrics showed off fitting pods that would find you the best jeans for your body by digitally-mapping your curves. The technology, created by Razorfish, used Kinect for Windows and placed pods in Bloomingdale's.
Reif said that because fitting rooms are so intimate, these technologies have often not taken of. One reason is that customers aren't necessarily ready for all this tech when they're doing something as private as trying on clothing. These technologies also often require large-scale infrastructure overhauls.
MVSE, on the other hand, is relatively simple. The hardware costs are minimal, but the challenge for A&G Labs now is finding the right retail partner who is "techie" enough. "One catering to a younger demographic would be ideal," said Reif. "We also have to think about whether we need to invest in a 24-hour support line for the technology, or build out training modules for retail staff."
https://digiday.com/?p=83996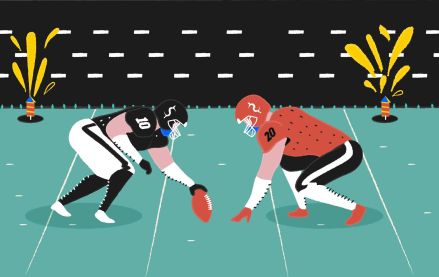 December 6, 2023 • 4 min read
In response to this challenge, the NFL's Detroit Lions have adopted a proactive strategy, introducing an extra channel for their local NFL broadcast. The objective is to broaden advertising opportunities, leverage direct-to-consumer distribution, and establish stronger connections with local fans, with the ultimate goal of increasing preseason viewership.
December 6, 2023 • 4 min read
It's been over a decade since the most recent entry in the wildly popular "Grand Theft Auto" series came out in September 2013, meaning anticipation for "GTA 6" has been building for years. Rockstar titled yesterday's trailer as "Trailer 1," making it clear that the company is poised to launch a massive marketing campaign in the lead-up to the game's 2025 release.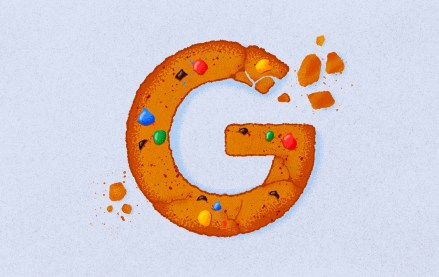 December 6, 2023 • 4 min read
A healthcare client that decided to scrap all conversion tags and cookies within weeks provides a case study for what will likely be a common experience in a year's time.