Internet mourns the retirement of noted subway advertiser Dr. Zizmor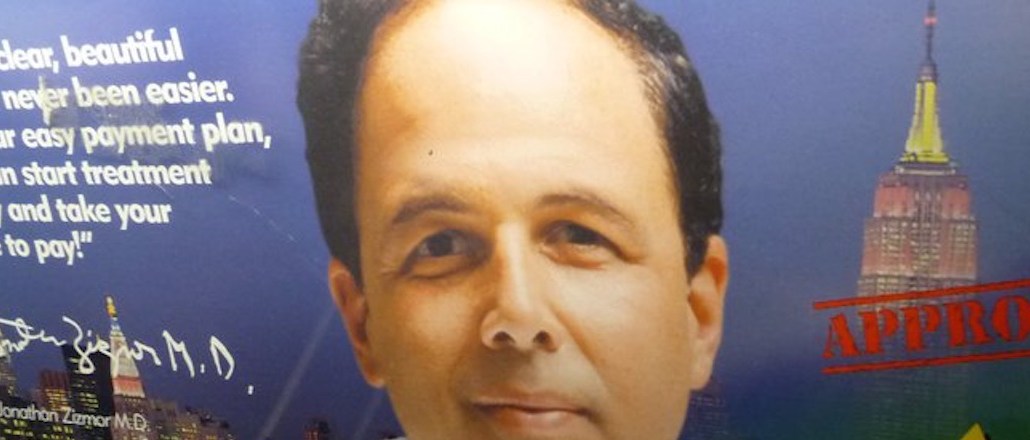 Ads on the New York City subway are about to become less colorful now that Dr. Jonathan Zizmor has announced he's finished.
The Daily News reports that he's quietly closed his Midtown clinic and is done administering acid peels and botox treatments. The 70-year-old dermatologist is retiring. Zizmor became a micro-celebrity in New York due to his campy, cheesy and colorful subway ads that promised "beautiful clear skin" and other modern miracles.
Zizmor's face has been glaring at passengers since the early 1980s, when he was one of the first doctors to advertise there. "I got a lot of heat when I started," Zizmor said in 2009, adding "No one was on the subway … no one was even advertising."
Soon after the news broke, Zizmor's name started trending on Twitter as people mourned the end of an era:
NYT can finally make a serious attempt at a "New York is Over" story with the news that Dr. Zizmor is retiring

— Comfortably Smug (@ComfortablySmug) January 4, 2016
Thank You Dr. Zizmor! https://t.co/aOJNaozTtW pic.twitter.com/P5vWBKmIzn

— GIPHY (@giphy) January 4, 2016
Thankfully as slow-moving as the MTA is, we'll probably still have Dr. Zizmor's ads around for another 2-3 years before they're all removed.

— danielle (@daniellegee) January 4, 2016
There will be world peace when we get the Dr. Zizmor biopic starring Richard Kind that we DESERVE pic.twitter.com/ZGpd4hGGD5

— Lauren Duca (@laurenduca) January 4, 2016
Evidence that time stops for no one: Dr. Zizmor has retired. People who rode the NYC subway in the 80's, 90's and 00's will understand.

— Michael Griffin (@literateartist) January 4, 2016
Now we'll have to just endure years of Casper and CitiBank ads.
https://digiday.com/?p=153857