As the seventh member of the Instagram team, and its first ever business operations hire, much has changed for Amy Cole in the last few years. The social app recently opened up its business up to all marketers, stirring up a frenzy of excitement among brands and agencies. (Though, on the other side of the equation, some have raised concerns over the quality of the user experience suffering as a result.)
This doesn't seem to have affected the platform's growth: The company revealed on Tuesday that its community has grown to 400 million users, 75 percent of whom are outside the U.S. In fact more than half of the last 100 million to join live in Europe and Asia.
Although the lion's share of its mobile ad revenues ($595 million for 2015) still comes from the U.S., Cole's mission to drive its commercial success across Europe, the Middle East and Africa. Her trip to global ad tech conference Dmexco in Cologne last week was aimed at promoting the platform's value to brand partners.
Digiday caught up with Cole to find out what's in the pipeline and how it is advising marketers to refine their Instagram presence.
What are the challenges in scaling across EMEA?
The only challenge is building awareness and trust in the markets. It takes time for people to test, learn and build new products or channels into their media mix. That will be a big focus: Proving results and demonstrating Instagram's value. We've now run over 400 Nielsen Brand Effect studies, which showed 97 percent of ads run had a significant lift in ad recall — a 17 point lift which is almost three times the Nielsen average. So we're at the point where we have proven results. We have built a solid foundation for an ads business, and now we're ready to scale.
What are your growth targets for EMEA?
We won't share exact revenue targets but we have been taking our time to build this business, and our goals over the next year will be to scale it. We want to be out in every market speaking to all advertisers to about why it's a meaningful platform for them to invest in.
Now you've opened your API how are you advising marketers to approach it to ensure the platform doesn't become flooded with below par ads?
Rolling out the ads API brings with it all the targeting capabilities of Facebook, so we will actually be able to help ads be much more relevant, which will hopefully make it an even better experience for the community in terms of the ads they're seeing.
In general small businesses and brands have some amazing accounts, they are actually some of my favorites, such as Berlin-based Photoshop business Ruby_Marylennox and a U.K. one called WoolandtheGang  Being able to give access to advertisers like that with the API is great. They are really creative.
Would you advise marketers to not just run existing digital assets in the rush to be on there?
Absolutely. When they can it's good to think about how the community is unique, and how people are using the platform differently. We know people have more personal contact with Facebook, whereas on Instagram it's more about visual inspiration. You want to think about what mindset people are in when using the platforms.
Are there any do's and don'ts you can give marketers?
Try and be on brand. It's important for brands to think about what their brand identity is and how to convey that.
Also have a clear concept; an objective for why you're running ads, and then ensure the creative supports it. A brand might post a picture of a puppy and everyone will like it. But does it make you feel or think differently about the brand? Probably not. So think about what the purpose is and why you're running ads. Are you trying to change perception of your brand, or build awareness of the product? Decide what it is and make that front and center of the creative.
And be well-crafted. We know the community is really curated about what they share and who they follow. There are even higher expectations of brands. Make sure you pay attention to the little details that go into your images: That thought and care in the creative helps it resonate better with the community.
Then from a self-serve perspective I would say start right away and get testing and learning, but focus on ensuring you're defining the target audience in the right way to ensure the ads are really relevant. Experiment to work out what works best with that audience.
So you're not worried about brands rushing in prematurely and harming the consumer experience?
Everyone's feed is different and each likes different things. With the more refined targeting now we should ensure the right ads are targeted to the right people. It takes a while for brands to figure out how to use Instagram in the best way. We're relying on signals from the community to understand which ads are relevant, so we will hear back from them if they don't like what they are receiving.
https://digiday.com/?p=137279
September 28, 2023 • 4 min read
•
•
Some content creators are using generative AI tools to spark new levels of creativity and innovation and are sharing their experiences online in how they're using these tools to streamline their workflows and boost productivity.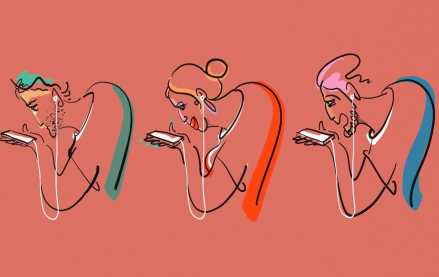 September 28, 2023 • 6 min read
•
•
In this edition of the weekly Digiday+ Research Briefing, we share focal points from Digiday's recently released reports on marketers' evolving social media tactics, including how they're using Facebook less and diving into YouTube Shorts more.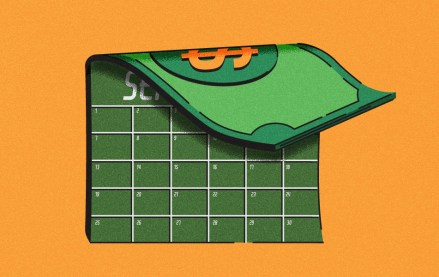 September 28, 2023 • 4 min read
•
•
In 2023, some brands' executive boardrooms are still insulated from the chill of crypto winter, for better or worse. But the rising pressure of crypto skepticism has made it more urgent than ever for companies to figure out how to use blockchain technology to support their core offerings and customer base rather than simply dropping branded NFTs and hoping for the best.