Facebook's had a rough time in the media over its approach to user privacy and election hacking. But it's party time on the business side, as the money keeps coming in thanks to more people using Facebook and mobile ads driving revenue, and despite impending data regulations in Europe, Facebook executives said Wednesday they expect to continue winning media budgets. In what's become a regular occurrence, Facebook posted eye-popping business results.
The highlights:
2.2 billion monthly active users and 1.45 billion daily active users, both up 13 percent from the previous year
Added  67 million users from the last quarter (13 million in the U.S. and Canada)
$11.97 billion in quarterly revenue (down $1 billion from the prior quarter, but up $3.94 billion from the previous year)
Profit was $4.99 billion
91 percent of its ad revenue came from mobile, up from 85 percent from the previous year
Overall ad revenue up 50 percent from last year
Yet Facebook's future success won't be easy. Facebook's relies on targeted advertising, and impending privacy regulations in Europe and Facebook's restrictions for data partners, in the wake of Cambridge Analytica, could decrease its efficiency. After the General Data Protection Regulation goes into effect next month, user data will be severely restricted in one of its crucial demographics for revenue. While U.S. and Canada is Facebook's biggest revenue driver at $5.6 billion last quarter, Europe follows at $3 billion. Europe also has been its fastest-growing segment with average revenue per user up nearly 50 percent from the year prior, Axios noted.
But Facebook claimed that these restrictions will not lead to a disaster in ad effectiveness.
"Targeted ads that respect people's privacy are better ads," Facebook Chief Operating Officer Sheryl Sandberg said in her prepared remarks.
Privacy advocates will turn red in the face over the statement on the assumption that targeted ads rely on data collection that doesn't respect privacy. But that's a fight Facebook appears willing to have, as its defense against concerns has fallen squarely in the be-more-transparent approach rather than the change-the-product-that's-making-us-billions tack.
For what its worth, Facebook said user growth in Europe may be "flat" in next quarter, and there is the "potential for some impact on advertising revenue," Facebook's Chief Financial Officer David Wehner said.
"We will be monitoring this closely," he added. "Fundamentally we think we can build an ad business while providing the protection. We don't expect the changes will significantly impact advertising revenue, but there's certainly the potential for some impact [on] our optimization potential at the margin."
Facebook positioned GDPR as a larger industry issue. Wehner and Sandberg argued that they can still be strategic of winning budgets.
"The thing that won't change is advertisers are going to look at the highest ROI opportunity. We want to provide the best advertising, the best measurement. Our ability to do so as long as things happen across the industry, I think we remain in a very strong position," Sandberg said.
And Cambridge Analytica apparently hasn't caused much damage to the bottom-line. Sandberg said the company heard from a "handful" of advertisers that paused spend and noted that one had already come back.
While mobile is still king at Facebook, where ads are available may change and expand beyond the News Feed. In the last quarter, Facebook CEO Mark Zuckerberg said that users were spending 50 million fewer hours per day in News Feed. This quarter, Zuckerberg said fewer users are passively watching videos, which isn't exactly great news for the publishers wedded to the pivot to video.
In lieu of those behavioral changes, Facebook is building more products that have high usage and offering more opportunities for publishers and advertisers to participate. For example, Facebook created Watch Party, a feature so users can chat with their friends when watching one of Facebook's long-form video series.
Facebook also is putting more of an emphasis on Stories. Currently, advertisers can only buy ads in Instagram Stories. But Zuckerberg seemed to imply that ads could come to Facebook Stories. Sandberg also said they are seeing "promising" ads in Messenger. 
Advertising on Facebook isn't going anywhere, and subscriptions are probably not anywhere in the future, as Sandberg shared on the call.
"We've certainly thought about a lot of other forms of monetization, including subscription, We have a lot of runway ahead of us," Sandberg said.
As Sandberg noted, not every Facebook Page is an advertiser and not every advertiser pays for ads across Facebook, Instagram and Messenger. That could change.
Of course, those aren't the only products Facebook has planned for its future. Zuckerberg touched on augmented reality and virtual reality.
"I don't know when exactly [virtual reality] will be a big deal," Zuckerberg said. "I think the reality is Facebook needs to be investing before it is a big thing in order to build some of the muscle."
Download Digiday's complete guide to GDPR here. 
https://digiday.com/?p=285483
September 27, 2023 • 10 min read
Digiday+ Research assesses how brands and influencers are using Shorts to reach new audiences and what types of Shorts videos create the most buzz for marketers.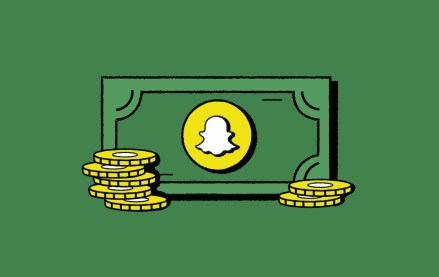 September 27, 2023 • 4 min read
Yesterday, Snapchat marked its return to in-person agency roadshows, sending company representatives to Horizon Media's Manhattan office to showcase a Snap-designed video game intended to capture the essence of what it's like to work at an agency — and how Snapchat can be part of the process.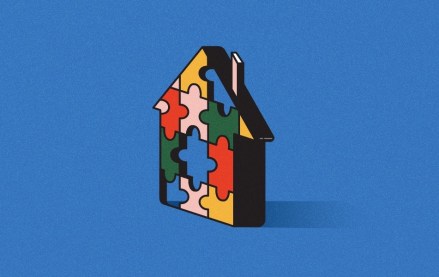 September 27, 2023 • 5 min read
As in-housing settles in as a mainstay, some marketers push for complete control.