Instacart emphasizes subscription beyond grocery with Instacart+ marketing push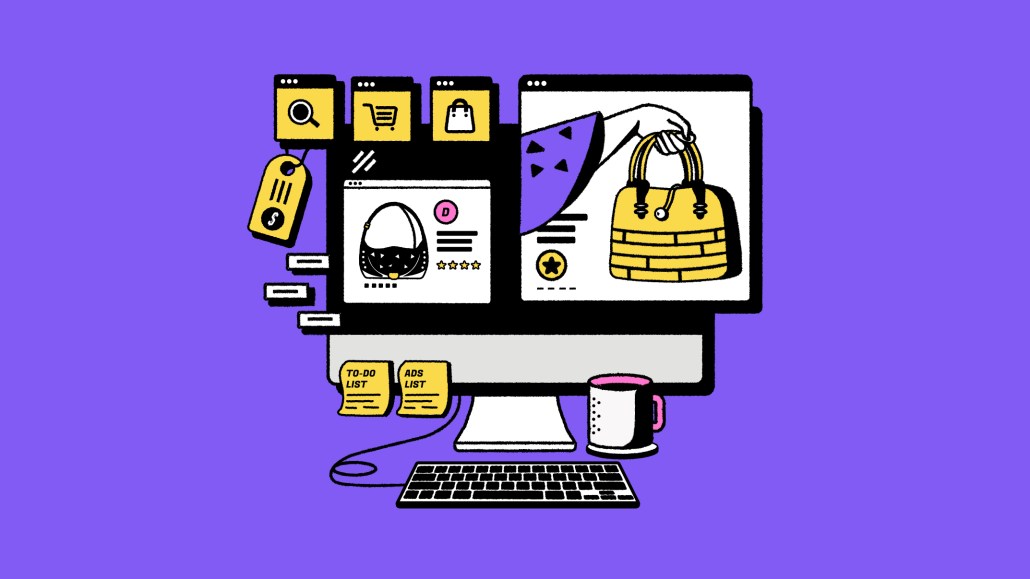 Ivy Liu
With the new Instacart+ name announced in June, the company is now ramping up marketing around the subscription offering as part of an effort to establish itself as more than a transactional shopping app and to get consumers to see it as a service that can benefit the whole household, according to Instacart CMO Laura Jones.
To do this, the company is rolling out ads on social platforms like Facebook, Twitter and TikTok, as well as streaming platforms. The spots aim to target Gen-Z shoppers and workers coming out of college.
INSTACART+'S REBRAND STRATEGY
Grow Instacart's reputation beyond grocery
Target Gen Z shoppers
Introduce product discovery with Sephora, Best Buy, Lowe's and other brands
Allow account sharing akin to streaming services
Instacart+'s streaming advertising campaign began with a 30-second animated spot marking an all-new creative direction that shows consumers what happens when another person is added to their account and how they can "plus it up" by adding that person's name to the order.
"Our goal is to connect the brand closer to bringing people together," Jones said. The brand is looking to move people away from thinking about Instacart as simply a transactional service that does their shopping and position it as an inspirational shopping experience that allows them to discover new items outside of food from brands including Sephora, Best Buy and Lowe's.
It is unclear how much of Instacart's advertising budget is allocated to marketing initiatives, as Jones would not share overall budget specifics. According to Kantar, the company spent close to $82 million on advertising in 2021 and close to $20 million so far in 2022. Jones noted that the spend was on paid ads for Twitter, Facebook and TikTok.
Instacart's previous strategy was focused on the everyday grocery shopper before the Instacart+ rebranding. However, the casual consumer did not fully grasp Instacart Express as a delivery option. "We thought it was really nice that we could speak to the full suite of benefits that Instacart+ represents," said Jones, adding that the company wanted to get away from the express branding to emphasize Instacart+ has more capabilities.
"So we realized, 'hey, this is a bit confusing for consumers. How might we rebrand this program to make it a bit more clear?" said Jones, adding that the meaning implies "you plus me, plus roommate, and mom plus dad."
By sharing accounts, they reach customers who will become independent account holders in the future.
"The delivery companies are taking a page from the streaming business. By sharing accounts, they reach customers who will become independent account holders in the future," said Mitch Ratcliffe, partner at Metaforce.
Since the pandemic, delivery intent, which had originally been viewed as inessential, has now become more the norm. It is important to note that during extended periods of free delivery or $1 deliveries, the most common hindrance for users had been exorbitant delivery fees. With Instacart+, users will have unlimited deliveries.
"Providing free delivery helps increase order frequency by removing this obstacle, while the subscription creates a slight sense of urgency to leverage the benefits. Both increase the lifetime value of customers as a result," said Caleb Hutchings, vp and director of search at global creative media agency Mediahub.
The impending recession could lead to platform prices on Doordash and UberEats becoming too high as inflation rises and merchant commissions increase. The Instacart+ relaunch was not rolled out because of the recession, Jones said, but the company is looking to be prepared. "Obviously, we look at the data on a daily basis. So I think we all saw inflation and we were aware of the factors that contributed, but it wasn't proactively planned to coincide," Jones said.
https://digiday.com/?p=455819