Inside SAP's New York innovation community center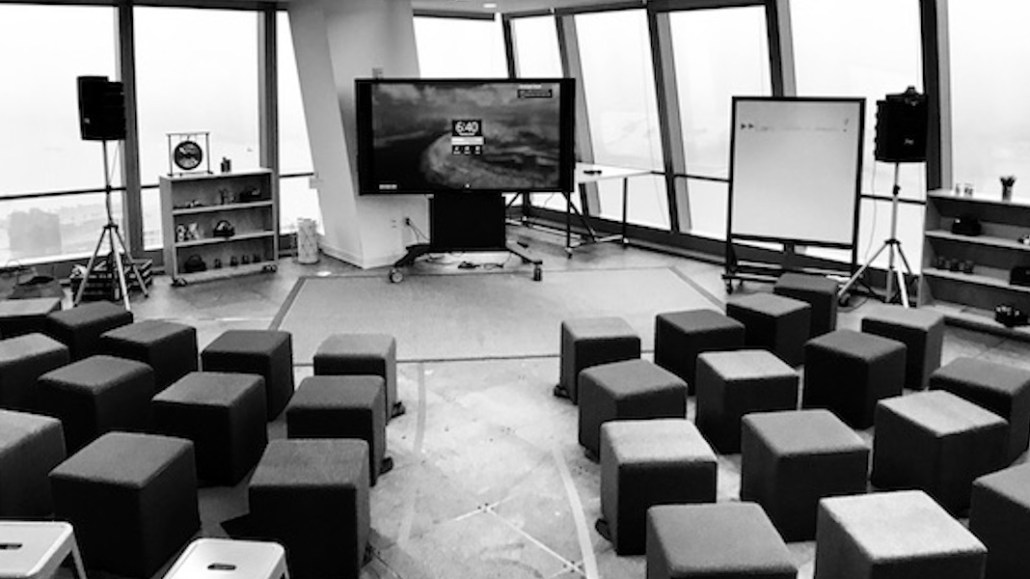 Old technology giant SAP is getting a newer, younger look.
Known for "enterprise resource planning" solutions and other boring software for business processing, SAP has almost 20,000 customers across 150 countries that include 14,100 banks and 5,600 insurers. Its banking customers manage more than $70 trillion in assets and service more than 140 million active banking accounts globally.
About a month ago it moved 400 sales and marketing employees (of its global 84,000 total) into the top five floors of a shiny new 52-story commercial office tower on Manhattan's far west side to show customers it's not stuck in its old ways, it's ready to fast forward into the future. There is also a small number of existing corporate functions, like investor relations and IT support.  SAP has added 60 jobs this year and plans to add headcount throughout 2018.
Executive offices still reside in Times Square. The Hudson Yards offices are more of a show for customers, who are brought to the 52nd floor.
"We're showing the outside world things you wouldn't think first of us as a company, it shows where we stand today," Toni Tomic, vp of insurance and global head of industry business development, said of the new facilities. "You can feel it, touch it, smell it. If we come here with customers they'll recognize we're a different animal than they thought."
Read the full story on tearsheet.co
https://digiday.com/?p=239616