Against all odds: When agencies (mostly happily) share a client
March 20, 2015 • 4 min read
•
•
It was Feb. 2, 2014, and JCPenney's agency team was getting ready to send out the last tweet for the retailer's "Tweeting With Mittens" social campaign — a viral play that sent out muddled, typo-riddled tweets as part of the company's Olympics campaigns that promoted special Team USA mittens.
But there was some disagreement over what that last tweet should actually be. In the room were two teams, one from agency EVB and another from Victors & Spoils. So everyone wrote one idea down. The winner: a tweet written by Victors & Spoils associate creative director Ari Levi, with some input from EVB executive creative director Steve Babcock.
Who kkmew theis was ghiong tob e a baweball ghamle. #lowsscorinh 5_0

— JCPenney (@jcpenney) February 2, 2014

In a nutshell, the winning tweet crystalized the unusual agency relationship between Victors & Spoils and EVB, two agencies that have shared the JCP social and digital media account for almost two years. While inter-agency collaborations within holding companies are common — WPP has long pushed for a "team" approach that brings together staff from multiple agencies in the family — when this particular arrangement came together, EVB was owned by Omnicom (it has since gone indie) and V&S remains majority-owned by Havas.

"There's no question that agencies usually never want to work with other agencies," said one creative who preferred not to be named. "I don't know how they made it happen." Big marketers like J&J and Kimberly-Clark have tried "team"-based approaches for years, experimenting with agency models where centralized "hubs" work with "global" spokes. Those, however, don't fall across holding company lines. Back in 1996, in a historic agency move, United divided its account between then-indie Fallon McElligott and Young & Rubicam. A few years later, Fallon flew away with the whole business.

That's what makes the EVB-V&S coalition unusual. The agencies together have worked on standout projects like "Tweeting with Mittens," a"Just Got Jingled" holiday campaign, and a '90s nostalgia play from a month ago called "Go Ligety." The full-time equivalents are split 50-50, as are revenues. They have keys to each other's offices, since account teams regularly camp out in the other's office. V&S will bring what they're good at: creative innovation, and EVB: its smart digital chops to make the best work possible for the client, the agencies said.

The structure was brought in by outgoing JCPenny CMO Debra Berman, who tapped Doner to lead creative on the account, and suggested a team structure with EVB and V&S for social and digital in late 2013. Relationships had a lot to do with it: V&S CEO John Winsor and EVB founder Daniel Stein had both worked with Berman in the past. "We were getting our Boulder office up and running and spending a lot of time with Winsor," said Stein. "And what [Berman] wanted was a blend of what both our shops were good at."

Berman is no longer at JCP as of this week, and the search for a replacement is on. Stein said he doesn't know if this will affect the agency structure, but for now, "it's business as usual," especially since they've proved that they work well together.

Steve Babcock (top) and Noah Clark (bottom) demonstrate their teamwork

The Boulder Effect — a tangible offshoot of having so many creatives in the relatively small Colorado community — can't be discounted to what made this happen. It leads to open conversations between agency founders over drinks or coffee in the city. And just about everyone in the Boulder agency world has ties to the biggest ad shop in town, CP+B, which results in an insular, comfortable vibe wholly anathema to the New York or L.A. advertising landscape. The two co-ECDs on the JCPenny account, Noah Clark from V&S and Steve Babcock from EVB, both worked with each other at CP+B.

"We run this account as a single agency," said Stein. "It doesn't usually work because it's not the agency decision to go this route, but the client's or the holding company's. We came at it as Team JCP and pitched the business that way."

The team did get calls from other partners, such as Omnicom's OMD, the media agency on the account. "They asked us 'where the hell did V&S come from?'" said Stein. The team structure also helps with other pain points, said Jon Balck, president at V&S. When EVB started in Boulder, it needed a planner. "So we'd trade out, give them a planner," said Balck. "There are times we'll be worse off for that, times we wouldn't."

Stein agreed: "It's like when you go out with a big party for dinner and you split it eight ways. That doesn't mean you order the most expensive meal or drink. You look out for each other."

https://digiday.com/?p=111485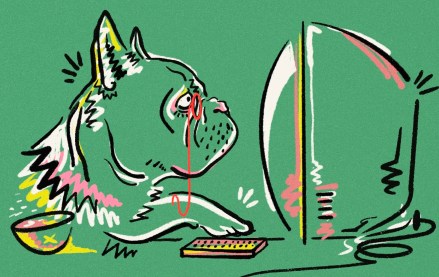 October 2, 2023 • 7 min read
•
•
When it comes to agencies, both of Meta's older sibling social media platforms may be past their primes.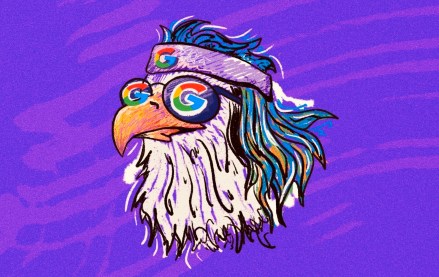 October 2, 2023 • 3 min read
•
•
The legal battle sees Apple and Google et al attempt to conceal their inner workings, developments that mirror the experience of their media customers.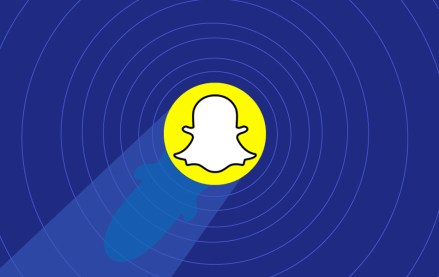 September 29, 2023 • 3 min read
•
•
"We are not diminishing the importance of AR," he said. "In fact, we are strategically reallocating resources to strengthen our endeavors in AR advertising and to elevate the fundamental AR experiences provided to Snapchat users."