Inside the agency: Deutsch's Los Angeles digs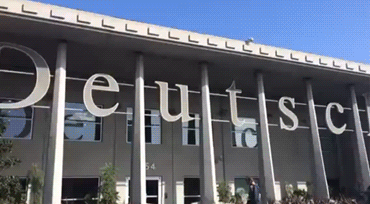 Deutsch Los Angeles occupies a patch of LA that might make a lesser agency worry about losing its employees to other companies. Its Playa Vista neighborhood has been dubbed "Silicon Valley South," with companies like YouTube, Facebook, Google and Yahoo flocking to its open spaces and (relatively) cheap rents.
So it makes sense that the IPG shop is trying its hardest to make itself the kind of company that can lure the smartest minds in tech and design. And its office — all 110,000 square-feet of it — is part of the attraction.
"We put innovation at the center of everything we do by surrounding ourselves with people who make things, like the robotics group, the inventionist team, experiential and product/content development teams," said Kim Getty, president at the agency.
"This keeps our minds engaged on the future as we continue to hire people who specialize in bringing inventions like the VW shark cage to life. We've got engineers, architects, designers, gamers, and our space reflects the diverse minds we have in the building."
The space is a sprawling two-story office with a distinctly industrial look. Orange — Deutsch's signature color — is everywhere, including with the little "meeting pods" that are next to the open-floor plans.
Also everywhere are reminders of the clients the agency works with.
"The space is filled with tangible artifacts of our work, from an oversized mic we built to live outside of a Justin Timberlake launch party for Target to the Baja Blast machine our friends at Taco Bell gave us to celebrate our partnership," said Getty.
Even an original Volkswagen van, a gift from VW to Deutsch after the agency worked on the blockbuster "The Force" Super Bowl ad, occupies a pride of place on the first floor, repainted in the signature Deutsch colors.  The VW Beetle "Shark Cage" the agency created for Discovery's "Shark Week" is also there.
Communal bicycles are on hand if employees have enough free time to pedal off for some beach time. The agency also plans to put a surfboard rack near the kitchen in case people want to catch some waves during lunch hour.
A giant mural of a crowd hangs near the workspaces. Getty says this is to "remind us of our mission to create original and shareable work that resonates with people, the people who are buying into our clients' brands and buying our clients' products. Our ultimate goal is to engage them."
One of the coolest things about the space, though, is a series of white, contained pods that hang off the second floor. The agency uses them to create immersive experiences for clients. For example, when client 7UP showed up, the agency turned the pods into an EDM experience replete with lasers, LED lights and more.
Check out a hyperlapse video of the space below.
https://digiday.com/?p=105052