'Increasingly an awareness platform': Amazon advertising is moving beyond search
February 3, 2020 • 5 min read
•
•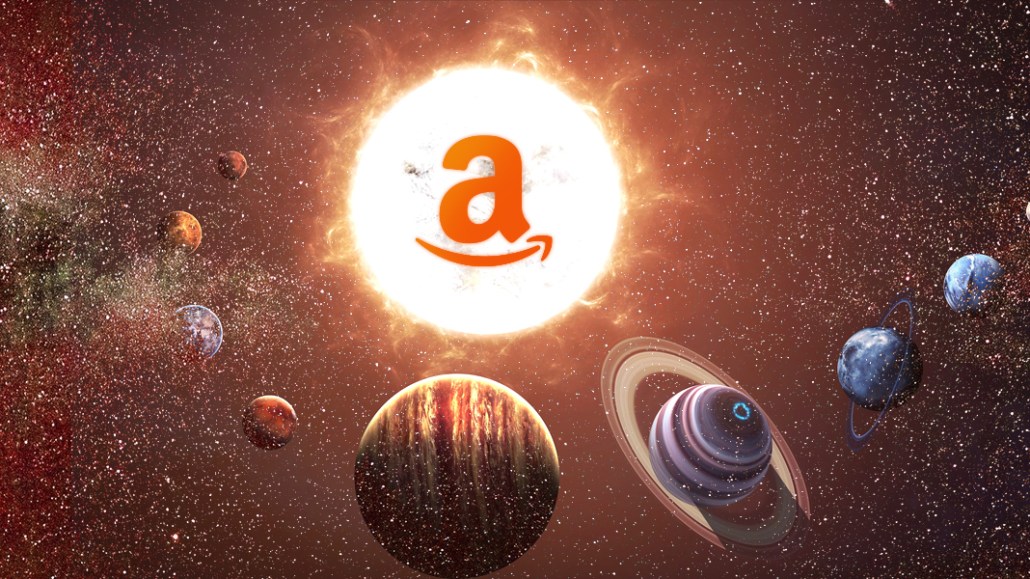 As Amazon's ad business continues to mature, advertisers are now testing more brand awareness and storytelling campaigns on its platform.
This is a departure from advertisers' prior focus on paid search advertising. As more consumers spend more time on Amazon.com, advertisers are starting to recognize the brand storytelling and awareness potential on the platform. And advertisers are starting to spend added time and energy building out content for their Amazon brand pages for both earned and paid media placements designed to gain consumer attention.
And Amazon is currently testing ways to drive more people to brand pages, with souped-up Store page features and a new follow button on that page, according to one media executive who asked to remain unnamed.
Follow buttons have been added to Amazon Live, according to an Amazon spokeswoman.
Overall, the company is working to "deepen brand engagement," David Fildes, Amazon's director of investor relations, said during the company's 2019 fourth-quarter earnings call last week. Fildes cited in particular Amazon's effort to bolster its Store page features, granting companies the ability to post earned media lifestyle content and do more storytelling.
Analysts have noted advertisers' growing interest in recent months in paid video ads, which are now available through Amazon's self-serve ads platform (for certain advertisers), as well as paid ad placements in over-the-top media.  
"We're seeing some clients who are starting to really think about Amazon for what they can do with the consideration and awareness part of the funnel," said Todd Bowman, Merkle's senior director of Amazon ad online retail. "As Amazon is pushing more video betas, video capabilities, pushing OTT a lot and the Store page, advertisers are seeing that as an opportunity to build awareness about the brand and drive more sales through that." 
This shift, as advertisers increasingly view how they can tap Amazon's site for brand awareness and storytelling, has happened over the last year or so but especially in recent months, according to agency buyers. "A year ago we began to see brand [awareness] dollars move into Amazon, the same dollars that went to booking subway ads, bus ads and billboards were now going into Amazon," said Eric Heller, executive vp of marketplace services at Wunderman Thompson Commerce. He added that a company's ability to tie its awareness campaigns on Amazon.com to sales data is unique. "It is far more increasingly an awareness and even a launch platform." 
This very topic drew considerable attention at Digiday's Amazon Strategies event held last week in New York. Both agency and retail representatives said days of thinking of sales on Amazon.com as a simple conversion funnel are largely gone. Now companies are using videos, Store pages and other ad features to find and capture prospective customers (or "hand raisers") and create more top-of-funnel awareness, said Enrico Mirabelli, associate director of media at iCrossing, at the event.
Amazon's reputation for its search ads has turned its advertising business into a juggernaut: For its fourth quarter of 2019, Amazon reported $4.8 billion in revenue from its "other" category, which is mostly comprised of revenue from its advertising business. That's a 41% increase from the $3.4 billion reported for the fourth quarter of 2018. Still, Amazon is aiming for advertisers to see its potential for creating brand awareness and storytelling advertising (an opportunity that's found on other platforms). 
That Amazon is now seeking to strengthen its advertising offering beyond lower-funnel conversion ads is no surprise. As Amazon's ad business has matured, the company has sought to add more capabilities beyond search advertising to position itself as a more serious player and compete with Facebook and Google. "Amazon's really rising to the challenge and increasing ad inventory as marketing costs continue to increase on Facebook and Google," said Kiri Masters, CEO of Bobsled Marketing. "With cost per clicks going up and up [on Facebook and Google], it's good [for Amazon to] bring extra inventory for advertisers to choose from."
Yet Amazon's pitching advertisers on its brand storytelling capabilities is not happening now simply because this is an advantageous time for Amazon to compete with the duopoly. It's part of a longer-term push for Amazon to build out the breadth and depth of its ad placement opportunities for advertisers, analysts said. 
And Amazon's latest Prime membership numbers can't hurt. During its recent earnings call, the company unveiled that it now has 150 million Amazon Prime users globally. And that makes the advertising pitch "very compelling" for advertisers, Masters said. 
"Data like [the company's earnings report] opens the virtual spigot" for Amazon's ad business, Heller said. "The strength of the data just further cements that this is where consumers are going to find and buy products, and brands see it." 
In late 2019, Amazon's brand awareness advertising pitch was focused on convincing advertisers to consider video ads and OTT opportunities. While analysts said they believe that Amazon will continue the approach  this year, they also envision that it will also focus on the Store pages and its paid and earned media capabilities (to drive traffic and tell consumers more about brands).
Potentially allowing advertisers to use the Store page to insert "Pinterest-y" content gives smaller businesses the opportunity to do brand storytelling on the platform; that had generally been reserved for big advertisers with big budgets, Masters said. 
"Originally, we called the brand Store 'CEO candy' because if you got the brand Store right you wouldn't get a call in the middle of the night from a CEO asking why the brand Store looked dated on Amazon," Heller said. "The reason why was that no one was going to it. "
Added Heller: "Now, we can point ads there and we can create a legitimate conversion source there. That's all happened within the last six months where brands are prioritizing getting it right. It's not just digital natives; it's global big brands."
https://digiday.com/?p=358525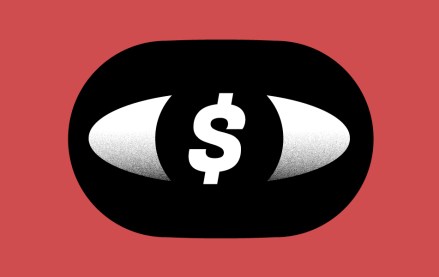 December 5, 2023 • 3 min read
The latest edition of the ANA's programmatic transparency report claims $22 billion can be saved by drastically cutting the ad tech bloat.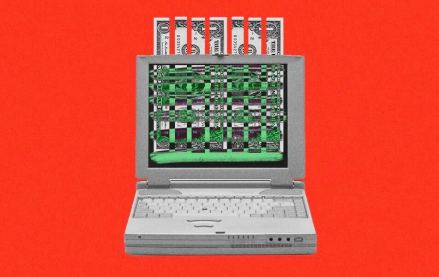 December 5, 2023 • 5 min read
Agency clients still see programmatic as an important part of their marketing budgets. But, overall, the uncertainty around programmatic could be causing them to lose confidence in online display ads as a marketing channel, and, as a result, agency clients are investing less in online display.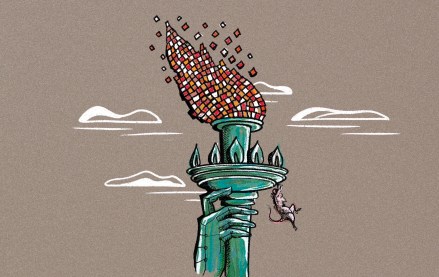 December 5, 2023 • 3 min read
There's a global AI race and different regulations in different countries might be slowing down – or speeding up – innovation. Here is a breakout of how regulations are being shaped on both sides of the Atlantic.