In the metaverse, brands' FOMO is competing with consumers' burnout
January 28, 2022 • 4 min read
•
•
Ivy Liu
Marketers are experiencing FOMO around the metaverse, sparking a wave of brand activity, from branded in-game characters to non-fungible tokens, across a range of virtual platforms. But as brands start activating more frequently in virtual space, they risk burning consumers out on the concept of the metaverse before it can truly take shape.
Following Facebook's rebranding as Meta in October 2021, brands have been falling over themselves in the rush to stake their claim to the metaverse. 49 percent of marketers believe the metaverse will impact their strategies in 2022, according to TINT's 2022 State of User-Generated Content report, with the same proportion claiming their company already has a metaverse strategy in place. Mentions of the term rose by over 135 percent in companies' Q4 2021 earnings calls, per a GlobalData report.
"I think part of it is how long it took brands to be comfortable moving from television to digital; moving from digital to mobile was also a journey," said Nada Stirratt, the vp in charge of Meta's global business group in the Americas. "And so I think brands and marketers now sit and go, 'wow, it took us so long to jump into something that we should have jumped into early.' There's a little bit of that going on right now."
Though Stirratt stressed that the metaverse is still in its early days — "there's no metaverse to invest in right now" — it's true that many of today's virtual brand activations are intended more to demonstrate brands' willingness to experiment with new technologies than to generate high ROI or create direct e-commerce opportunities. NASCAR's metaverse push, for example, is intended to give the brand an opportunity to incrementally improve its knowledge of virtual technologies, not to bring in new fans or sell tickets and merchandise.
At the moment, nothing in the metaverse is certain; it's unclear which metaverse platforms will still be around in a decade, and information about metaversal demographics and user behavior can be difficult to track down. "The metaverse will be a huge experience for brands," said Matt Greener, vp of marketing at TINT. "Those who have the R&D budget and resources to start strategizing need to be OK with the possibility of failing. Those who can't invest right away may want to watch and learn first to see what works."
The same factor that drives brands' enthusiasm toward the metaverse could also be a reason why some consumers are skeptical of the concept.
"The consumer view of a lot of these things is driven by, I would think, Facebook rebranding to Meta," said Rosh Singh, the managing director for Europe, the Middle East and Africa for Unit9, a digital production studio that started a Metaverse Advisory Department earlier this month. "And if there was ever going to be a flag-waver for a new, virtual kind of existence, Facebook's probably not the best advocate for driving us into this new future. They'll probably do pretty well — they've got a lot of money, a lot of resources, a lot of brains — but I think, from a perception perspective, that instantly makes people think twice or have a little bit of skepticism."
Instead of risking consumer burnout by leading with the metaverse concept, other metaverse builders have started by giving their users clear reasons to spend time in virtual spaces — without stressing the metaversal connections in an overtly front-facing way. Though Epic Games has long been open about its goal to build the metaverse, it has largely focused on making its core game/platform, Fortnite, an enticing playground for its teenaged user base. When millions of users logged in to experience Travis Scott's live Fortnite concert in April 2020, most of them thought of it as simply an extension of the video game — not a window into Epic's virtual world to come.
Another issue is that netizens have been inundated with products and services marketing themselves as "part of the metaverse," whether they fit into the true conception of the metaverse drawn from Neal Stephenson's science-fiction novel "Snow Crash." For example, while NFT drops such as Bored Ape Yacht Club purport to be metaversal, they have little to do with users' experiences in proto-metaverse platforms such as Roblox and Fortnite.
"It's not just the metaverse — we just had all these conversations about NFTs, and then we want to talk about Web 3.0. And then we need to talk about gaming," said Matt Maher, founder of the technology consultancy M7 Innovations. "With clients, for the last three years, I try to explain to them that when 12.3 million people come together to watch a shared experience of a Travis Scott concert in Fortnite, what more of a metaverse do you need?"
As both brands and consumers become more familiar with the metaverse concept — and more comfortable traversing virtual spaces — the competing FOMO and burnout surrounding the concept will likely reach some sort of equilibrium. Through the current frenzy of brand activity, marketers are learning how best to track the returns of virtual activations; as the teenagers who populate platforms like Roblox age, they will form a cohort of consumers that is inherently less skeptical about the metaverse. Hype cycles notwithstanding, the metaverse is here to stay.
"I think this is a classic example of Amara's Law, where we tend to overestimate the effect, in the short run," Maher said. "And we're going to underestimate the effect of the technology, in the long run."
https://digiday.com/?p=437998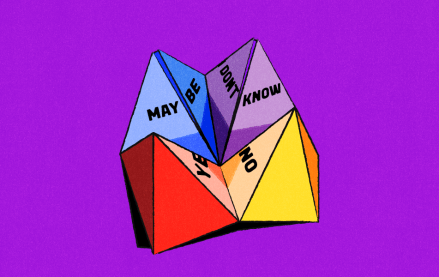 October 3, 2023 • 5 min read
•
•
Overall there's more due diligence from marketers when it comes to influencer marketing efforts now, according to marketers and agency execs, who say that there's been more rigor over the last year, and especially over the last six months.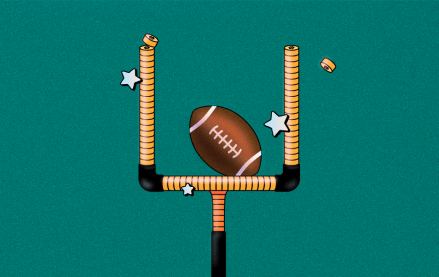 October 3, 2023 • 3 min read
•
•
The collaboration between the Los Angeles Rams and Snapchat goes back to 2020 as the Rams made became the first NFL team to conceive a Snapchat AR experience, affording fans the opportunity to virtually wear the team's recently unveiled uniform.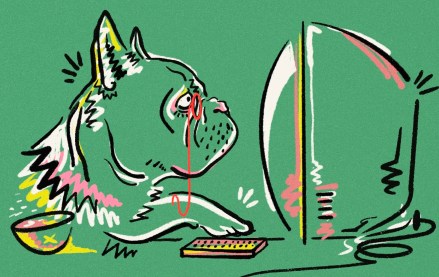 October 2, 2023 • 7 min read
•
•
When it comes to agencies, both of Meta's older sibling social media platforms may be past their primes.