How NASCAR is getting in on the race to develop a brand identity for the metaverse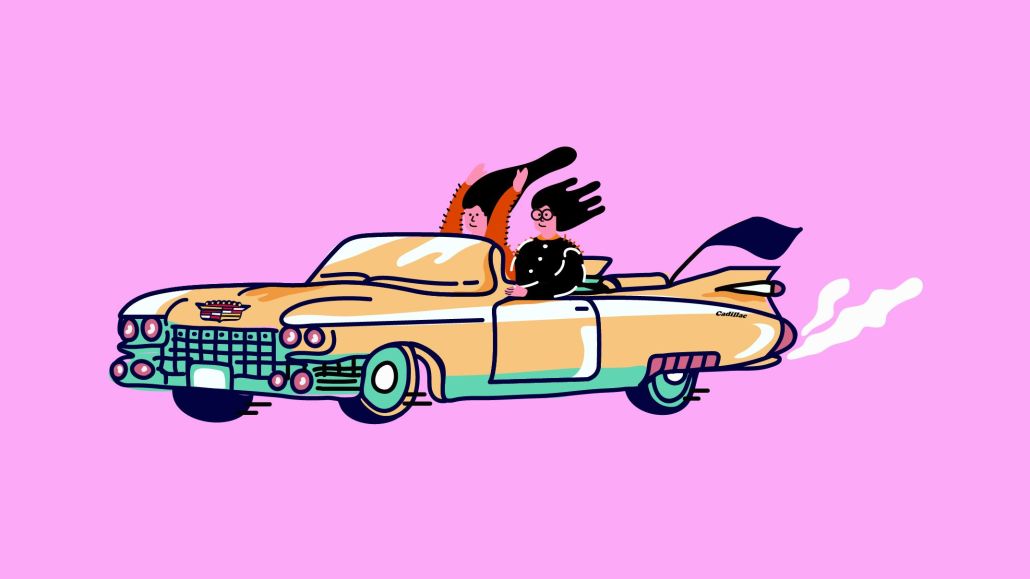 Ivy Liu
NASCAR and esports entertainment holding company Subnation have teamed up to bring the popular motorsports brand into the metaverse with persistent digital experiences that help fans engage more deeply.
The partnership, which was officially established earlier this year, began as an informal conversation about NFTs between Subnation chief managing director Doug Scott and NASCAR svp and CDO Tim Clark, rapidly expanding in scope and ambition as both parties shared their fascination with Web3, a decentralized future framework for the internet that some observers view as a stepping stone toward a true metaverse.
It will include activations in both pre-existing metaverse platforms and custom-built virtual spaces. At the moment, the partners are working through "how NASCAR appears, behaves and integrates itself into the metaverse," Scott said, adding that it could lead them to a so-called walled world such as Roblox, "which is in the metaverse, but you can't really take assets in and out of those environments."
This lack of interoperability presents a challenge for NASCAR, which has a metaverse strategy centered on merging the physical with the virtual. For example, Clark said, NASCAR could create NFTs that fans could then exchange for real-life rewards such as tickets or seating upgrades. "So now you're stitching together the virtual world into our physical world, which allows you to kind of duck in and out of the two environments," he said. To enable the collecting and sharing of these assets, the partnership will eventually include a bespoke virtual space owned and operated entirely by NASCAR.
Other potential manifestations of NASCAR in the metaverse, including an augmented-reality space at Daytona International Speedway and virtual watch parties. "NASCAR will definitely appear in something like a Decentraland or a Sandbox," Scott said.
Big plans notwithstanding, NASCAR and Subnation are content with playing the long game as the metaverse takes shape. "What we've executed late in 2021 is a step in the right direction, and we'll improve on that going into 2022," Clark said. "I don't know that there [are] formal checkpoints along the way — I think the goal is more about getting incrementally better in this space, and also being adaptable and flexible to move as the space evolves."
At first, the partnership will build on NASCAR's pre-existing digital ecosystem, which includes the company's first NFT initiative, a partnership with the horse racing game Zed Run, and its collaboration with the simulation platform iRacing. In addition to being the staging ground for NASCAR's virtual racing league, iRacing is itself a virtual world in which NASCAR can test and model new racetracks. "Our intention over time is to identify things that will live in the virtual world, whether they tether back to the real world or not," Clark said.
With multiple irons in multiple fires, NASCAR and Subnation are approaching virtual spaces with an open mind rather than a rigid roadmap. Given the fractured nature of the current proto-metaverse, this flexible strategy could behoove NASCAR as its virtual world coalesces. "All of these communities are in walled gardens right now," said Josh Neuman, president of MELON, a metaverse development studio. "And brands need to figure out their strategy across all of them, or at least identify the ones that matter to them, and then figure out how they can best engage on each of them in the most organic way."
As the partnership moves forward, Clark isn't worried about NASCAR's ability to connect its audience with its brand partners without alienating them — metaversally or otherwise. "When you see your favorite driver racing in a car that has a brand on the side of it, you understand that that brand is helping that team and that driver to be successful, that there's an investment to be made," he said. "So I think this digital and virtual ownership of goods or services or whatever those assets might be — I think that model already exists within NASCAR, and now we're just extending it into this Web3 environment."