In bid to become an always-on advertiser, Shell turns to dynamic creative tech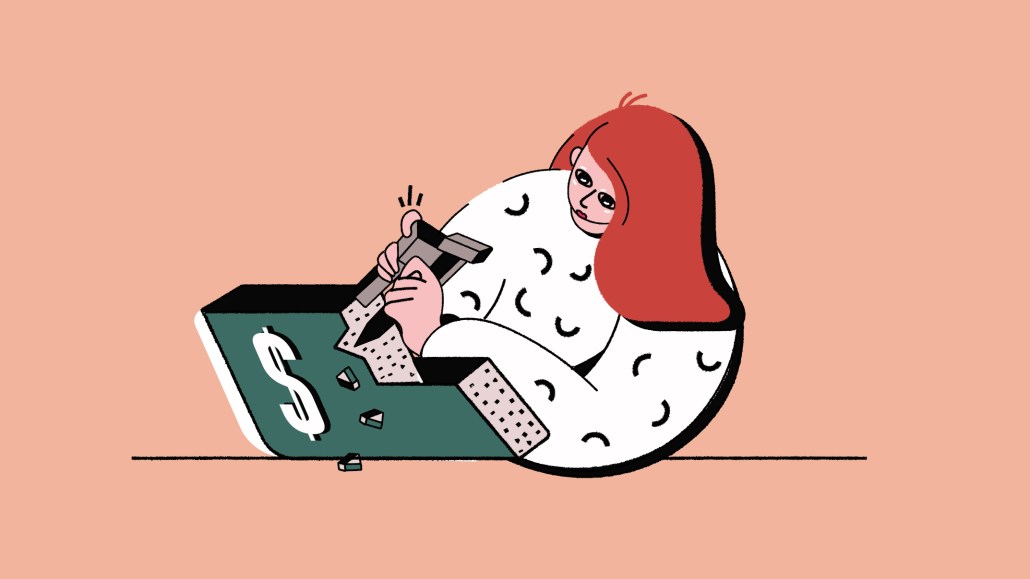 Ivy Liu
Shell has a dilemma: it wants to be a serious retailer but doesn't advertise like one. It advertises at certain times of the year, not throughout. It's not an always-on advertiser. To address the issue, Shell has been testing a way to automate the creation of online ads. Do this well, went the thinking, and it gets a lot easier (and affordable) for Shell's ads to run consistently throughout the year.
The tricky part was determining a way to do it that wouldn't be labor-intensive, so it turned to creative optimization platform Ad-Lib. It let marketers there scale the creative production process — a process that would usually take months — in a matter of days. What's more, those same marketers were able to preview and approach each possible variant of the creative via a dashboard.
Simple as this all sounds, it's a lot more complicated. There were over 8,000 possible versions of ads that were built on the platform last year when Shell decided to test it over the holiday season. Without technology producing that level of content would've been nigh on unfeasible for most advertisers.
Remember, each of those variants had to be customized based on audience segments and location.
"We've got a thousand sites that are split between company-owned and dealer-owned — all of which have different offerings, propositions and partnerships," said Amanda Glaser, Shell, retail marketing manager in the U.K. "This gives us the ability to target the message by site and offering. It means we're not wasting any of our investment because we're making sure we're able to deliver the right message to the right customer at the right part of their journey."
That's not just about locations and propositions — it's about time of day — and even the actual day itself — too. So someone who lives next to a Shell forecourt that sells Costa Coffee, for example, will see ads for that brand available at certain times of day whereas someone who lives next to one that has a Waitrose store on it would see respective promotions.
Again, customization at this scale is never easy. That said, Shell's marketers have a pretty good idea of what works and what doesn't. The reason: those same marketers are using historical creative label data to push those ads harder. For example, they used this data to determine how many characters should be in a banner. In other instances, the data was used to prioritize promoting the offers that drove the best results.
To optimize this process, the technology leverages Mediacom's predictive algorithms modeled from Shell's historical transaction data to match the creative with the most successful products and offers at each location. Simply put, the creative for these campaigns can be modified mid-flight — something that's usually reserved for media.
The results were impressive, said Glaser, who oversaw a test that ran over the festive season for six weeks.
In fact, she was so impressed with the results that there are plans to use the tech more widely. And it's not hard to see why the marketer has high hopes. The results from the test were encouraging to say the least.
For starters, people who saw the dynamic ads, which were obviously more targeted, were 3.6 times more likely to visit a Shell store than those who didn't, said Glaser. And when they were in those stores they were more likely to buy — at least they were if it was coffee. There was a 12% increase in coffee sales, for instance.
"We've always been able to optimize within campaigns for media for our historical campaigns but we haven't been able to do the same for creative because it takes so much longer using the traditional production process," said Glaser. "We can see that some copy works harder than others at driving engagement or click-throughs and are able to go in and make the necessary changes quickly. No, we can optimize them creatively as well as the media."
The algorithms that power this optimization are customized. These algorithms are a custom set of bidding rules that are dynamically generated on a per-campaign basis and designed to deliver outcomes that are aligned to a specific business's goals. The advertiser "owns" the algorithm as it is specifically designed for them. Usually, these algorithms are owned by ad tech vendors like demand-side platforms and so can't be finely tuned to an advertiser's goals. Shell used its own algorithms, which were developed in partnership with its media team at a Mediacom, for Facebook and Google's buying platforms. Perhaps unsurprisingly, those custom algorithms, which were optimized based on sales and profit for Shell, worked harder than those provided by either platform.
Despite this success, Shell has no plans to cut ties with its creative agency. As she explained: "The technology we're using is to optimize the creative process rather than replace it outright. We always need a strategic creative agency to help us shift customer perception."
The reality that AI and automation will affect all industries is nothing new. Quite simply, teams that don't leverage technology to remove manual tasks where appropriate — ideally saving on time and resources — will lose out to those who know how best to combine human creativity with the increasing power and potential of technology.
"It's more important than ever that advertisers deliver better, more engaging creative that really speak to the user based on their frame of mind in that moment," said Peter Wallace, general manager for EMEA at contextual ad platform GumGum. "Dynamic creative optimisation (DCO), underpinned by AI, can be an incredibly powerful tool and one that will continue to flourish even without cookies or personal data by effective use of the contextual signals that are available."
https://digiday.com/?p=461951