#ImWithHer: Inside the Clinton campaign's social strategy
September 26, 2016 • 6 min read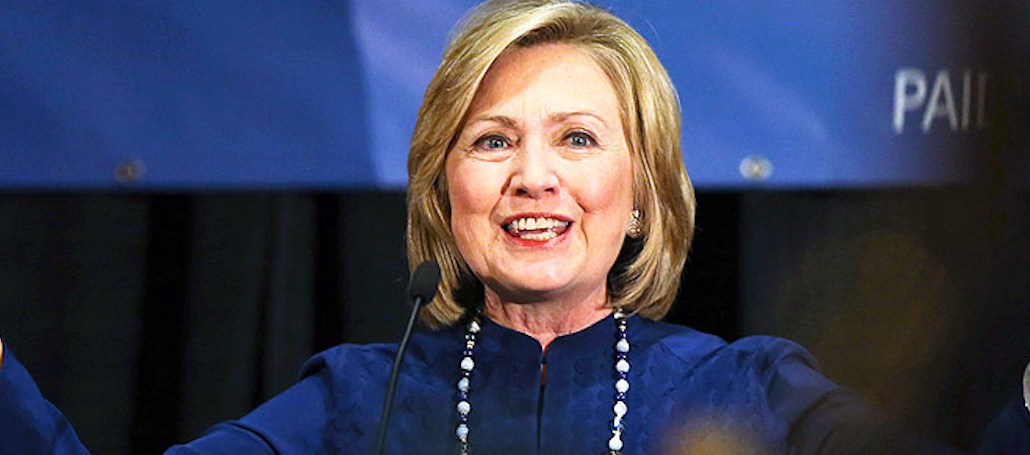 This article is from Pulse, Digiday's quarterly print magazine about the modernization of media. This is a peek at the third issue, which focuses on the current state and future potential of video. To receive the full 80-page issue and subscribe to a year of Pulse, visit pulse.digiday.com.
There's an energized vibe at the Clinton campaign headquarters on the Tillary Street and Clinton Street in Brooklyn, New York. The office is decorated with colorful Post-its and photos of Clinton's supporters from around the country, including superstars Leonardo DiCaprio and Beyoncé. Different departments feature silly signs that hang from the ceiling — the digital department, for instance, is dubbed as "Swipe right for Hillary."
There, more than 100 people on the digital team are crammed in, trying to figure out the best strategy to help the candidate inch closer to the White House, while 10 millennials in charge of social media are typing out posts.
"It's like a media startup, where young people hash out content every hour," said Edda Collins Coleman, founder and managing director of public affairs consultancy The 316 Group.
Throughout the campaign, Clinton's social media team is good at alternately playing offense and defense when Donald Trump and other candidates attack Clinton. Of course, it's not an overnight achievement. The team was struggling cultivating a voice for Clinton at the very beginning, as evidenced in her awkward attempt on Twitter last August, asking followers to tell how they feel about their student loan debt in three emojis or less.
How does your student loan debt make you feel?
Tell us in 3 emojis or less.

— Hillary Clinton (@HillaryClinton) August 12, 2015
And then they tried to be strategically focused on what Clinton was going to do and turn Trump's own social bombast into media coverage against him. "They were quite clever in terms of not taking baits when Trump was attacking her during primaries," said a marketer who is very close to the Clinton team. "They are very disciplined. Otherwise it would be very hard for her to win."
On Twitter, for instance, the famous "Delete Your Account" response has been retweeted 482,401 times, and gained 647,088 likes from June to August; the hashtag #DeleteYourAccount has been used 159,000 times, according to Amobee Brand Intelligence analysis.
"That was a nice moment," said Laura Olin, social media director for the Obama campaign in 2012. "It fit nicely with how normal people would use that phrase."
While it's critical to capture voters' attention on social through compelling and clever content, what the team is really sophisticated about — and has done much better than the Trump campaign and the Obama campaign back in 2008 — is bringing social media data into its centralized customer relationship management system.
"The Obama campaign invented the CRM system. And now it is becoming much more sophisticated with the Clinton campaign, where every data point is funneled into one centralized CRM system," said the unnamed marketer. "It is the secret weapon of the Clinton campaign."
"She uses social to let people do the talking for her."
During the 2016 Democratic National Convention, thousands of Twitter users were sharing or retweeting a line from Clinton's nomination acceptance speech: "A man you can bait with a tweet is not a man we can trust with nuclear weapons." This tweet captured many Americans' concerns about Trump's temperament. It was a bait: If Trump responded, Clinton was proven right; if he kept silent, he admitted defeat.
"A man you can bait with a tweet is not a man we can trust with nuclear weapons." —Hillary

— Hillary Clinton (@HillaryClinton) July 29, 2016
This tweet also shows the Clinton campaign's ability to manage real-time marketing, as well as a major difference between her social strategy and Trump's. The former is about allowing people to take part in the talking through relatable content, while the latter is about building his personal brand through self-centered comments, said David Gaines, chief planning officer for agency Maxus.
"Her social content with a sense of humor attached helps people make a point that they may not feel comfortable to say otherwise," said Gaines. "She doesn't have polarized opinions on Twitter, Facebook or other channels. She uses social to let people do the talking for her."
And often that means turning Trump's words against him. Take Trump Yourself, for instance, a game that lets players put Trump's offensive remarks — including "[Women are] always griping and bitching." and "If you need Viagra, you're probably with the wrong girl." — on their Twitter and Facebook profiles. From July 20 to Aug. 25, the hashtag #TrumpYourself raked in around 46,500 tweets, according to Amobee Brand Intelligence analysis.
The team also debuted a TV ad called "Our children are watching" in July that makes a fundamental argument about the Clinton campaign: "Donald Trump isn't a role model we want for our kids," said Olin.
A Focus on Data
Of course, elections aren't won and lost on witty tweets. They are frequently won on data, however. When people share and like Clinton's posts on social or play the "Trump Yourself" game, her campaign team is collecting email addresses, and converting traffic into actions such as her get-out-the-vote efforts.
Introducing #TrumpYourself: Discover what @realDonaldTrump thinks about people like you. https://t.co/cSY7ozT4tr pic.twitter.com/KvVt2tGwFd

— Hillary Clinton (@HillaryClinton) July 21, 2016
When Trump says something offensive, for example, an email from the Clinton team would come out with an embedded video right after, saying that we need to stop Trump and please donate $10. Obviously, $10 is really nothing. What the team wants is your name, address and inclination that is triggered by the activity. It will then analyze your behavior and get you out to vote.
"One thing that is not understood by many is that social media innovations in the Clinton campaign are directly tied to the field grassroots operations," said the anonymous source.
The source explained that the Obama campaign had five or six different databases for different functionalities like fundraising and volunteering. But now all of them have been integrated into one single CRM system in the Clinton campaign. When her team combines social data with other data sets like the voting files that show who voted in the past elections and who didn't even though they registered, it can identify potential voters.
Then armies of volunteers go door to door to identify voters and get them out to vote. They evaluate those supporters and put their information into the centralized database.
"They know which five people in this neighborhood will vote for Hillary and will absolutely get them out to vote," he said. "That type of on-the-ground operations and sophistication of data and targeting is absent from the Trump campaign. They simply just don't have it or they just don't know how to build it. It's in many ways the secret weapon of the Clinton campaign."
If you enjoyed this sneak peek at the video issue of Pulse Magazine, get your yearly subscription here.
Images via Clinton's Twitter and Instagram.
https://digiday.com/?p=200147
September 25, 2023 • 5 min read
As esports winter sets in, the companies that are best insulated from the cold are the ones that designed their balance sheets for a years-long march to profitability — not the massive and rapid returns promised by some esports companies during the industry's initial wave of growth.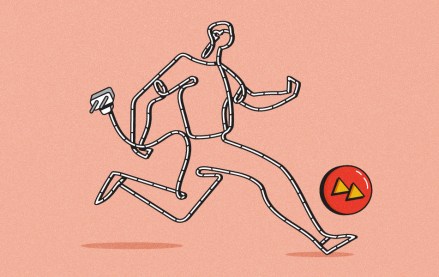 September 22, 2023 • 4 min read
Women's sports are having a moment. Brands, media companies and agencies are looking to get in on the action.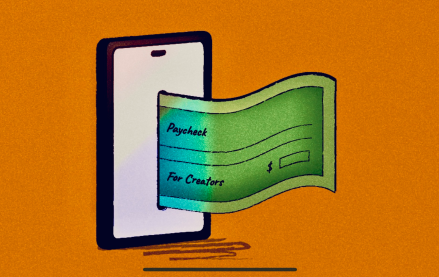 September 22, 2023 • 6 min read
The Hollywood strikes were supposed to be a game changer for many of them, but the situation hasn't quite lived up to the hype.