'A place of positivity': How Imgur pitches advertisers
January 4, 2019 • 6 min read
•
•
Imgur says it's growing its ad revenue with a simple pitch: A place of positivity is much safer and effective for advertisers than other more stressful parts of the internet.
With 250 million monthly active users, the self-proclaimed "magic of the internet" is much smaller than competitors Facebook and Reddit. Since launching its ad business three years ago, Imgur has run more than 300 campaigns and grow direct revenue by more than 675 percent, said Bob Huseby, Imgur's vp of sales and brand partnerships. Imgur declined to provide specific revenue numbers.
Part of Imgur's pitch to ad buyers is that, like TV, it's somewhere people go to disconnect during moments of downtime rather than to seek validation. That's come along way from its former pitch of being home to geek culture and being 85 percent millennial males. (Nonetheless, the audience is still mostly millennial men: More than 80 percent of users are male, and more than 50 percent are millennial male, according to Huseby.)
"It's predominantly male but not exclusively. From an audience standpoint, it's more about how the platform makes you feel. I'm constantly amazed that people go to Imgur before they go to sleep. On Imgur, you have no idea what you're going to see next even if you click on a feed of silly pet videos, so they're happy, they're laughing. It's much more of a receptive place for brand advertising," Huseby said.
Last month, Imgur CEO Alan Schaaf echoed that claim on a Recode podcast by explaining Imgur's emphasis on positivity. "Our mission is to solve the problem that these social giants are creating. If we want to lift the world's spirit, we can't allow hate speech and harassment. We're not a free speech platform. We're a place of positivity," Schaaf said in the interview.
Over the last year, Imgur has accelerated its courtship of advertisers. Huseby joined Imgur in April 2017 after spending eight years at Fandom, a site for fans of entertainment with news and commentary about shows, movies and games. Huseby has also expanded the ad sales team. Imgur currently has 24 people out of 80 employees involved in brand partnerships. Beyond its headquarters in San Francisco, Imgur has grown its teams in New York and Los Angeles, and established an office in Detroit. New hires include Adam Carey as head of advertising operations and Mike Midden as director of programmatic advertising.
Imgur offers several ad formats, including promoted posts, as well as display ads, mobile banner units and both web and mobile video. In the coming months, Imgur plans to launch a new native ad unit to complement the promoted post that will run across desktop, mobile web and apps.
"The promoted post has been around for three years now, so we're looking for additional ways to leverage our reach," Huseby said.
Imgur's promoted posts are sold for a flat-fee since they're shown to the entire community rather than targeted to a subset. Cost depends on how extensive the branding is or how long the commitment is. For example, for their new game, "Red Dead Redemption 2," Rockstar Games paid for a complete takeover where they offered users an "ad-free experience." Imgur declined to share how much that cost. 
Imgur's Ad Free Day sponsored by Red Dead Redemption II is a kind of sponsorship I'd like to see experimented with on other sites. I actually feel grateful for a sponsor which is a feeling I never have when getting a face full of ads on websites. pic.twitter.com/zL89rP6bzK

— Heather Bryant (@HBCompass) December 7, 2018
The majority of promoted posts feature repurposed creative, Huseby said. Imgur's team will take a brand's assets and do the copywriting and "Imgurize" the asset, which can mean adding cats, green upvote arrows or the Imgur giraffe — the site's official mascot.
Imgur boasts that while its users are not typically receptive to online ads — 80 percent of them use ad blockers, according to a company-funded study — they don't necessarily mind campaigns on Imgur, especially ones that cater to humor or social good.
But advertisers remain mixed on the ultimate value of advertising on Imgur. Some, like Mike's Hard Lemonade, see it as a great branding medium, especially when attempting to reach Imgur's core audience of young men. In June, the brand and Imgur created a promotional tag, Mike's Happy Place, that users could tag to any post that gave them joy. Mike's then donated $1 per tagged post to giraffe conservation. Mike's donated about $30,000. Separately, Mike's worked with Imgur to create a GIF button — something users had desired. It started out as branded by Mike's but is now just a part of the platform.
"It is a really great engaging platform to reach our target: millennial guys. We were especially drawn to Imgur because of their willingness to build something new together," said Sara Bailer, group planning director at Wavemaker, Mike's agency.
Bailer declined to comment on how much Mike's spent but said that the campaigns drove a "15-point lift" among millennial men perceiving Mike's as a brand that "inspires happy moments" and an "18-point lift" in a brand they trust.
Nik Sharma, who previously ran direct-to-consumer marketing at beverage company Hint and will soon join ad agency VaynerMedia as its head of direct-to-consumer, agreed that Imgur lets advertisers reach younger males effectively — but his team chose to not advertise on Imgur because there wasn't a direct response element to the platform.
Imgur is "more of a branding play, but even then it would have to be executed really well. You can't necessarily tell a story there, which is what you need in order to drive sales right away. Sure you might see the Old Spice man shaking his man boobs, but I don't think that's something most brands would pay to place on their site," Sharma said.
From agencies, Imgur doesn't receive anywhere near as much money and attention compared to the other platforms. But to Huseby, there's some benefit to that lack of mainstream popularity.
"There's a certain amount of appeal in being slightly below the radar. I think from a media and advertising standpoint there's a little bit of cult status to Imgur, which is certainly something that [brands like] Rockstar Games appreciates," Huseby said.
Imgur, however, is considering investing more in B-to-B advertising in the coming months. Imgur sponsored a booth at New York's Comic-Con for the first time this past year and also went to South by Southwest. About 30 percent of the site's traffic comes from Reddit, despite Reddit dumping Imgur for its own image uploader in 2016, according to Alexa.
"I don't envision us buying traffic. We don't need to. People hear about us through the links they see or they see something on Facebook. We get a lot of traffic through word of mouth and social," Huseby said.
https://digiday.com/?p=316919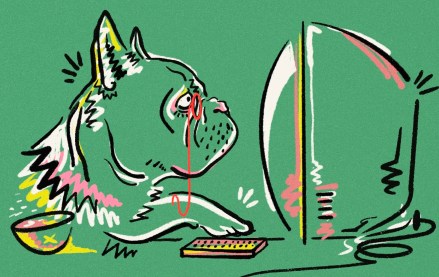 October 2, 2023 • 7 min read
•
•
When it comes to agencies, both of Meta's older sibling social media platforms may be past their primes.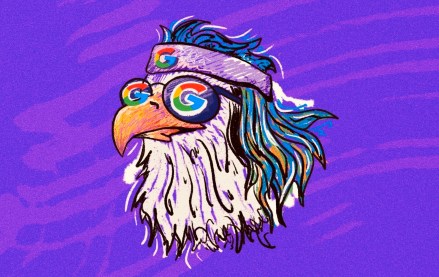 October 2, 2023 • 3 min read
•
•
The legal battle sees Apple and Google et al attempt to conceal their inner workings, developments that mirror the experience of their media customers.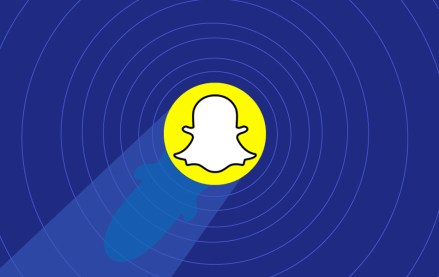 September 29, 2023 • 3 min read
•
•
"We are not diminishing the importance of AR," he said. "In fact, we are strategically reallocating resources to strengthen our endeavors in AR advertising and to elevate the fundamental AR experiences provided to Snapchat users."