Imgur, the image-sharing platform of record for the Reddit crowd, is trying to get agencies to let their geek flags fly with its first major marketing effort on Madison Avenue.
The site's vp of marketing, Steve Patrizi, has been visiting agencies and brands in the past month. The main thrust of the pitch is that Imgur is 85 percent millennial males, and they overwhelmingly use ad blockers. If brands can create native sponsored content in the spirit of Imgur's organic content, the pitch goes, then they can get a message to this hard-to-reach demographic. That means banner ads are out, GIFs, memes and geek culture are in.
"Grasping Imgur first means having the ability to be empathetic to the way people use a particular platform. That requires an understanding of this particular platform that not every brand or agency or individual has," said Ian Schafer, founder of Deep Focus, which was among the agencies Imgur visited in the past month on its roadshow. "Imgur itself has scaled. Its ad products are not materially different than the consumer product."
Imgur claims it has 150 million monthly users and is second only to Facebook in daily visits from U.S. millennial males. It has already started growing its ad business with a team that works with brands like Old Spice and eBay to craft long Imgur posts.
"The future of ad creative is building into platforms, in ways that consumers will appreciate," said Schafer. "Generally, when the industry talks about an ad product scaling, it's less about, can it actually scale and more about can we dumb it down enough to fit into existing media plans without introducing more creative development."
Perhaps. But the reality is big media budgets sit inside agencies far different from Deep Focus, which specializes in emerging opportunities. The massive numbers Imgur boasts will draw it attention, but that's no guarantee major advertisers will understand its community — or should wade into it at all.
"It's a massive platform, and they need to make it work, and most advertisers are not ready for it," said Baldwin Cunningham, co-founder of Partnered.
Imgur is handing it out a company-funded study to agencies and brands. The study found there are 50 million self-identified "geeks" in the U.S., and 76 percent of them have used ad blockers. Imgur is not immune to ad blocking. While its promoted posts will appear to ad block users, the thumbnail promotions to users are blocked by Ad Block Plus, the most popular ad blocker.
Here's a look at Imgur's pitch deck, which shows off its audience numbers and an example of one campaign from eBay.
https://digiday.com/?p=176050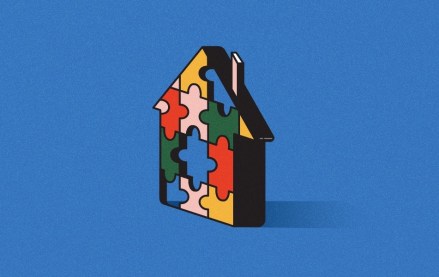 September 22, 2023 • 4 min read
Apartment Therapy's president Riva Syrop took the stage at the Digiday Publishing Summit to discuss the convergence of commerce and sponsorship revenue within its Small/Cool event.
September 22, 2023 • 4 min read
Media execs took stage at the Digiday Publishing Summit to discuss the growing importance of ROI in ad campaigns this year.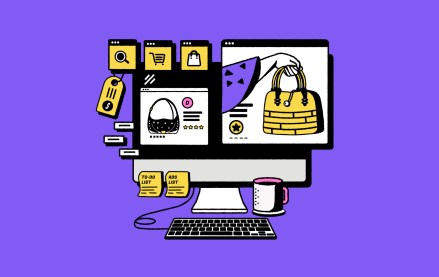 September 22, 2023 • 4 min read
CEO Satya Nadella said AI assistants will be as ubiquitous as PCs and will help users navigate across apps, operating systems and devices.