'I'm obsessive about winning': Deutsch CEO Mike Sheldon's career advice
November 7, 2016 • 4 min read
•
•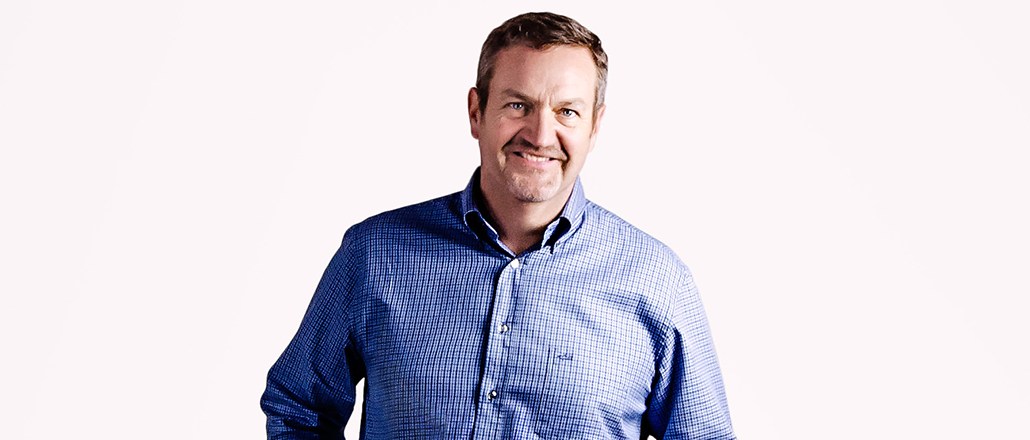 Mike Sheldon, North America CEO of Deutsch, has been at the agency for nearly 20 years, since opening the West Coast office in 1997. He didn't get here by accident: After working in the advertising department at his college newspaper at Michigan State University, he moved to Los Angeles intent on a career in the industry. Sheldon credits his success to obsession and considers it a crucial trait in the business. Here he explains to Digiday's Tanya Dua how he got his start. 
I was born in the suburbs of Detroit. My dad was a General Motors executive and a business person, and I thought that's what I should be. But I always knew I had a much more creative bent of mind. So I went to Michigan State for advertising. Oddly enough, I'm one of the 1 percent of the people that actually wanted to be in advertising. It just always had this sex appeal for me — making commercials and producing things and being in the creative side of business.
I always wanted to live in Los Angeles. I had cousins in L.A. who'd send us videos in which they'd be riding motorcycles and dune bikes, going out in the ocean, and we'd be sitting in Michigan freezing our asses off. So when I graduated school, I got a job at Y&R. They'd just picked up the Suzuki motorcycle account, and I'd been a biker my whole life, so I did advertising during the week and rode bikes over the weekend. There I was in my $30 suit, making $12,000 a year, without a care in the world. I could've died and gone to heaven.
In 1997, a friend called me and told me that Donny Deutsch was looking for someone to open an L.A. office. I told him I didn't want to work with him: He was brash and over-the-top, just not my kind of guy. But he insisted, saying that's just his public persona. I met Donny at a hotel in Beverly Hills for breakfast, and within five minutes, we knew I was going to do it. He is super down to earth, super smart, very engaging, very inspiring and has a big tolerance for taking smart risks.
I've learned salesmanship from Donny Deutsch. I've learned from my old partner, Eric Hirshberg, now the CEO of Activision, how to bring heart to a business transaction. And I learned from Chiat/Day, where I spent my formative years, passion. You have to have passion for the work to actually get it done, you have to have heart to make people want to work with you, and you have to have salesmanship to land new accounts and sell good work.
Once I decide to do something, it's the only thing I focus on — obsessively. It's mostly really good, but I also drive myself crazy. I think of nothing else, and it drives my wife crazy. I rode motorcycles for a long time, I fly airplanes, I have a boat, I play golf, I scuba dive. I'm a hobby junkie. But that's also helped me in my career.
It took us a long time to win the Taco Bell account. They told us numerous times that they were not interested in taking agencies, and I just wouldn't hear it. I'd keep going back with more ideas, more histrionics and more brand books. And finally, after loitering in their lobby, I managed to pester them into hiring us. I'm obsessive about winning, and you have to be, because it is a really competitive business.
I've had a lot of low moments. The lowest moments for me are either getting fired or not winning a piece of business. If you know the relationship is horrible or the work that you're doing is horrible, they hate you, you hate them. It's still terribly painful. We got fired by TGI Fridays years ago. We pitched Radioshack twice and lost twice. Both times, we poured everything we had into it and got beat. It's those moments where you tried your best but it doesn't work.
Advertising is like working out. It can be painful, but the more you do it, the better you feel. The only way you're going to move up in this business is by doing more than what's asked for. In the old days, you could be an asshole if you were talented, but I'm a firm believer in being nice. You don't have to be an asshole to be talented.
My philosophy is don't do what you did the last time, always change the game. No matter what we're doing, whether it's to do with creative or new business, I want to be looking at the white space and ask myself how can I do something different so that we're changing things up. There's a great quote in the movie "Moneyball," which is, "It's not enough to win the game, we have to the change the game." That is what I live by.
https://digiday.com/?p=208637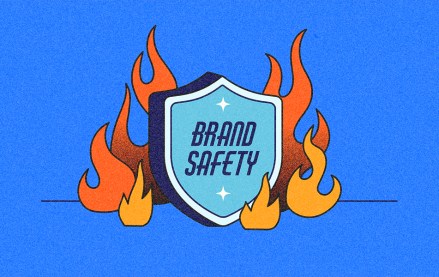 November 28, 2023 • 6 min read
"Major brands' search ads can appear on piracy, pornographic and sanctioned websites," research claims.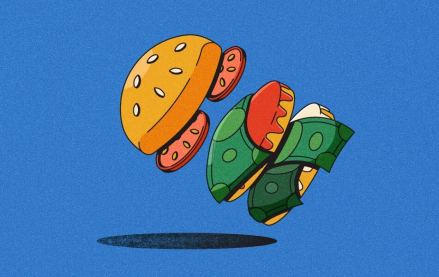 November 28, 2023 • 6 min read
As more influencers look to get into food content creation, brand opportunities are following.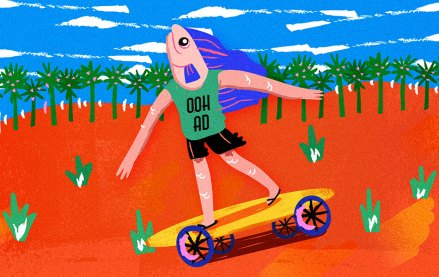 November 28, 2023 • 7 min read
As major marketers like Maybelline experiment with faux OOH, more marketers are open to the idea.