IBM: Having an in-house agency paid off for us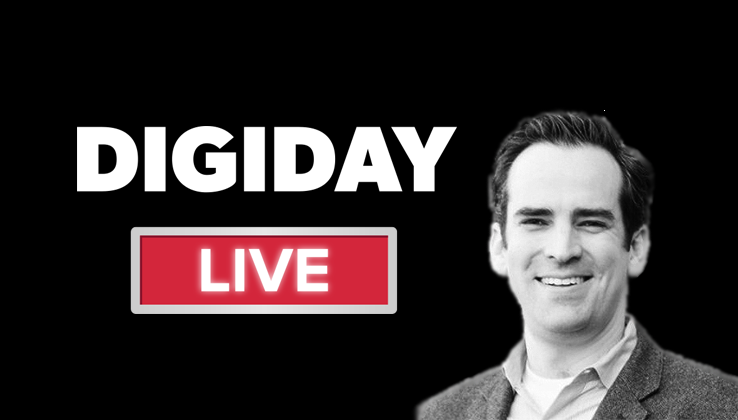 Subscribe: iTunes | Stitcher | RSS
Having an in-house agency can pay off. When IBM went in-house with its content marketing team, its senior content marketing lead Aviv Canaani said the company saved over $1 million per year.
"We were working with an ad agency. They created social images, blogs, videos, infographics and everything for us," Canaani said at the Digiday Content Marketing Summit in Vail, Colorado. "[But] it costs a lot of money. I calculated that if I hire a content strategist and designer on my team, I'll be able to save more than a million dollars per year."
Today, between choosing an ad agency or an in-house content marketing team, Canaani has a clear answer. "Screw it; just go in-house," he said. "Once you create an in-house team, you'll never look back."
Edited highlights appear below.
Going in-house did more than just save money
"Our Twitter proactive engagement went up three times. We increased traffic to our blog by 25 percent. We were able to increase the marketing sales leads by five times."
Mirror the agency model, don't reinvent it
"When I started, I hired a content strategist and a designer. But then, I hired a writer, designer, developer, videographer. Six months later, I hired an analyst. It's for an internal process. We started doing weekly reviews. Whatever worked, we just doubled down on it."
Going in-house has risks
"It was a big risk. When something fails, it's much easier to blame it on the ad agency team. But if you have an in-house newsroom team, the failure is on you. Marketers want to be told what to do. Usually, when you work with ad agencies, we're supposed to create the brief, the strategy, but usually we outsource everything and hope for the best. But it's all different if it's something you do by yourself; it's on you."
Creating real-time content is hard to do
"You can get a lot of problems with legal. One of the biggest partnerships that IBM has is with Apple. We were trying to promote the Swift programming language. We created an article on what are the similarities between the Swift programming language and Taylor Swift. Legal was all over me. But if you do it the right way, you can do some cool stuff."
In-house teams are efficient
"It's always going to be cheaper to hire people internally. When you have a newsroom team sitting in-house, you can have an idea in the morning, and by the afternoon, it's live. When you create stuff faster, you can also create more in quantity. It [gives you] creative ownership. For day-to-day stuff, why not do it yourself and have fun with it?"
Quality is a major focus
"At an ad agency, they have a lot of internal processes before they send something to the client. When you create stuff in-house, it's your idea, so you might become blind to some problems, especially with legal stuff. There's always a big risk. You always want another set of eyes."
https://digiday.com/?p=251562