TikTok tries referral rewards to drive downloads
July 9, 2019 • 4 min read
•
•
TikTok wants more users, and it's not just relying on viral sensations like "Old Town Road" to get there.
TikTok's latest growth strategy is called TikTok Rewards that lets users "redeem points for cool prizes to your favorite stores," according to the app's notification. TikTok users can collect points by inviting friends to the app through a unique invitation code.
The rewards include:
$10 Starbucks gift card for 2000 TikTok points
$15 AMC Theaters gift card for 3000 TikTok points
$5 Uber gift card for 1000 TikTok points
$10 Sephora gift card for 2000 TikTok points
$5 Domino's gift card for 1000 TikTok points
$10 Walmart gift card for 2000 TikTok points
$10 CVS gift card for 2000 TikTok points
$5 Dunkin' gift card for 1000 TikTok points
$5 Burger King gift card for 1000 TikTok points
$5 Target gift card for 1000 TikTok points
According to Apptopia, TikTok is close to 1 billion downloads globally. The app analytics company is counting all devices globally, except for Android in China, which is a gigantic market but difficult to track due to multiple Android stores. TikTok has had fairly steady growth, other than the month after Musical.ly integrated with TikTok, according to Apptopia's Adam Blacker. The app began growing significantly in December 2017. It did face a big drop in downloads in April of this year due to a temporary ban in India.
To achieve those downloads, TikTok has leaned on advertising. TikTok reportedly has spent nearly $1 billion on advertising already this year, according to The Wall Street Journal. TikTok's aggressive spending on Snapchat got the attention of the Snap team, WSJ reported. The company has advertised on Twitter and Instagram as well. TikTok also recruited campus ambassadors at college for the spring semester, Adweek reported. TikTok has hired four agencies — RPA, IPG's Initiative, Sid Lee and Channel — to lead its U.S. advertising, AdAge reported.
Referrals aren't unheard of as a growth tactic for apps. HQ trivia, for instance, gifted users an "extra life" to use during the game for each referral. Ride-hailing giant Uber still offers users $5 off a ride when they refer a friend. Chinese social shopping app Fresh Buddy also gifts users cash rewards for referrals, TechCrunch reported.  Pinduoduo, another Chinese social shopping app, reduces the price of products for users who refer friends, according to Mary Meeker's 2018 Internet Trends report.
TikTok's approach has its drawbacks. For one, it's unclear how many points a TikTok user collects if they refer someone to the app. Also, it's difficult for referring users to find the rewards page other than if it appears in their notifications tab. Most importantly, the rewards system doesn't always work, according to three TikTok users who recently tested it.
Chris Harihar, a TikTok user and partner at Crenshaw Communications, said only one person out of his 10 referrals was able to successfully unlock points for him. A friend entering his code into the Starbucks offer on the friend's app gifted him 1000 TikTok points. The referral also unlocked more ways for him to earn points, such as liking a video, publishing a video and reading the terms and conditions.
TikTok users also faced difficulties when using a similar program called TikTok Perks, which offered "loot crates" filled with prizes if a TikTok user referred someone. TikTok promoted the deal during the gaming convention E3 last month. Brandon Sears, CEO of Scarlet Social, a digital agency, said he tried to get a loot crate about a month ago but was never able to unlock it.
"I invited my friend with the link. They couldn't view it because they needed an account to view the page in the app to enter the code. So she made an account, but then the page says you can't redeem a referral if you already have an account, [and it says] to have your friend download the app and open the page, but when I log out to check, there is no button to open that page," Sears said.
Chris Higa, a verified creator on Snapchat and Instagram, said the friends he invited to TikTok also faced similar issues after they clicked his referral link.
"They ran into an issue saying they'll need to create an account to claim the rewards, so they created an account and clicked 'claim'; then, it said you're a user already and can't claim the reward. First, I thought this was a mistake and asked a few more friends that have never used the app before, and [they] ran into the same issue," Higa said.
The problems within the system are quite surprising, given how TikTok is powered by a wealthy Chinese tech company.
"TikTok has this scrappy feeling to it, so some of these infrastructure issues around certain programs are forgiven, but it's actually a multibillion dollar company," Harihar said.
TikTok did not immediately respond to a request for comment.
https://digiday.com/?p=340089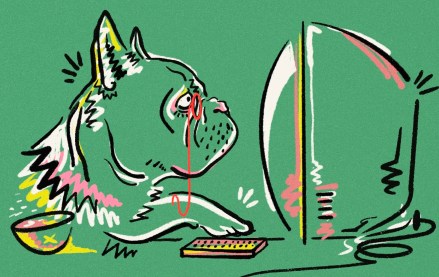 October 2, 2023 • 7 min read
•
•
When it comes to agencies, both of Meta's older sibling social media platforms may be past their primes.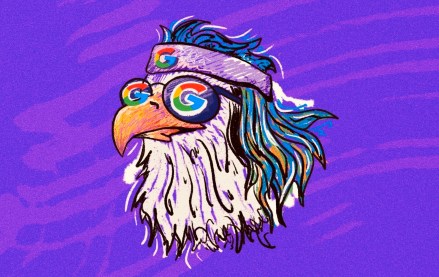 October 2, 2023 • 3 min read
•
•
The legal battle sees Apple and Google et al attempt to conceal their inner workings, developments that mirror the experience of their media customers.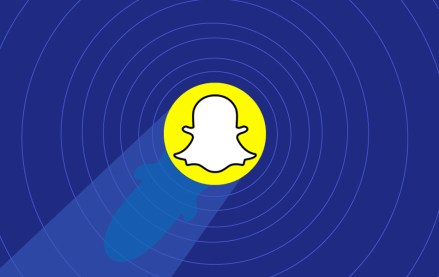 September 29, 2023 • 3 min read
•
•
"We are not diminishing the importance of AR," he said. "In fact, we are strategically reallocating resources to strengthen our endeavors in AR advertising and to elevate the fundamental AR experiences provided to Snapchat users."