Quontic Bank's metaverse outpost demonstrates the importance of brand utility in metaverse activations
May 20, 2022 • 4 min read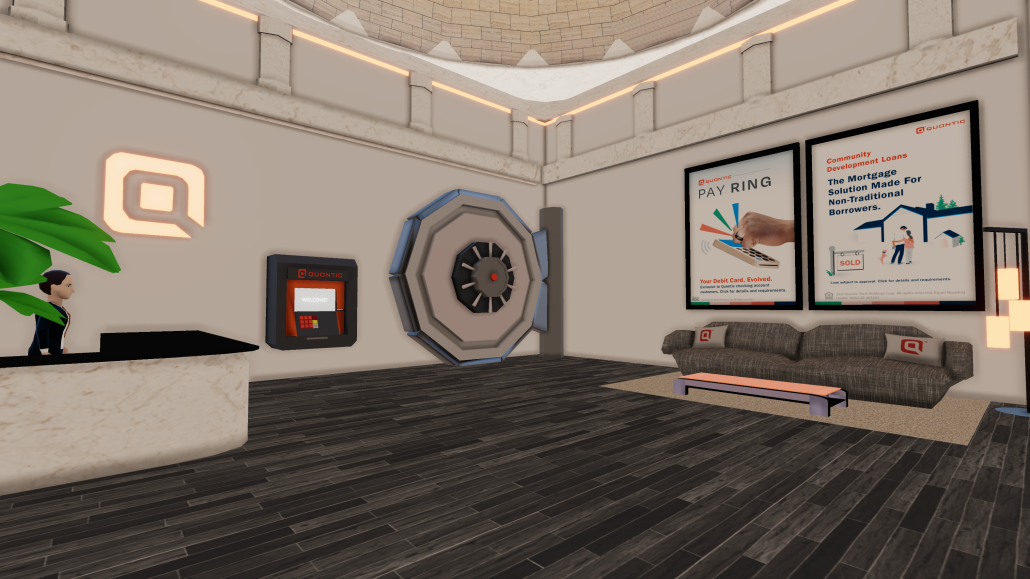 Image courtesy of Quontic Bank
Yesterday, Quontic Bank opened its first presence inside Decentraland, with plans to expand the virtual outpost into a bona fide virtual bank, replete with all of the financial services offered in physical banks. The activation demonstrates that brands have realized the importance of lasting utility in metaverse spaces — and shows the difficulties of actually attaining that utility.
The virtual bank includes a digital representation of Quontic CEO Steve Schnall, with whom users can converse, and a vault that opens up to reveal a backyard space with a DJ and limited-edition NFTs. The NFTs are the first example of utility in the space, said Quontic CMO Aaron Wollner, with holders potentially gaining access to new features and other Quontic services down the line. For the moment, however, the location is more proof-of-concept than functioning space, as it is currently impossible to actually deposit or withdraw funds in the virtual bank.
"This is the beginning, not the end," Wollner said. "The future we see is a future where a customer can come in, interact with an intelligent teller here and actually conduct business."
Wollner made sure not to refer to the location as a "branch," pointing out that the term legally implies that financial transactions are taking place inside the location — meaning Quontic would need regulatory approval to describe its Decentraland location as such. Instead, Quontic is using terms such as outpost, site, virtual presence, and even "fortress" to describe the space.
Legal concerns notwithstanding, Quontic's plans for its Decentraland location show that the bank is approaching the metaverse as a functional space for every day use, rather than an escape from reality. The company chose Decentraland for the activation because it views the platform as more practical than competitors such as The Sandbox, or other, less blockchain-focused metaverse platforms. "Decentraland is, we think, where there's critical mass and real momentum to pull people in," Wollner said. "Decentraland very much still feels like a video game, but we saw it as the best bet."
The relatively down-to-earth ethos of Decentraland could make the platform a better fit for metaversal banking than the candy-colored experiences in Fortnite or Roblox.
"Decentraland feels like Second Life," said Simone Berry, co-founder of People of Crypto Labs, a web3 innovation hub that designs its experiences inside The Sandbox. "Here's my house; here's where I hang out; here's where I socialize; here's a bank."
The blockchain focus of Decentraland is another aspect that makes the platform a good fit for Quontic, which was the first FDIC-insured U.S. financial institution to introduce a Bitcoin Rewards debit card in 2020.
Quontic's longstanding connection to blockchain tech and decentralized finance gives it credibility as a bank operating in the metaverse. "There's a huge amount of potential for them to do things like financial education in that space, and look at how they can provide learning and resources to help the next generation become more financially literate," said Tom Head, a web3 expert and CEO of crypto research firm Crypto Comparative Linguistics. "Though I sort of laughed a little bit at the fact that they were going to have a DJ area out back — in reality, are you going to go to a bank to hang out with your mates in the metaverse?"
The DJ booth behind Quontic's Decentraland outpost may have been a source of chuckles for Head — but as more brands begin to offer functional virtual spaces and services, it is not far-fetched that Decentraland users will become more comfortable hanging out inside metaversal banks and other "practical" locations. In the physical world, banks typically don't allow dance parties, so there's no reason to socialize inside them. But Quontic's inclusion of a DJ booth and NFT drop shows that it is viewing its metaverse outpost as both a functional space and a place for the Quontic community — whatever that might be — to congregate. "It's a concentric-circle approach, and the first inner circle is our customers," Wollner said.
In time, users in the metaverse might not bat an eye at the inclusion of more social, community-based features inside practical locations such as banks. "If you spend six hours in a virtual world, it becomes your new reality," said Marcel Hollerbach, chief innovation officer of the commerce software company Productsup, "so perceptions will change as metaverse usage grows."
https://digiday.com/?p=448751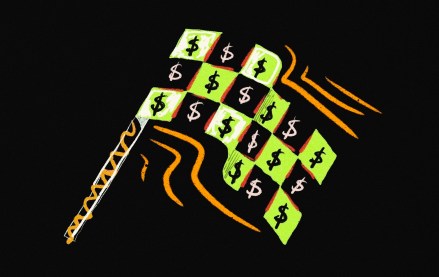 September 26, 2023 • 3 min read
With three Grand Prix races in the U.S. this year – Miami this past May, Austin in October and Las Vegas in November – the interest from U.S. marketers in Formula One has increased this year, according to agency executives, who say they expect that growth to continue next year.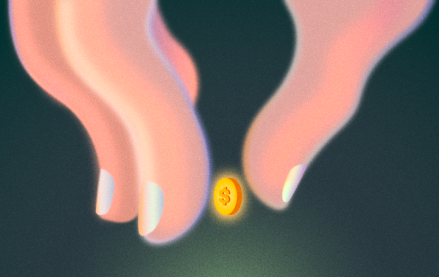 September 26, 2023 • 6 min read
A Digiday+ Research survey found that brands and retailers report using Facebook less over the last few years, all while the platform's value to their revenues and brands has increased.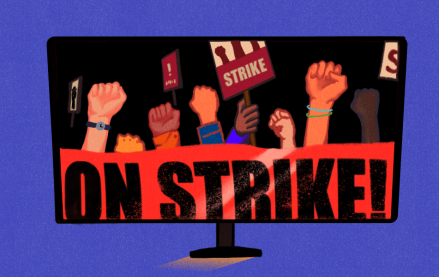 September 26, 2023 • 5 min read
The timeline for a return to business as usual – whatever that may mean now – is yet to be determined.