Pinterest's quiet battle for ad dollars is getting louder
March 16, 2023 • 5 min read
•
•
Ivy Liu
For years, Pinterest has tried to fashion itself as a safe haven for people looking to escape the bombast of social media.
With posts that let users "pin" everything from quick dinner ideas to home decor, Pinterest hoped advertisers would also see it as a safe place for their dollars. Some did, many others didn't. Still, Pinterest persisted with the plan. And there are some early signs that its persistence is starting to pay off.
Advertisers are spending more on the platform, according to four media buyers Digiday spoke to. Granted, the levels of spending are nowhere near what's being spent on the largest social networks and online video platforms, but it's clear Pinterest has momentum in the wider ad slowdown. Last year, Pinterest increased its revenue by 11.9% to $2.6 billion, whereas Meta's (albeit much larger) revenue contracted 1%.
"This is a more finger in the wind estimate but for us and our social roster, it's probably somewhere between 40% to 60% [of clients are on Pinterest]. Maybe half on average, but again, I'm estimating here and it's not exact," said Avi Ben-Zvi, vp of paid social at Tinuiti, who was talking about the agency's total number of clients on the social network.
Bringing agencies on board
That assessment suggests there's meat on the bone of the recent deal Pinterest struck with Dentsu which could help sweeten the appeal to advertisers.
Under the agreement (financial details of which were not made available), selected Dentsu clients will be provided tailored growth plans, including a bespoke educational program, with access to Dentsu's Performance Academy as well as Pinterest's Training Academy, which are essentially training programe for marketers.
In addition, clients that are part of this so-called Nexus partnership will also have access to Dentsu's proprietary Effective Attention tool, powered by Lumen. The technology aims to identify not only what an individual has been exposed to, but also measure how aware they are of that content by the time they reach the purchase stage, said Chris Howard, managing director, performance at Dentsu.
While Nexus is still an alpha, Howard noted that the social network should be rolling the program out to a broader set of partners. As it stands, there's no timeline or plans to ramp up these partnerships, according to Pinterest.
We regularly hear that when people take a social media detox, they keep Pinterest on.
"Part of the Nexus education stream is about educating our clients on changes in the broader social landscape," he said. "There is a benefit to everyone within this industry, of our clients being really up to speed on what's the latest and greatest that's going on across the whole of the digital media landscape and being able to make the most out of that."
While Pinterest is not at the "going steady" stage of its relationship with advertisers, the courtship is well and truly underway. The way marketers talk about the social network is a testament to that.
"There's no space on the platform for anyone to take people down or to take people out," said Carli Gooch, the agency lead at Pinterest in the U.K. "We regularly hear that when people take a social media detox, they keep Pinterest on."
The view speaks to a wider shift in the social media landscape — one that's seen platforms that prioritized communication and messaging and highlights images, short clips and live streaming. It's in this new paradigm that Pinterest wants to try to breathe new life into the narrative that it's one of the few sunny corners of the internet. It's a debatable premise given the platform's attempts to combat the spread of political information. That said, those problems pale in significance to what's happening at many of its counterparts. It isn't caught up in geo-policial tensions. Nor does it have the same existential issues hovering over its ads business that Google and Meta do. It's things like this that chime with marketers.
What do advertisers want?
"Pinterest is focusing its efforts on being a force for positivity in an increasingly negative social media landscape," said Beth Carroll, head of social at Iris. "Its latest research focused on how to create a more positive space online with some help from Pinterest. This approach is definitely working, [with the platform] recently hitting the 450 million active user mark."
Comments like this will be music to the ears of Pinterest execs. It shows that marketers are starting to make sense of the social network — at least so far as how it might fit in their media plans. Unlike other platforms, Pinterest's role is amorphous. It's a discovery platform that's closer to search than social. As a result, marketers haven't always been clear where it should sit in a media plan. It's neither one thing or the other.
None of this is to say Pinterest is in a purple patch. On the contrary, there are still many barriers between the social network and advertisers. Namely measurement. Yes, that's more of a platform problem across the board, rather than a Pinterest one. But if Pinterest could crack the perennial challenge of helping advertisers more accurately tie performance to their media activations then it would go some way to making marketers more open to spending their money there. It's why Pinterest has moved so aggressively into shoppable content. And spent big on erecting a data clean room with LiveRamp as a way to drive incremental sales from the platform.
So far Pinterest hasn't quite stuck the landing. Charting a path to purchase is a tricky business, more difficult still on a platform like Pinterest. People often go to the platform very early on in the purchase cycle, like when they're planning for a wedding, for example. But trying to measure that actual purchase has been a bit of a challenge for marketers because of the longer consideration cycle alongside some technical issues like product tagging.
As Ben-Zvi explained: "A big gripe that users have had about Pinterest for a while was seeing a picture of a product that they really liked but had no idea of knowing what the product is or where they can buy it."
Pinterest believes these challenges are not insurmountable. Take its hire of Bill Ready, who previously oversaw commerce at Google, last summer. He has since embarked on an ambitious (albeit expensive) turnaround plan that spans paying publishers as well as creators to produce content for the social network.
https://digiday.com/?p=495610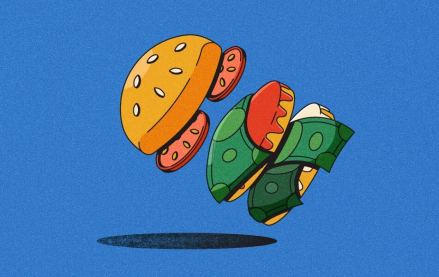 November 28, 2023 • 6 min read
As more influencers look to get into food content creation, brand opportunities are following.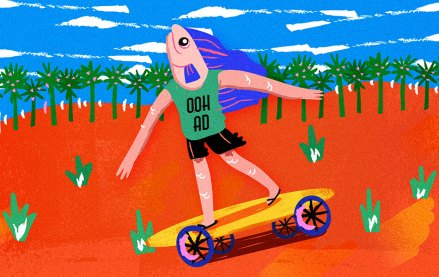 November 28, 2023 • 7 min read
As major marketers like Maybelline experiment with faux OOH, more marketers are open to the idea.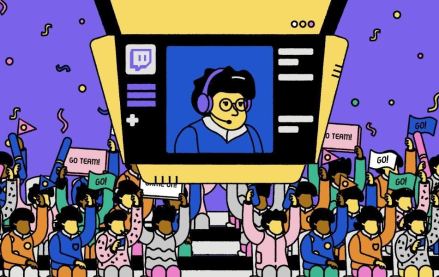 November 28, 2023 • 4 min read
The love affair between Alienware and Team Liquid does not mean that every esports organization is suddenly going to be all-in on wooing the endemic brands they once spurned in 2024. These days, esports organizations' varying level of interest in endemics is a matter of their broader brand identities — which are rapidly diverging.