How Mediaocean retrained receptionists and other underused employees to take on new roles
April 21, 2020 • 5 min read
•
•
Ivy Liu
When Mediaocean transitioned to having its employees work from home on March 16, Brandon Stewart was among those who could not actually do his work at home. He didn't even have a company computer to take home. As the receptionist at the ad tech company's New York City headquarters, Stewart had never needed to take his work home with him. "My role is really in the office," he said. Out of the office, Stewart was left to wonder whether he would soon be out of a job, like his roommates who worked at restaurants and had already joined the millions of Americans who have lost their jobs because they can not do those jobs remotely.
Fortunately for Stewart, he was not the only one trying to figure out what the quarantine would mean for his job. So was Mediaocean CEO Bill Wise. He asked the company's chief of staff Jessica Ramirez and Stephanie Dorman, evp of its planning and analytics platform Lumina and customer experience, to draft a list of who of Mediaocean's nearly 1,000 employees had their job functions either eliminated or severely curtailed by the transition to remote work or the hiring freeze that the company had instituted. The pair returned a list of 23 employees.
Mediaocean did not furlough or lay off those 23 employees, whose roles ranged from reception and office management to human resources and recruiting. Instead on March 26, the company decided to retrain them to serve in different roles and began that training process a day later.
The decision was not an easy one. In an economic downturn, companies are pressed to cut costs, and while Mediaocean operates a software-as-a-service business that delivers recurring revenue, "it's not like Mediaocean will not be impacted," said Wise, who noted that the company's revenue has dropped in the past month. However, he believed that demonstrating the company's commitment to exhausting its options before implementing any furloughs or layoffs will provide enough long-term benefits to offset any short-term financial hit.
"The underlying motivation here was to ensure that every single Mediaocean employee will stay employed," Wise said.
Besides, Mediaocean needed the extra help. After the advertiser and agency clients that use its software began working from home, the company saw a fivefold increase in technical support tickets, Dorman said. Additionally, the company needed to convert its in-person training programs to be conducted remotely.
Before employees like Stewart could assist, they would need to be trained in those areas of the business. That was a cause for concern among some executives on Mediaocean's leadership team, who were excited for the extra help but wary of the time and effort required for training, especially if the company were able to return to the office in a matter of weeks. Wise understood the concern, but he also saw the upside. Not only was there employee morale to consider, but having employees like Stewart trained in other areas of the business could be useful if the company ever experienced a staff shortage.
Still, there was the matter of identifying roles for the 23 employees and training them for those roles.
First, the company worked with the affected employees to identify their skill sets and interests. It also worked with the managers that would be taking on the affected employees to identify the appropriate roles to which to match the employees. Stewart, for example, was tapped to work as a customer experience and support specialist as well as to serve as Dorman's assistant. The pairing process went smoothly for the most part. One employee did complain after moving to a new role and is no longer with Mediaocean, reinforcing to the company the importance of getting employees to understand and embrace the process, Dorman said.
In some cases, employees were put in task-based roles, like cleaning up the company's distribution lists, that did not require any training. However, others required the involvement of other Mediaocean employees. 
In Stewart's case, the company paired him with two training coordinators to teach him what he needed to know about the company's training coordination work. The training process was fairly straightforward for Stewart, he said. Tasks like scheduling webinar and training sessions were similar to the work he did in reception, and the company also provided him with tutorials to help answer customer support questions.
Some areas of customer support can require months of training before an employee can work independently, said Dorman. So rather than train the employees to become subject-matter experts, the company identified "triage-level" tasks that a person could be quickly trained to handle. For example, the company received a number of customer support requests involving VPN issues.
"We were able to arm somebody with a script and an FAQ that they could at least get the [technical support] ticket started with. Then if that didn't work and there were more questions, we could then pass that on to our technical support team," Dorman said.
Having completed the training for the affected employees by April 3, their assistance has helped Mediaocean to manage its business. The company has been able to field the influx of customer support requests, and the subject-matter experts on its support team have been freed up to concentrate on bigger issues that clients are contending with. But more importantly to Wise, Dorman and Ramirez, it has helped to calm the nerves of its broader employee base who have observed how the advertising industry has struggled over the past month.
"I received direct feedback from multiple people who were very comforted by this effort because they felt that this was a direct reflection on Mediaocean's desire to keep everybody employed during this time," said Dorman.
https://digiday.com/?p=364771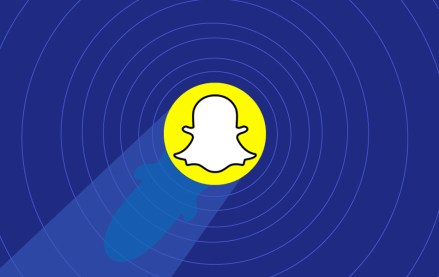 September 29, 2023 • 3 min read
•
•
"We are not diminishing the importance of AR," he said. "In fact, we are strategically reallocating resources to strengthen our endeavors in AR advertising and to elevate the fundamental AR experiences provided to Snapchat users."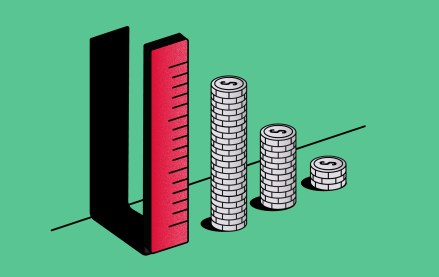 September 29, 2023 • 4 min read
•
•
In Q4 of this year, Activision Blizzard Media is launching in beta a new measurement tool dubbed the Attention Measurement Scorecard. The goal: to raise brands' and marketers' confidence in in-game advertising.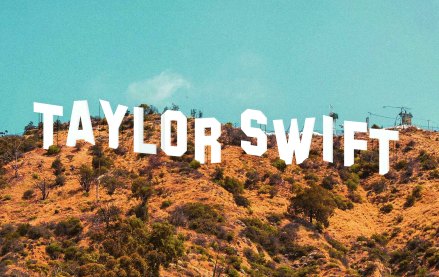 September 29, 2023 • 4 min read
•
•
The concert film will likely help build on cinema advertising's momentum after Barbenheimer.