How esports companies are keeping fans engaged with adaptive, overlaid ads
August 25, 2021 • 4 min read
Ivy Liu
Esports companies are investing in adaptive, overlaid advertising services in order to introduce livestream viewers to their brand partners without losing the engagement and interest of their fans.
Pre-roll and mid-roll ads are a universal aspect of the Twitch viewing experience. Users will often navigate to a Twitch stream only to watch a snippet of video before being thrust into a 15-second pre-roll. Though streamers try to run mid-roll ads during bathroom breaks or lulls between exciting moments, they can interfere with viewers' ability to fully immerse themselves in content. Even ad blockers are only partially effective against such ads: the most popular options simply replace one's Twitch feed with a blank and muted screen during pre- or mid-roll ad breaks.
During his time as CRO at esports organization Gen.G, Jordan Sherman experienced the frustration of pre-and mid-roll ads firsthand. "Gaming is kind of long," Sherman said. "There are no natural breaks, there's no halftime. So when you're streaming something and there's a commercial, at times it can be a bit of a frustrating experience."
To reduce this frustration, Sherman — now the president and CCO of Immortals Gaming Club — partnered with Transmit, a picture-in-picture ad tech service, to broadcast a college esports event sponsored by Conoco. Transmit's picture-in-picture services allowed Gen.G to broadcast the entire two-day "rivalry event" without ever cutting away to mid-rolls, and viewers were unfazed by the occasional presence of Conoco ads in a box on the side.
Indeed, the idea that esports fans are wary of brand involvement is not quite true. If brands can be smoothly integrated into the viewing experience, viewers will instead perceive them as an affirmation of the legitimacy of the event or esport they are watching. "It was a bit of a myth to say that the gaming sector was against brands," said Adam Harris, head of Twitch's brand partnership studio. "They were always welcome because they're seen as validation."
Impressed by viewers' engagement with the Conoco activation, Sherman is in the process of applying Transmit's services to Immortals' video and streaming content. "When you do things like picture-in-picture and you activate within a game like Minecraft, people react really well to it," Sherman said. "If we just ran pre-rolls and put a brand name on it, it would have been cool, but it wouldn't have really done anything."
Transmit's services involve more than simply plopping an ad into a picture-in-picture video player. "We know exactly what's happening on screen at any given moment, and we are able to find the optimal moment to fire an ad," said Transmit COO Ricardo Bueso. For esports broadcasts, Transmit will flag certain "key moments" — think team fights in League of Legends or goals in Rocket League — and run relevant ads alongside them.
Transmit isn't the only company offering adaptive and overlaid advertising services to esports companies. Video ad tech company CatapultX has partnered with esports leagues and broadcasters such as ESL and ESTV to integrate what it calls "on-stream" ads into their content. Like Transmit's picture-in-picture services, CatapultX uses artificial intelligence to monitor the sights and sounds of video content and plug in relevant ads at relevant times; unlike Transmit, CatapultX overlays static graphics or banner ads that are arguably less intrusive than picture-in-picture video. "If they mention the word Pepsi, you can trigger a Pepsi ad," said CatapultX CEO Zack Rosenberg. "Therefore, not only is the management out of their hands, but it's a trackable impression, delivered when it was supposed to be and in the format it is supposed to be. You kind of bring the whole ecosystem together."
There are significant differences between the picture-in-picture video used by Transmit and the static overlays offered by CatapultX, but both services allow broadcasters to incorporate advertisements into their streams without interfering with the high-octane gameplay that esports fans crave. Their successful partnerships with prominent esports companies such as Gen.G and ESL show that the esports audience is primed and ready to move from pre-rolls and mid-rolls into this more seamless ad experience.
"Taking something that's being done or said within the game and tying it to what the ad is — that is really exciting," Sherman said. "Because all of a sudden, you're kind of creating this experience, and it feels like it's within the game itself."
https://digiday.com/?p=423850
September 25, 2023 • 5 min read
As esports winter sets in, the companies that are best insulated from the cold are the ones that designed their balance sheets for a years-long march to profitability — not the massive and rapid returns promised by some esports companies during the industry's initial wave of growth.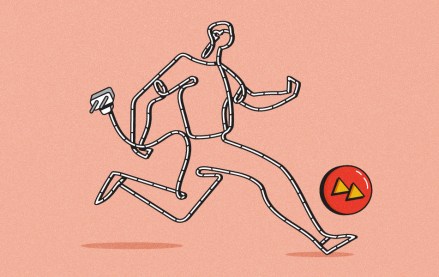 September 22, 2023 • 4 min read
Women's sports are having a moment. Brands, media companies and agencies are looking to get in on the action.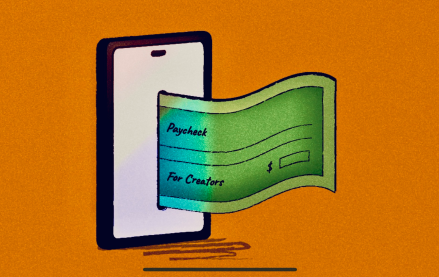 September 22, 2023 • 6 min read
The Hollywood strikes were supposed to be a game changer for many of them, but the situation hasn't quite lived up to the hype.