How (and why) agencies are adapting to stay relevant in the metaverse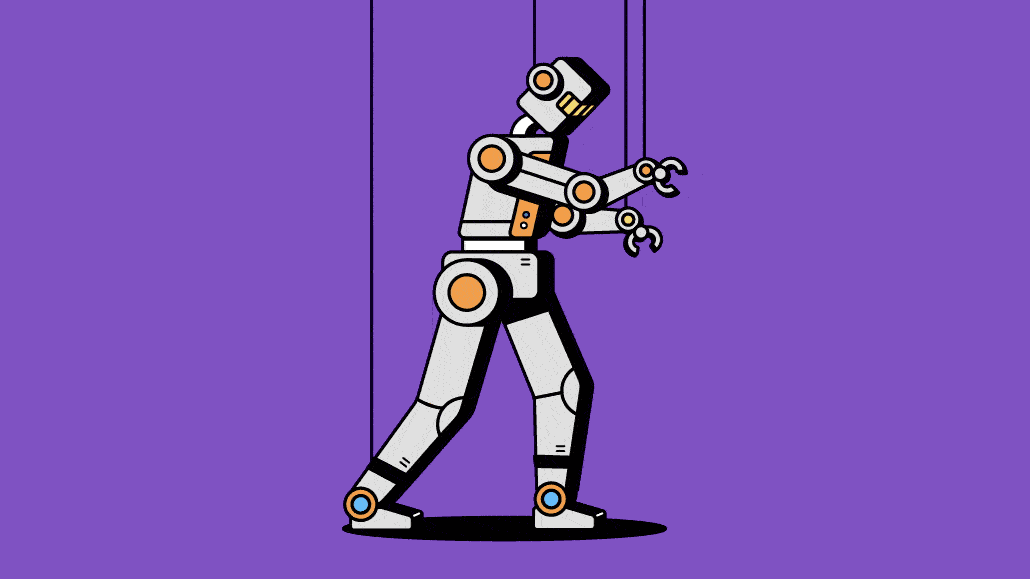 Ivy Liu
As brands speed up their metaverse activity in 2022, agencies are adjusting their game plans to stay relevant in the virtual world to come.
These days, proto-metaverse platforms like Roblox and Fortnite are chock-full of virtual activations by brands such as AT&T and Ralph Lauren. These branded spaces are often designed by in-game developer studios, most of whom began as casual players. "At first, we would hear from [Fortnite developer] Epic Games, and they would put us in touch with different brands," said Michael Herriger, CEO of Fortnite studio Atlas Creative, whose clients include LG, Alienware and the NBA. "Our business model now is kind of broken up into the two different deals we get — an Epic Games brand deal, and then a third-party deal."
These in-game studios essentially act as metaversal agencies, designing and implementing brands' virtual activations much as a traditional agency would in a physical space. This doesn't mean traditional agencies have been made obsolete by the metaverse — Atlas Creative's LG activation was designed by the electronics company's in-house agency, for example — but activations such as NASCAR's recent foray into Roblox have been designed and implemented entirely by developers, without agencies' help. NASCAR provided the intellectual property and visual assets, and the developer studio Badimo implemented them into its Roblox game, Jailbreak, and that was it — no need for an agency to get involved.
The emergence of these in-game studios, and their ensuing brand partnerships, has created competition for traditional agencies. "I don't think agencies can ignore this new space," said Charles Hambro, CEO of esports and gaming consultancy and data platform GEEIQ. "You know, we went from print advertising in the 90s, and then suddenly social media came up, and everyone went, 'oh my god, we need a social media strategy.' A lot of the brands and agencies that I speak with, they refer back to that and say this feels like when we went from print to social media. Suddenly, we had to learn this whole new world."
To get more comfortable in this new environment, some agencies are getting involved in experimental projects to stake their claim to the metaverse. Companies such as agency holding group S4 Capital have held board meetings in Horizon Workrooms; in December, Mediahub moved into the metaverse by establishing both a virtual office in the metaverse platform Decentraland and a dedicated channel on the messaging service Discord.
"Our use of Decentraland is less of an attempt at mirroring an office space; it's more that we have this starting point with one of the major platforms," said Simeon Edmunds, svp and creative director at Mediahub. "More than being a proxy office, it's a starting point for conversations with clients. Any conversation about the metaverse can go in any number of directions — it's much easier to say, 'hey, if you click on this link, you can drop in and W-A-S-D yourself around.'"
Initiatives such as Mediahub's virtual office are more of a toe-dipping than a leap of faith into the metaverse. Some agencies are investing in more practical metaverse knowledge as well. In December, dentsu agency Isobar Italy designed its own industry-inspired Roblox game, Pitch Blitz, to demonstrate its in-house metaverse design capabilities. "We used the Roblox editor," said Isobar CEO Massimiliano Chiesa. "But since we have 3D guys, that let us improve the editor, in terms of polygons and all that stuff."
Once brands become more comfortable operating in the metaverse, some observers anticipate that traditional agencies and the newly formed in-metaverse developer firms will reach an equilibrium that allows both types of businesses to benefit from the rise of virtual space. "Both media and creative [agencies] say they do everything," said Matt Maher, whose creative agency M7 Innovations is focused on future technologies such as VR and AR. "The reality is, it's not real because a creative agency just can't take the overhead of 25 visual effects artists just because one client might want to move into 3D modeling."
Indeed, as the metaverse takes shape, traditional agencies are unlikely to succeed by muscling out the in-game developers that have organically arisen in the space. Instead, Edmunds said, metaverse-minded agencies should simply continue to do what they do best: connect brands with creators and their audiences. Though studios such as Atlas Creative are beginning to forge their own relationships with brands, agencies have long-standing brand relationships and can help brands with cross-platform campaigns, not just platform-specific activations. "Those developers — the thing that they don't have, that we as an agency do, is the long-term relationship, not just with the clients, but with that brand, and understanding what makes strategic sense for them," Edmunds said. "So, yes, from a pure production standpoint, you can have anybody build anything. But having somebody who's been through three years of presenting things and knows how all the key stakeholders are going to respond to something — that is a level of knowledge that still needs to be in place."
Whether we end up calling it the metaverse or not, it's clear that consumers and the brands that serve them are increasingly spending their time (and money) inside virtual space. Agencies that missed the boat on past innovations, such as social media and gaming, will look to assert their authority in the metaverse during these early days. "If you want to be relevant, if you want to be part of this change, you need to do this," said Fikret Fetahovic, CPO of the Publicis Groupe agency Boomerang. "For agencies to survive in the future, it is essential to be able to adapt; it should be in the DNA of a modern agency."