How a Black, female-founded agency is creating space for more than straight, white men
January 7, 2022 • 4 min read
Conversations around diversity, equity and inclusion have simmered down since reaching a fever pitch back in the summer of 2020. Since then, companies and brands have been quietly working to collaborate with Black and other agencies owned by marginalized communities to make good on promises made during that time.
One creative agency, Adolescent Content, a Black- and female-founded Gen Z media company, says it has been at the receiving end of that work. And while not with the same fervor that was felt after the murder of George Floyd and resulting global protests, there has been change, according to the agency's co-founder and CCO, Ramaa Mosley.
When the business launched back in 2013 with young people of color at the helm, "everyone thought we were nuts," Mosley said. Now, companies are approaching Adolescent Content to access the team's network of more than 4,000 creatives, 80% of which are female-identifying, people of color, LGBTQ+, Mosley said. Last year, companies like Tinder, Walmart and Snapchat worked with Adolescent Content.
Digiday caught up with Mosley to talk about what the next wave of change looks like and where the next generation fits into the conversation.
This interview has been edited lightly for clarity.
What's the importance of a Black- and female-founded Gen Z company like Adolescent Content in this industry?
Economically, as well as racially, we've focused on primarily women of color and people who are part of the LGBTQ+ community. Very quickly, what we realized was that it had to go beyond an older white man coming up with the concept and a younger person of color directing the piece. Over the years, what we've done is created space. We're really here to create space.
How did the summer of 2020 impact your business and what does that look like now?
There was a huge shift. When we launched, everyone thought we were nuts. They would say, "You're so niche" or, "You have too many Black directors on your roster," which was super offensive. It was a hard thing to get people to understand not only the idea of a young person but young people of color. For the six years of business, we were constantly running up against this bias. We didn't shift our business at all as far as what our focus was.
The other thing that happened with George Floyd's murder and this terrible beginning of the reckoning, suddenly people started looking around, like, "Oh shit. We actually have to listen." It finally raised into the consciousness of brands, ad agencies and people did start to look to us. I can't tell you how many other agencies are female [and] Black-owned. Suddenly we were getting calls and opportunities to step into the room. But it's still at the very beginning. I can't say our lives have changed, people are coming in and throwing down money. It's still a little bit of the lip service and "We want to do this," but then they still go back to working with the same groups.
With that being said, has the industry's efforts really made a difference?
It is an opening. I do see it shifting. And for the first time, I see the horizon, the opportunity and incredible value proposition that we've created is that the door has opened, or we kicked down the door, and are able to walk through. No longer are they looking at us so confused when we say there's a fundamental need to hear stories from a variety of points of view. You can no longer keep telling the same story about the white boy or white girl whose heart was broken. Now, we want to hear different stories of are what makes the fabric of our society and our history, really. It happens to be these diverse stories told by diverse people.
So, where do we go from here?
We have to get beyond this concept that people are doing us a favor by working with us and get to the idea that this is a huge value. What they're getting from these diverse storytellers is not charity. You're not doing them a favor, they're doing you a favor. What we know is people of color lead all things. They lead culture, great ideas and art. A key part of our business still is to continue that education and continue proving ourselves.
I'm like a gardener planting seeds and I believe those seeds are going to grow. I believe the pain is temporary—the pain of trying to communicate our value, which is rough because people sometimes don't get it. But pain is temporary and the future we're headed toward is one in which people get the incredible value that we have here.
https://digiday.com/?p=436354
September 25, 2023 • 5 min read
As esports winter sets in, the companies that are best insulated from the cold are the ones that designed their balance sheets for a years-long march to profitability — not the massive and rapid returns promised by some esports companies during the industry's initial wave of growth.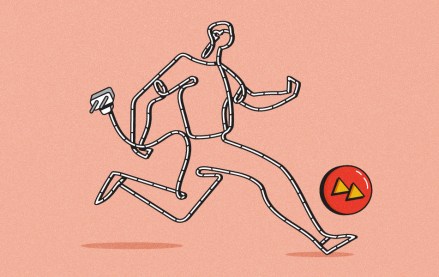 September 22, 2023 • 4 min read
Women's sports are having a moment. Brands, media companies and agencies are looking to get in on the action.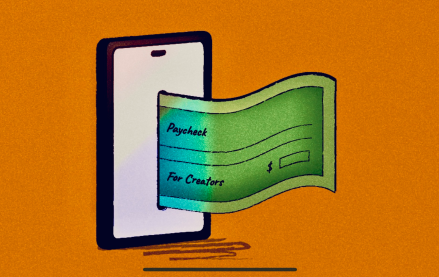 September 22, 2023 • 6 min read
The Hollywood strikes were supposed to be a game changer for many of them, but the situation hasn't quite lived up to the hype.