What the holiday shopping season will look like for mobile consumers
November 25, 2015 • 5 min read
The road to a Black Friday deal or a holiday shopping haul has gone mobile, and brands are scrambling to perfect their smartphone experiences as the season begins.
Mobile websites, apps, social media functions and more will follow consumers from inspiration to point of purchase. For retailers, the biggest hope is that their own mobile experiences will be enough to command attention, so shoppers don't seek out competitors' products.
"We're living in the mobile world now," said Mark Ballard, head of research at marketing agency Merkle. "It's been a long time coming, but mobile is actually making up a majority of retail traffic. That's a big deal as we get into this weekend."
Here's a look at how retailers are hoping to win big with mobile shoppers at different points along the path to purchase.
Research and inspiration
Retailers are looking to social media to jumpstart holiday shopping. Target has boosted its social ad spend this season by 30 percent, and the retailer is looking to both drive purchases and attention to its retail app. Target's using branded filters on Snapchat, Marquee ad placements on Instagram, and app-install ads and carousel ads on Facebook.
At J.Crew, its Facebook and Instagram pages have become home to the platforms' Shop Now ads, which can turn the retailer's suggested gifts — like Jimmy Fallon's pocket square iPhone case — into buyable ads.
Facebook's Canvas mobile ads, which can drive in-app purchases thanks to few clicks and a fast load times, are being tested by Macy's and Target to promote products and mobile purchases.
Still, it's more research than conversion taking place on mobile. IBM data found that this holiday season, mobile sales will creep up to 36 percent, up from 34 percent in 2014, and that for the first time, mobile traffic will surpass desktop traffic between Thanksgiving and Cyber Monday. Mobile traffic will account for 56.9 percent of digital traffic, an increase of 17 percent over last year.
Wish lists and product searches
Since customers are seeking out information and finding products on their phones more than buying, retailers have rolled out functions to keep those products at at the top of customers' mind.
At Walmart, wish lists created in its mobile app feature saw a 50 percent jump over last year as consumers go to their phones and save items they browse for later. The weekend of Friday, November 13, a day after Walmart's Black Friday deals ad came out, the wish list creations saw a jump of 15 percent. Walmart is also projecting that this year, mobile will account for 75 percent of its online holiday traffic, and is hoping to see 210 million visits to its mobile app throughout the holiday season.
Target — which is projecting that 70 percent of its online traffic will stem from mobile this season — also offers a wish list function, along with Toys "R" Us.
"The best retailers are the ones that allow people to go online or on their phones, find products and inspiration, and save those in one place on their phones," said Rob Murphy, vp of marketing at beacon network Swirl. "When you have a set group of purchases in front of you, your mind is less likely to wander to another retailer."
Product recognition technology is another way to keep customers focused, as they enable customers to find what items they're wishing for on the fly. At Neiman Marcus and JCPenney, in-app tools let you snap a photo of a purse, pair of shoes or other coveted product. The tool will then spit back the most similar — or sometimes, spot on — items that they carry.
In-store features
Department stores and big-box retailers like Macy's, Target and Best Buy are all using their mobile apps to help customers navigate important sales this season. Actual store layout maps are being offered by Macy's and Target, and stores like Lord & Taylor are using push notifications to ping RetailMeNot coupons to users' phones when they pass by products.
However, according to a Deloitte study, customers aren't yet vying for self-help mobile technologies. When asked to select which ones they wanted to use, the top two were price checker (57 percent) and self-checkout lanes (41 percent). Twenty-one percent said none.
Swirl's Murphy said that one of the more powerful uses of in-store mobile this season will be not in the hands of the customers, but rather, the store associates.
"Making sure the sales clerk knows how to understand mobile user information, and how to promote the company's cross-channel capabilities, is key," said Murphy. "They should be the ones telling you all about what the retailer is offering, whether it's mobile apps or buy in-store, ship to home."
Ulta Beauty is equipping its associates with consumer data via smartphones, so they can point customers who check out with their Ulta cards to products they'd like. Best Buy has enabled a way for shoppers to connect with clerks via text on their smart phones, while Staples is testing an app that lets clerks send price comparisons to customers.
As mobile becomes a growing battlefield for retailers to compete against each other, there's always bribery. Macy's mobile app is offering Walk In and Win, a chance for customers to win money every day they shop in a store.
https://digiday.com/?p=148553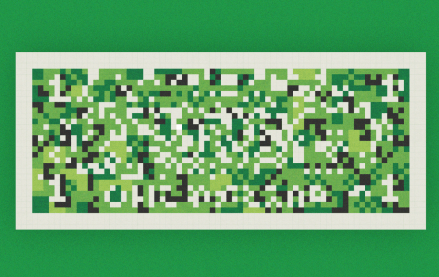 September 21, 2023 • 3 min read
Ducati has legitimate reasons to investigate Web3 tech as a marketing tool. Building a community of Ducati enthusiasts, or "Ducatisti," has been a core element of the brand's marketing for decades.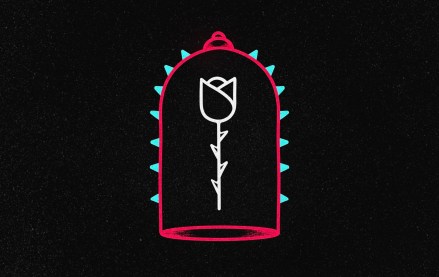 September 21, 2023 • 5 min read
In this edition of the weekly Digiday+ Research Briefing, we share focal points from Digiday's recently released reports on agency and brand confidence in TikTok, and on how publishers are making Instagram work for them.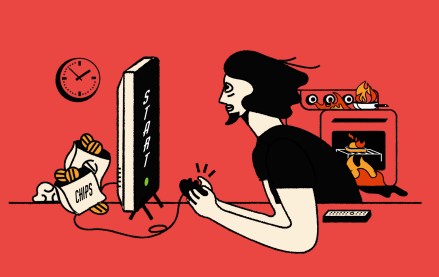 September 21, 2023 • 4 min read
While this is the first gaming related livestream Fandom has done with Instagram, it's part of a bigger push to celebrate and embrace the vast gaming community among the Gen Z demographic thriving on Instagram's platform.