Herman Miller Shows How Designers Think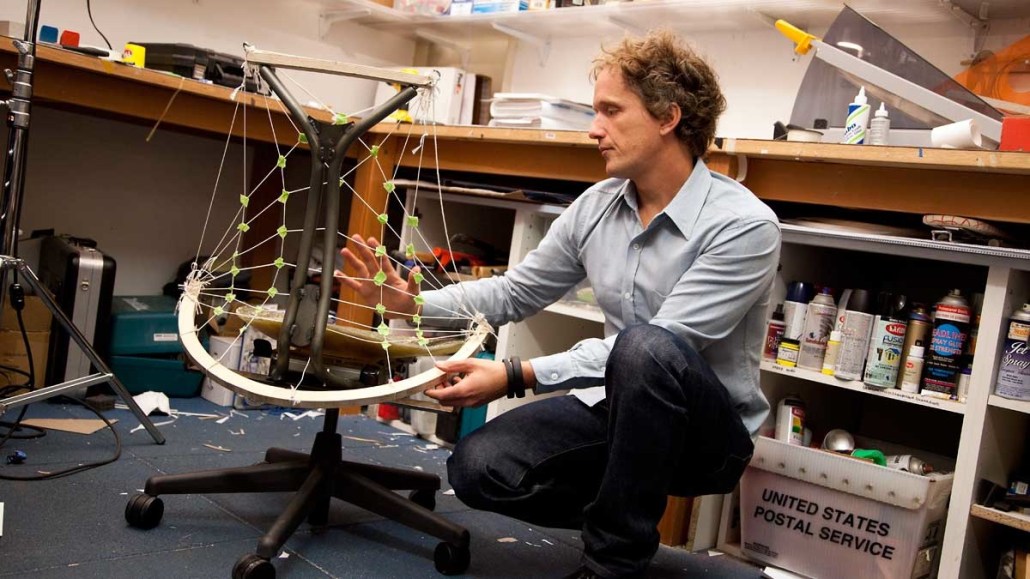 Once designers or artists become well known, we tend to associate them with the one thing that made them famous — the iconic print or innovative chair design — and we often forget the rest. But storied furniture manufacturing company Herman Miller, which has produced iconic designs like the Noguchi table and the Eames lounge chair, wants to give you a bigger-picture look into who their designers are and what makes them tick with its new Web videos series and website "Why Design."
Behind the campaign is Los Angeles-based Web design agency Hello Design. The main question that Hello Design wanted Herman Miller designers to answer was "What are you passionate about?" This question was the guiding principle for each of the eight designer profile videos in the series.
"We wanted to ask them questions that made their eyes light up," explained David Lai, CEO at Hello Design. According to Lai, there was no script. "It was really conversational and organic." A group of five from Hello Design traveled all over the world to meet with and film each of the eight designers in their homes and at their studios to really showcase their personalities, what inspires them and how they see the world. They shot all the videos themselves on a Canon camera over the course of about six months. "This let us be a fly on the wall in a way, since we didn't have a whole production team with us," said Lai.
The first film was released last Monday, and it features Yves Béhar, who created the award-winning SAYL chair for Herman Miller in 2010 and who loves surfing, as the Hello Design team discovered. The other films feature designers including Don Chadwick, Ayse Birsel, Irving Harper, Gianfranco Zaccai, Studio 7.5, Steve Frykholm, and Sam Hecht and Kim Colin.
For Stevve Frykholm, the Hello Design team traveled to the designer's farm in rural Michigan. "We shot him on his tractor, spraying manure and feeding his horses," said Lai. "You wouldn't expect that from a noted graphic designer, and yet somehow all of these things connect back to design."
The "Why Design" site houses the videos, which are also available on YouTube, along with still photography taken during the filming process, and written designer bios along with images of their past work. Herman Miller will not be using any paid media to get viewership, but it is banking on the quality of the video content to get people sharing the videos and coming to the site.
What comes across in each of the eight films is "a passion for trying to make things better in the world that aren't done well," Lai explained. "It sounds cliche, but you see how designers are problem solvers but also how gut feelings are important for designers."
A new video will be released on the site each week. Watch the first video about Yves Béhar, who thinks surfing is like improvisational jazz, below.

https://digiday.com/?p=21817