Et tu, Ellen?
On Tuesday, comedian and talk show host Ellen DeGeneres joined a slew of stars who own wildly overpriced lifestyle brands that give the rich a way to shop under the influence of the famous.
ED by Ellen is Degeneres' new online-only retail brand that sells clothing and accessories meant to evoke the star's laid-back style. Buttondowns are available for $150, while jackets go for $200. Items in the home-goods section, like a $300 tablecloth, reflect Ellen's pricier side.
She's certainly not alone. A glimpse into the world of the items female celebrities are selling: A single $2,200 "ear jacket" (a fancy term for an earring) on Gwyneth Paltrow's lifestyle blog and e-commerce store Goop; one $14 balloon on Blake Lively's Antebellum-inspired site Preserve; an anagrammed mint julep cup, sold for $100 on Reese Witherspoon's e-commerce store, Draper James.
"Our signature Mint Julep cups can hold anything from cocktails to delicate flower bouquets," the cup's description promises. Anything?
We've come to expect this type of self-serving curation from the likes of Gwyneth Paltrow and Blake Lively, but Ellen? Ellen's TV persona is the every-woman, as she dances her way through an audience of moms every afternoon on "The Ellen Show." To live like Ellen, it turns out, you'll have to shell out $365 for a glass cake plate.
Celebrities have long dabbled in retail by launching fashion, fragrance and footwear lines. But these e-commerce stores have a different whiff of contrived authenticity that spoils the products they're selling. Branded with the celebrity's affluent likeness, they serve as an obvious reminder that these actresses, from Gwyneth to Ellen, are no every-woman.
"There's a certain draw to celebrities, of course. Part of me wants to hear what they have to say," said Erin Harp, senior visual designer at Huge. "But to actually give them my money, purchase something and tell people where I got it from? That's what they're lacking."
No sales figures were available for Draper James (launched this May) or Preserve, but reports surfaced in November that Goop, which was launched in 2008, is facing $1.6 million worth of debt.
In the current retail industry, shoppers have gotten choosy about where they spend their money. To drop a lot of dough with a brand, it has to be one they believe in, said Kelly Tackett, Planet Retail's research director.
"Today, we're hyper-aware of anything that even mildly sniffs of inauthenticity," she said. "And these feel inauthentic, forced and commercialized."
The inauthenticity of these websites clashes with the authenticity celebrities try to embody on social media. On Twitter and Instagram, a seemingly personal connection is fostered, on the same platforms where these stars promote their brands. Reese Witherspoon corrals her followers with "y'alls," directing them to her Pinterest page.
Roses r red, violets r blue, I this @DraperJamesGirl board & hope y'all do too https://t.co/g5VzgQzXdj pic.twitter.com/xaY6gaWGUI

— Reese Witherspoon (@RWitherspoon) July 1, 2015
But Draper James ruins the Stars Are Just Like Us illusion that her social media persona promotes. Of Witherspoon's nearly 600,000 Twitter followers, who will be buying a $400 Sterling Silver Magnolia Bowl?
Blake Lively, who isn't very active on Twitter, met a barrage of mockery for a Letter from the Editor she wrote after Preserve launched last summer. (It's since been removed from the Preserve site, but you can read it on Perez Hilton.) Her intro perfectly encapsulates why you shouldn't bother visiting Preserve.
"I'm no editor, no artisan, no expert," Lively wrote. "And certainly no arbiter of what you should buy, wear, or eat. I am hungry, though… not just for enchiladas. I'm hungry for experience."
That disclaimer, and enchilada non sequitur, caused eyes to roll right off the screen and onto something worthy of your time.
"Blake's statement is actually the most heartfelt, but the connection with the product falls through," said Harp. "It comes off like she doesn't know what she's doing."
There is a way for celebrities to pull off peddling a modern brand. Jessica Alba's The Honest Company works because it has a clear purpose (environmentally friendly baby products), and it's widely distributed (you can find the products at Target). Alba isn't trying to curate our lives from her cushy celebrity perspective; she's building a stand-up company — one that's worth $1 billion.
Unlike Alba, the crew of curated lifestyle sites lack enough desirable product, and a celebrity name isn't enough to build a trusted brand.
"Why are we supposed to believe that [celebrities] have any authority to tell us what we should and should not be buying in certain categories?" said Tackett. "It's the ego aspect of it. There's a disconnect between the public persona and what they're peddling in the stores. Celebrities aren't like us."
https://digiday.com/?p=124167
September 25, 2023 • 5 min read
As esports winter sets in, the companies that are best insulated from the cold are the ones that designed their balance sheets for a years-long march to profitability — not the massive and rapid returns promised by some esports companies during the industry's initial wave of growth.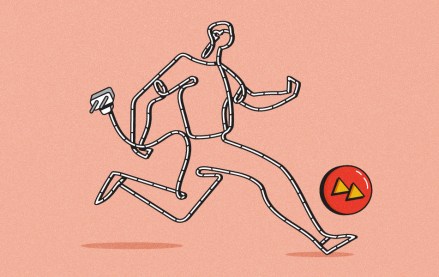 September 22, 2023 • 4 min read
Women's sports are having a moment. Brands, media companies and agencies are looking to get in on the action.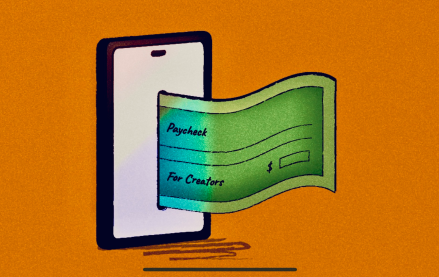 September 22, 2023 • 6 min read
The Hollywood strikes were supposed to be a game changer for many of them, but the situation hasn't quite lived up to the hype.