Last week, a group of high-profile Instagrammers descended on North Korea. At least four of them have a combined follower count of 1.4 million, filling feeds with gorgeously shot photos of the reclusive Democratic People's Republic of Korea.
Brooklyn-based photographer Tyson Wheatley, Los Angeles-based photographer Jessica Zollman and Chris Connolly, a writer and designer from Brooklyn with 574,000 followers, were all in North Korea for a weeklong trip that gave the rest of the world lovely Instagram shots of a totalitarian society largely cut off from the rest of the world and prone to threatening its neighbors with missile attacks.
There are surreal photos from the inside of Rungrado 1st of May Stadium, reputedly the largest stadium in the world; a look at the atom shaped science center at Pyongyang University; and wonderfully lit shots of the Grand People's Study House. On average, photos have 5,000 likes and thousands of comments. Wheatley has posted 18 photos; Connolly has posted 26.
The trip was organized by Instagrammer Drew Kelly, an American who, according to his Instagram bio, used to teach marketing in North Korea and lived in the country for four years, until recently. Kelly, who was one of the first people to Instagram from inside the country, was asked by Beijing-based tour group Koryo to see if he knew anyone who wanted to go to North Korea for the Pyongyang Marathon as part of a six-day trip. Koryo, a U.K. company with headquarters in China, that facilitate trips to the country — they book lodging and the itinerary. One of the only ways Westerners can get into North Korea is through China.
"I knew I'd want to invite people — everyone paid their own way to come on the trip — that could creatively show the humanity the same way [as me]" said Kelly, who also curates @everydaydprk, an Instagram feed about life in North Korea. So he reached out to his network on behalf of Koryo.
The group all ran a 10-kilometer race on marathon day, so there are plenty of photos of that event, plus shots of food. There are picturesque snaps of the train system in Pyongyang, people going to work, and some of the country's natural beauty. There aren't, however, any images that might reflect badly on North Korea. The group of Instagrammers was monitored at all times by two North Korean minders. They were only taken to places approved by the government and the tour group via a fixed itinerary. It is not clear whether the government asked Koryo to book the trip, but the organization makes several such trips in a year. 

Wheatley says that as far as he could tell, the minders had no idea that they were photographers or that they were posting to Instagram. He said his phone was checked when he entered the country, not when he exited. He used a VPN and a pay-as-you-go plan for tourists to upload photos. Zollman, according to a Q&A on her account, said she felt safe and welcomed in the country and was only asked to delete one photo in her stay. It was of a statue of Kim Jong-Il reflecting in a pool, which isn't allowed.
"The thing is we're all photographers, and we like sharing images," said Wheatley. "We'd do this no matter where we're at and we're doing this organically." But, of course, there were images Wheatley could not take: He said taking photos of construction and military was forbidden, for example. The guidelines were explained by the tour company and the minders at the start of the trip. And since the trip was guided, they only really saw what their minders — and the government — wanted them to see.
The trip is similar to tourist campaigns with Instagram influencers. Wheatley, for example, who has 655,000 followers, had done the "tourism thing," as he calls it, before. He has been hired by tourism boards in Canada and for a travel company in Australia to visit the country, take helicopter rides (perfect for those well-composed aerial shots) and do other touristy things.
"This was not that," Wheatley told Digiday. "We weren't using hashtags or mentioning accounts." Wheatley said the group was just there as tourists, and they took photos the way they normally would.
It feels like an interesting Iron Curtain twist on the trend of using Instagram and influencers for travel marketing. Many people think tourists simply can't get into the country, which isn't true. This could go some way toward changing those assumptions and show people a country they normally don't get to see — and often only hear about in the context of its nuclear weapons and mercurial dictator Kim Jong-un.
"It's fair to say that many destinations around the world have their sore spots," said Kelly. "Though what makes North Korea a standout is the heavy press coverage it receives for those sore spots due to it being a closed society." Sore spots may be an understatement: The UN has established numerous commissions to investigate what it calls "systematic, widespread and grave violations of human rights in the DPRK."
Still, Kelly said the group traveled under the same restrictions the 1,200 other tourists who had arrived in the country for the marathon did. There was no special treatment for this group. There are some discussions with the tour company to do more trips, he said.
Wheatley and a bunch of the others have all held Q&As on their accounts. Wheatley says he saw nothing in the way of outright violations, although he did come back thinking differently about the country and was aware that he may not have seen the entire story. Many of questions he's getting on Instagram are about whether this is the "real" North Korea. "I know some of it wasn't, but it was real as to what I saw," said Wheatley. "Overall, it's a unique place, and I have a much better understanding of how it works. And it does work."
https://digiday.com/?p=173398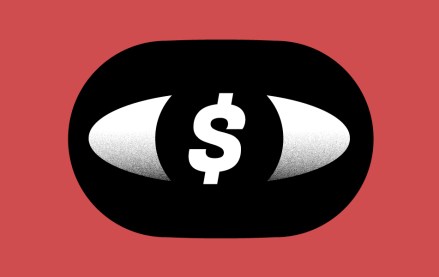 December 5, 2023 • 3 min read
The latest edition of the ANA's programmatic transparency report claims $22 billion can be saved by drastically cutting the ad tech bloat.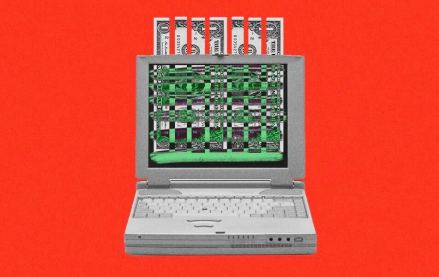 December 5, 2023 • 5 min read
Agency clients still see programmatic as an important part of their marketing budgets. But, overall, the uncertainty around programmatic could be causing them to lose confidence in online display ads as a marketing channel, and, as a result, agency clients are investing less in online display.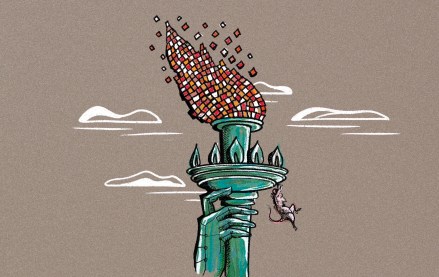 December 5, 2023 • 3 min read
There's a global AI race and different regulations in different countries might be slowing down – or speeding up – innovation. Here is a breakout of how regulations are being shaped on both sides of the Atlantic.