Google Pixel creates ad campaign to highlight the 50th anniversary of hip-hop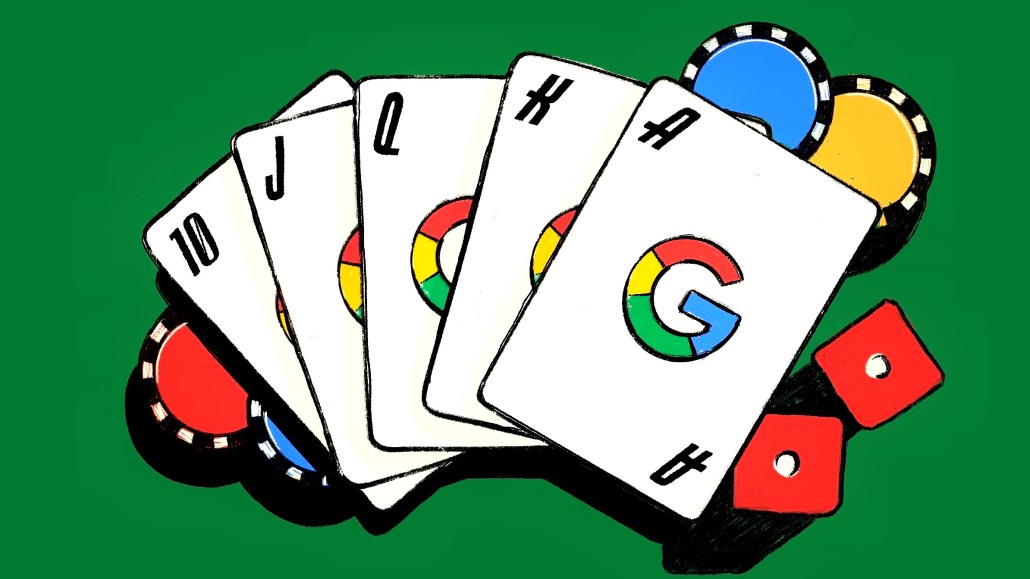 Ivy Liu
This article is also available
in Spanish
. Please use the toggle above the headline to switch languages. Visit
digiday.com/es
to read more content in Spanish.
Google Pixel is highlighting the birth of hip-hop with a new, multi-touchpoint ad campaign.
The 50th anniversary of the music genre is approaching — credited with beginning on August 11, 1973 — when it was created at a birthday party in Bronx, NY.
In response, Google is highlighting the features of its Pixel device through social media, live events, original content, artist partnerships, immersive experiences that will be amplified across social and digital. Google declined to say how much it's spending on this campaign, but the social media giant spent a little over $215 million on advertising last year, according to Kantar data.
Google began brainstorming how it would honor the 50th anniversary after it created its first-ever 3D anamorphic billboard in New York's Times Square last fall featuring an avatar of musical artist Ludacris, said Ava Donaldson, U.S. influencer and inclusion lead at Google devices and services marketing.
"We really started to see just how effective music is again for authentically embedding in culture," said Donaldson. "And so our minds were turning at that point in Q4 around this iconic year, this iconic moment, and how can we really continue the momentum that we've been building just around Pixel's investment in music."
Other brands are highlighting hip-hop music's anniversary, including alcohol brand Remy Conteau which created the VSOP Mixtape Volume 3 Limited Edition bottle to celebrate the occasion. The bottle was introduced alongside innovative AR technology aimed at highlighting the history of hip-hop culture. Additionally, the free broadcast and Internet radio platform Audacy is advertising and organically posting on social media and streaming audio highlighting how hip-hop has impacted people through different eras.
Earlier this month at Rolling Loud California, Pixel began using its real tone technology with the Pixel to create some of its hip-hop focused content, including covers of classic hip-hop albums, with a photographer on-hand to take their picture. The images were used to create a digital and in-person gallery wall of album covers that rotated between images to celebrate fans' different skin tones that started going live on social media like Twitter, TikTok, Instagram, and YouTube beginning March 10. Fans can follow Google Pixel's celebration of Hip Hop 50 throughout the year on its social channels including YouTube, Instagram, TikTok and Twitter.
"Google is known to be fiercely inclusive, progressive, and committed to creators," said Tony Riazzi, associate partner, executive creative director at strategy and design agency, VSA Partners. "Stepping up in this moment shows the brand's ability to stay plugged into culture in real, relevant, timely ways."
Google is also using OOH ads on digital displays in cities such as New York, Los Angeles, Florida, and Chicago particularly surrounding hip-hop focused festivals in those cities, including The Governors Ball, Rolling Loud Miami, Dreamville Festival, and Austin City Limits Music Festival.
Additionally, a new series will launch in April on YouTube with Mass Appeal, a media company, and feature five, upcoming female hip-hop artists who will remake classic hip-hop records as well as album art captured by upcoming female photographers on Pixel. As the series continues throughout August, a new song and cover art will be released each month. The financial agreement between Google and Mass Appeal was not shared.
"Authenticity is so important to this audience and so that's where we're really trying to build meaningful relationships through authentic investment and passions that matter to us as a brand and passions that matter to them as consumers and individuals," said Donaldson.
https://digiday.com/?p=496475