'No one fix': Giant Spoon's new diverse audience marketing vp Kenny Mac on working with brands to improve diversity and inclusion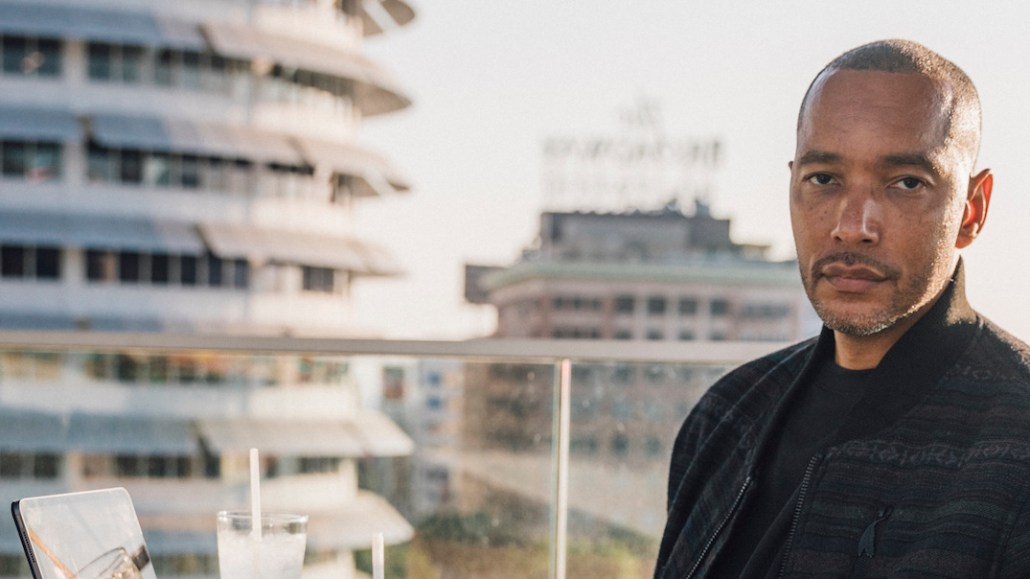 This past summer, Black employees in advertising called on agencies and brands to release employee diversity numbers as well as commit to structural changes that would start to combat racism in advertising. Since then, agencies have hired a number of chief diversity officers but, as previously reported by Digiday, some non-white execs say more action is needed.
Taking action to improve diversity and inclusion at companies is not only necessary to better internal company culture for employees, but to make ads that will truly connect with diverse audiences. At least, that's part of the thinking behind Giant Spoon's new eight-person Diverse Audience Marketing division which aims to help brands find ways to improve internal culture as well as make more authentic connections with diverse audiences through their advertising.
This week, Digiday caught up with Kenny Mac, diverse audience marketing lead, vp and strategy director at Giant Spoon to hear about the new division as well as ways brands and agencies should be continuing to push forward to improve diversity and inclusion in their companies. Mac just joined the company in August. Previously, he was the founder and lead strategist of Creative Contraband as well as the founder and creative director of Behind the Hustle.
This conversation has been edited and condensed for clarity.
This past summer, diversity and inclusion became a bigger focus point at agencies. Did that inspire this new division?
[Giant Spoon Co-founders] Marc [Simons], Jon [Haber] and I have been talking about working together forever. [This past spring], we went after a client together and in the midst of us going after the [first] client — we were 95% closed — unfortunate occurrences of George Floyd and Breonna Taylor hit the news. We started to talk about what our working relationship was going to be and that led to me coming in as vp and really helping to shepherd more business.
It also was a direct ask for Marc, like, 'We need Black leadership and I know that you have these leadership qualities and we need that here.' Of course, that's my responsibility as a Black man in this industry — to nurture, mentor and support the next generations coming up. But by no means, was it like, 'Oh, the world's like burning, we gotta go create this [division].' There was already need for it. And all this summer did was amplify that need.
So with this new division you're talking to brands about issues they're having with diversity and inclusion. What are those conversations like?
There's no one fix. It's really us sitting with them and understanding where they are as a company and what they're trying to do as a company as well as what they're already doing. And then we're looking at the audiences they're trying to connect with and saying, 'Well, this is where this audience is. How do we organically connect with them?' A lot of this is touching passion points and looking [beyond] the typical analytical data. It's looking at both of them.
Can you give us an example of how you're working with brands to improve diversity and inclusion?
We're having focus groups, we're having work sessions [with clients] and they're talking about the people that they want to hire and how to get those people that they want to hire. One of my big things that I've been telling them is, 'I looked at your numbers, 11% of your workforce is Black and you want to hire more Black people. Instead of looking outside first, let's start to look inside, let's check in with that 11% and find out what it's like to work for your company from that community. Let's find out what their trials and tribulations are internally, and then ask them what type of leadership they would want to see, or if they know people like to tap into their network?' So it might be that you've got a small percentage [of diverse employees] but tap into that percentage in a meaningful way. Figure out how to make this space a better space before bringing in new people because that's part of the problem.
Part of the problem is that the focus is on hiring rather than retention. Is that what you're saying?
If there's some toxicity in the space already and you're bringing in more people, you're just putting more people in a toxic environment. This is not an overnight issue that can be fixed with one solution. There have been companies that made big plans over the summer, big commitments like, 'We're going to hire X amount of Black employees' whilst their current Black employees are outside with picket signs. Fix that first. That's part of the process.
Aside from focusing on fixing internal culture, what advice do you have for brands and agencies looking to be better when it comes to diversity and inclusion?
The whole concept of the good ole boy network is based on comfort. Sometimes it's based on bigotry, but a lot of it is based on comfort. [If agencies and brands use the same vendors], the same people over and over and it's comfort and it becomes lazy. One of the things that we've been doing and challenging some of our clients to do too, is look at your vendor list. If you're going to go out with a bid, make sure that vendors have ownership in different diverse groups. [Let's say you're working with five vendors] and three of them are going to be new vendors that you've never used before that come from different backgrounds. Those are ways where you can start to get that inclusion starting to happen. It should be ingrained [in] everything you do. Again, it's not a charitable thing. It's just what you should do. It's 2020. And you need to be thinking to the future.
https://digiday.com/?p=386600