Genius makes a play for fashion with its debut of a namesake clothing line
May 11, 2017 • 4 min read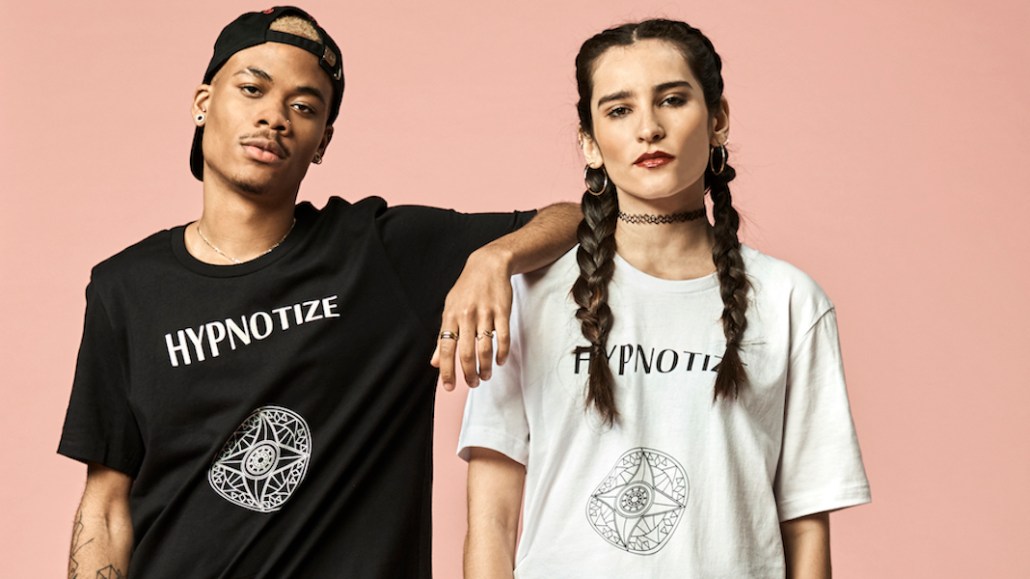 Genius, the media company known for its website hosting the world's largest collection of music lyrics — complete with reader and artist-sourced footnotes regarding song meanings and creation — is taking an unexpected turn toward fashion with today's launch of its 1997 Collection.
Unlike the branded merchandise it has sold for the past nine months, the line opts to be enticing in its own right — associated with, but not boldly advertising, the Genius brand, which first launched as Rap Genius in 2009. However, it's hard to imagine the pieces — each infused with extensive music knowledge — coming from anywhere else.
"We wanted to create clothing that would tell a story and connect with our overall mission," said Brendan Frederick, the company's chief content officer, who drove the project with creative lead Lila Murphy. "It's not just about trying to market the Genius brand, but to market our mission of getting more people involved in music knowledge." Other than its dalliance with branded items like hats and tees, and a t-shirt collaboration with rapper Pusha T's Play Cloths line for Art Basel in December, this marks the brand's largest foray into the fashion space. What's to come depends entirely on its success.

Genius's 1997 Collection lookbook
Inspired by — you guessed it — 1997, a year the team feels was "larger than life" in terms of pop culture and music, the collection of streetwear staples, like hoodies and T-shirts, is divided into six themes (each comprised of 1-4 items) culled from the year's standout moments. It touches on everything from the record-breaking release of "Titanic" to the music videos of Notorious B.I.G.
"What was interesting about 1997 is that there was sort of a collision between this big, blockbuster commercialism and a more gritty authenticity," said Frederick. "It was fun for us to think a little more deeply about what it all meant and what story was being told [that year], as far as music goes and what it says about our culture."
One theme, deemed "This World Is Bullshit," takes its title from Fiona Apple's notorious acceptance speech at the 1997 MTV VMA's, where she won the award for Best New Artist. "This world is bullshit," she told the crowd, encouraging her fans to keep the smoke and mirrors of Hollywood in perspective and to focus on carving their own paths instead.
Genius's 1997 Collection lookbook
Her iconic words are printed alongside graphic design details from the year's biggest albums, including Wu-Tang Clan's "Wu-Tang Forever" and Daft Punk's "Homework," on items ranging from long-sleeve tees to socks.
Another theme, "Girl Power," nods obviously to The Spice Girls, while also layering in references to the period's rising cohort of female rappers, including Lil' Kim and Missy Elliott. The pieces, such as a pink hoodie, merge elements like the Spice Girls' official font and a lyric from the Lil' Kim hit "Not Tonight (Ladies Night Remix)": "You should be like Missy 'stead of being like Mike."
The remaining themes include "Puffy Woods" (a nod to Tiger Woods' and Biggie's "Mo Money Mo Problems" video), "World's Greatest DJs" (evoking NYC nightclub The Tunnel and its famed resident DJs, like Funkmaster Flex), "Hypnotize" (Biggie again, and the Versace blouse he dons in the "Hypnotize" video) and "My Heart Will Go Uhh!" (which quirkily merges references to Celine Dion and Southern gangsta rap).
Genius's 1997 Collection lookbook
All of the items will sell exclusively on shop.genius.com, alongside in-depth explanations of the references at play. Prices are fairly tame, retailing from $8 for a golf ball (another Tiger nod) to $70 for a beach towel, with short-sleeve tees marked $30.
Compared to collections that have a similar nostalgic streetwear aesthetic, like those of Yeezy and Off-White, this is a steal. Those brands sell for upward of $500.
The unusual project has been a Genius-wide endeavor, with initial brainstorming sessions open to the whole company and every department touching some aspect of production, including design and the video team. The latter helped create a series of videos to be released on social media that subtly unpack the references at play through a grainy, VHS-inspired lens.

Genius's 1997 Collection lookbook
Otherwise, Genius plans to let the product speak for itself. Aside from one article announcing the collection today, there will be no long-term content push driving to the product on genius.com.
"There's something really special about making a physical product because we are such an online brand, and storytelling in this age is so instant," said Murphy. "This gives us a chance to do things in a more permanent way."
https://digiday.com/?p=236242
September 25, 2023 • 5 min read
As esports winter sets in, the companies that are best insulated from the cold are the ones that designed their balance sheets for a years-long march to profitability — not the massive and rapid returns promised by some esports companies during the industry's initial wave of growth.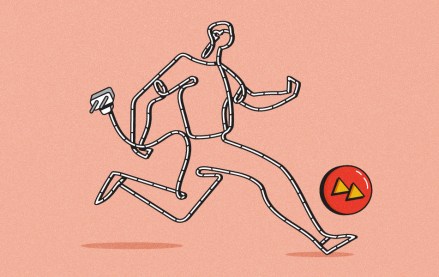 September 22, 2023 • 4 min read
Women's sports are having a moment. Brands, media companies and agencies are looking to get in on the action.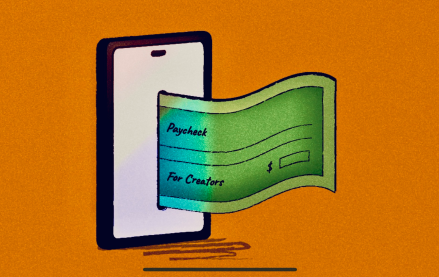 September 22, 2023 • 6 min read
The Hollywood strikes were supposed to be a game changer for many of them, but the situation hasn't quite lived up to the hype.