'We want our brands to be where people are': As gaming becomes a culture touchstone, advertisers toggle in
December 1, 2020 • 6 min read
•
•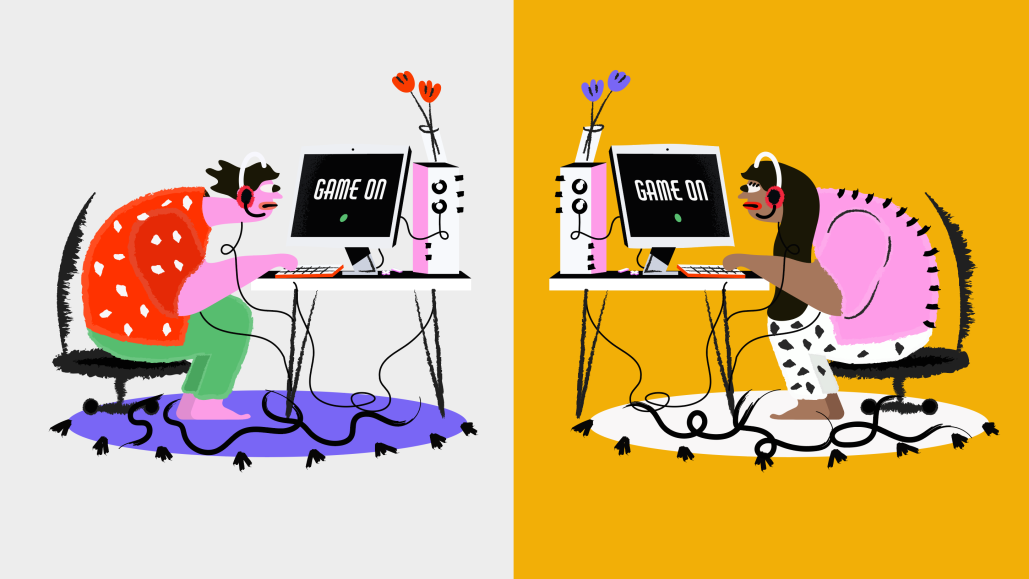 Ivy Liu
Video games are often ad free, but increasingly they're not brand-free.
Branded characters. One-off events. Programmatic ads. Marketers are finding more ways to get their brands into games — big picture, gaming has gone mainstream. And while still somewhat under the radar for brand marketers, it's becoming one of the largest and fastest-growing forms of media for the young, affluent, ad averse people they're keen to reach.
Not even the coronavirus crisis has been able to slow gaming's growth. In fact, the games industry has thrived at a time when other entertainment mediums have floundered. Gaming sales in the U.S. in August rose 37% compared to the previous year to $3.3 billion, per market research firm NPD Group. That was the fifth straight month of huge jumps in sales compared to the same periods in 2019.
But most advertisers were caught off guard by this surge. Sure, gaming was already well on its way to taking up a larger portion of attention away from other mediums. Netflix CEO Reed Hastings said as much in January 2019 when he branded Fortnite a bigger threat to the streaming kingpin than Disney, HBO et al.
Most marketers, however, hadn't gambled on this shift happening so fast. And when they finally did catch a glimpse of gaming as a cultural touchstone at the onset of the pandemic they didn't have a playbook for in-game ads. A few months later and most advertisers still don't have a full plan in place, but that doesn't mean they're not trying to figure it out — quite the contrary.
Bud Light is arguably further along than others in that regard. Over the last five years the brewer has pitched itself as the main beer of esports, funding everything from teams to players, channels to competitions. Now, it wants to do the same for games, starting with a branded character next month for as yet unannounced title.
"In the month of December we're going to be launching an in-game video character which we think is going to transcend anything we've been able to do with the brand through our partnerships," said Joe Barnes, director of sports marketing at Bud Light. "The thing we love about gaming [as a marketing medium] is that it's not so established that there are predetermined rules of engagement. That means we're able to innovate and do things that have never been done before."
It's a far cry from a decade ago when Microsoft tried to convince advertisers to buy ads in Xbox games. Back then, the infrastructure wasn't in place to make in-game advertisers a cost-effective endeavour. There were no ad tech vendors like Anzu around to help marketers buy impressions at scale, video game publishers weren't as open to working with advertisers as they are now and it was expensive to hard code ads into games. As the infrastructure around in-game ads has matured, they're getting more experimental — and more frequent.
"Over the course of 2020, we've had 21 partners participate in our new in-game SR Arena Banners programs including Mastercard, Spotify, and Mercedes-Benz," said Naz Aletaha, head of global esports partnerships at Riot Games. "Our partnerships enable brands to be woven throughout the fabric of our game and sport in ways that are meaningful and drive value to them and our community."
Naturally, agencies sense an opportunity. Dentsu launched its specialist gaming division DGame in the U.K. and Ireland over the summer and has several clients including Kellogg's, Mondelez and Santander.
"The in-game advertising boom has caught our interest because it's the type of inventory that can be bought via ad tech now," said Peter Jacobs, DGame's client partner. "We've seen some big developers want to engage with us because there's untapped potential for revenue as well as the fact they need expertise [that] can help advertisers respect the player's experience."
Take Duracell for example. Earlier this month, the advertiser became the first-shirt sponsor of footballer Gareth Bale's Eleven Sports team inside the Fifa 21 game. The deal will last for the remainder of the 2020-2021 season, though it could be extended should it pay off.
"The events of this year have elevated the ability of games to provide both kids and adults some connection with their friends and make them feel like they're participating in some social part of the world," said Christina Turner, marketing director for Duracell in the U.K.
In other words, games are now an extension of how people socialize online with another. Fortnite, for example, has become more a hangout spot than just a battle royal game.
Like the best video games, the emergence of advertisers in games comes with an unexpected twist. It's not just the likes of Bud Light and Duracell that are looking to capitalize on gaming's pivot from sub culture into popular culture, it's also those not traditionally associated with the space.
There was a time when the idea of L'Oréal targeting gamers was pretty much unimaginable — not least because so few of them were believed to be women. While that may have been true for a time, it isn't anymore. Indeed, women now represent more than four in ten (41%) gamers in the U.S., per Statista. It's a case of when — not if — gamers will see the L'Oréal brand in a game.
"We want our brands to be where people are and increasingly women are spending more of their time on the gaming platforms," said L'Oréal's chief digital officer Lubomira Rochet. "We're thinking about doing product placements in games where the player or the viewer is able to buy what they see through micro-transactions."
BMW has similar plans. As explained by a spokesman for the automotive advertiser: "We are working on various advertising possibilities such as in-game ads, but at the moment we can't tell much more than that. It's still an ongoing process."
The likes of L'Oréal, BMW and Budweiser have built global businesses on slick TV ads featuring celebs and memorable straplines, but these days the media businesses that are thriving want no part of such stuff. At least not in the traditional sense. As a result, advertisers are placing more emphasis —and media dollars once earmarked for traditional advertising — on partnerships with the likes Riot Games to develop non-intrusive ads.
In-game advertising is the tip of the iceberg when it comes to how we monetize our content," said Florent Castelnérac, the studio head of Ubisoft owned Nadeo. "Advertising in the free-to-play space is away to support the fact that these games are played by wide audiences but there are also opportunities around the fact that more people are watching games."
https://digiday.com/?p=384760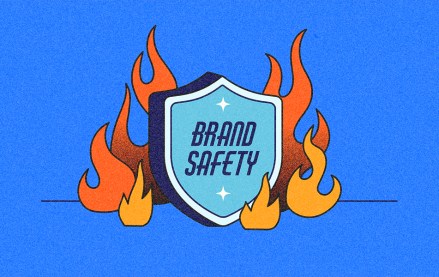 November 28, 2023 • 6 min read
"Major brands' search ads can appear on piracy, pornographic and sanctioned websites," research claims.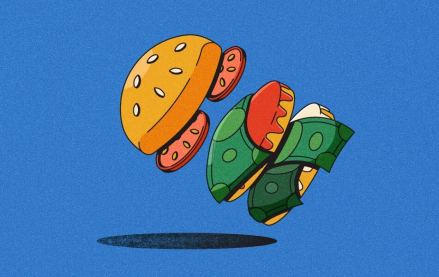 November 28, 2023 • 6 min read
As more influencers look to get into food content creation, brand opportunities are following.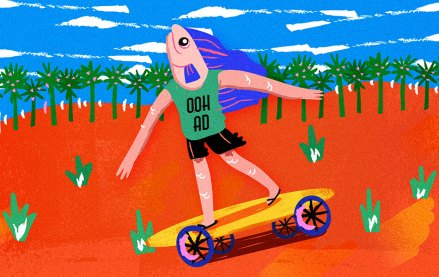 November 28, 2023 • 7 min read
As major marketers like Maybelline experiment with faux OOH, more marketers are open to the idea.