Funny Business: How Matt Bellassai went from BuzzFeed intern to social media star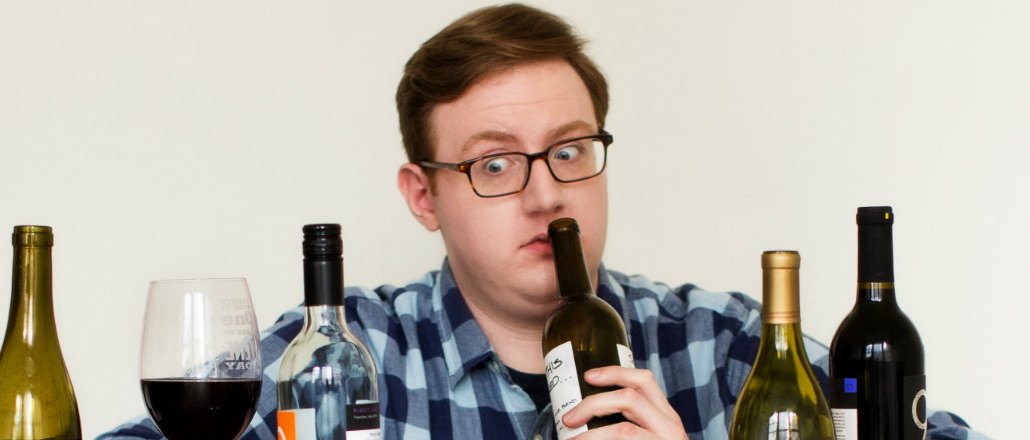 This article is from Pulse, Digiday's quarterly print magazine about the modernization of media. This is a peek at the third issue, which focuses on the current state and future potential of video. To receive the full 80-page issue and subscribe to a year of Pulse, visit pulse.digiday.com.
Matt Bellassai had never written a book proposal before. But there he was, four days before he was scheduled to meet with book publishers earlier this year, getting a stern talking-to from his literary agent at CAA. His first stab at a proposal could have politely been described as "incomplete."
"I could just tell I had fucked up," says the 26-year-old. "She was like, 'This is not a book proposal. This is not ready. You need to go home and work on this all weekend.'"
Four years ago, Bellassai did not believe that by 2016 he would be represented by the biggest talent agency in Hollywood, working on a book and had completed a successful, 30-city comedy tour. After all, Bellassai wasn't seeking fame after leaving college at Northwestern — just a spot in an internship program at BuzzFeed.
What that BuzzFeed internship eventually led to was not a career in news, but a Facebook video series called "Whine About It," in which Bellassai would get drunk and rant about various things that were on his mind. It grew to be incredibly popular — 1.5 million fans and 3.5 million views per week by January 2016 — and landed him the favorite social media star award at the People's Choice Awards.
At his highest moment, Bellassai chose to leave BuzzFeed. In doing so, the comedian entered a world that's become all-too-common for the growing number of video makers who have become internet famous, fast: life on the independent circuit can be personally rewarding, but scary. There's no safety net to fall back on.
Buzzed and Fed
About two and a half years into his time at BuzzFeed, Bellassai came up with the idea to bring YouTube-style, straight-to-camera videos to Facebook. Facebook was just beginning its explosive foray into video, and Bellassai thought there was an opportunity to bring a popular web format — albeit, unlike most "vlogs," in a scripted format — to the social network.
To be fair, internal politics played a role in the decision. "YouTube was the [domain] of BuzzFeed Motion Pictures," says Bellassai. "Since I was a member of the editorial team in New York, and I wanted to make a video, [it was easier] to just put it on Facebook."
Given the greenlight, Bellassai and co-worker Jeremy Briggs, an executive producer in BuzzFeed Motion Pictures, shot the first episode of "Whine About It." It got close to a million views.
"He was getting recognized on the street and in the subway after four weeks of us doing this," says Briggs. "It just escalated really fast."
The rest might be history, but it's not the full story.
Last September, Bellassai started receiving inquiries from colleges and other promoters about doing live shows. At the same time, Hollywood agents were making overtures to see if he had any creative interests beyond a Facebook video series. "I was like, 'Well, sure, but I'm really happy here. I don't want to mix anything up,'" says Bellassai.
Soon after he approached BuzzFeed about pursuing other creative projects, the company launched a program that offered career support for its homegrown talent in exchange for a two-year exclusivity on their content. Seven BuzzFeed stars, including The Try Guys and Ashly Perez, signed the dotted line — Bellassai didn't.
"I was thinking about the long term," says Bellassai. "When I worked at BuzzFeed, the page I published to had my name on it, but it wasn't mine; it was owned by BuzzFeed. It felt counterintuitive to be investing all of this energy in growing a page with my name on it where, if at some point I were to leave, I would have to give it up."
It's a relatively new conundrum in the media business. The rise of YouTube, Facebook and other social platforms has made it easier to create videos and distribute them to the masses. Now anyone with the right idea or face can become a video star. On one hand, it's great for companies like BuzzFeed, which can leverage homegrown talent to grow a big video business. On the other hand, it can be a headache if the talent wants to move on or do something else. (Earlier this year, for instance, BuzzFeed fired two of its stars, Brittany Ashley and Jenny Lorenzo, after they appeared in a web series produced by America Ferrera — breaching the company's non-compete for its video talent.)
"The challenge is, in the movie business or TV business, it's just not possible for someone to go make their own movie or TV show in their spare time," says Chris Dorr, executive director of the Global Online Video Association. "It's a slippery slope that all of these [new media] companies will have to find ways to better navigate."
Bellassai does not have any hard feelings about his departure from BuzzFeed, but he doesn't have any regrets either. In fact, he remains friends with several of the creators that elected to sign with BuzzFeed.
"It was a learning process for everybody," says Bellassai. "It was difficult for [BuzzFeed] to suddenly have a situation where they are basically a studio and a talent agency and needing to figure out what to do with the [talent]."
Drunk and Alone
Fame can be fleeting. For an independent online video star, that means working double — even triple — to stay current, relevant and interesting for an audience that has too many distractions just a click or tap away.
"Nothing is going to come your way, from the standpoint of massive brand dollars, unless you have a significant enough of an audience," says Rafi Mamalian, CRO of influencer marketing firm TheAmplify. "It takes a lot of work to develop that audience, and it's not something that's going to happen in a day. Even the ones who are really succeeding are putting in a lot of effort."
On Facebook, Bellassai has been reestablishing his fanbase. His new Facebook page has grown to 441,000 followers since January. His new series, "To Be Honest," which he writes and shoots on his own — and is a virtual copy of "Whine About It" — generates more than 2.5 million views per month, according to Tubular Labs.
But Facebook does not keep the lights on.
"The challenge for any creator is: how do you put out entertainment that people are going to love, but make enough money so you can continue doing that?" he says. "For me, I'm totally happy to put out a video once a week and have people enjoy it as long as I'm able to do fun stuff on the side and pay my bills that way."
And so in addition rebuilding his Facebook audience, Bellassai has added other work to his plate. Over the summer he embarked on a nationwide comedy tour — his first — called "Drunk and Alone." Within days of the announcement, the tour sold 7,500 tickets. Almost every show was sold out with a couple getting close to selling out. "The shtick of getting drunk and complaining translates well to stand-up," Bellassai says while laughing.
Bellassai also now has his own line of merchandise. Partnering with e-commerce platform Fab.com, he launched a lifestyle and home decor collection that puts his funniest (or most notorious) quotes and tweets on shirts, posters, totes, mugs and other apparel.
Fab.com was interested in working with Bellassai not only because of his sense of humor, but by the fact that he had already developed — or re-developed — an engaged fanbase on Facebook.
"Just looking at the comment section after he uploads a video, it was amazing to see how many fans were just delighted to see Matt be Matt," says Rawaan Alkhatib, director of creative strategy for Fab.com. "They'd immediately start quoting his choicest lines and were tweeting them out. This was one of the easiest partnerships for us — his comedy is great, let's just make it real."
Bellassai's not done. He still has his weekly Facebook series and is working on another web series unaffiliated with his show. He's also looking to do more stand-up specials later in the year.
As for that book proposal?
"I went back and for those four days, I just wrote — something like 10,000 words in four days," says Bellassai. "I sent it to [the agent] before the first meeting and she was like, 'Thank god, thank god you pulled it together.'"
Image by Tim Beckford / Karen Seifert
If you enjoyed this sneak peek at the video issue of Pulse Magazine, get your yearly subscription here.
https://digiday.com/?p=198884