Freelance freedom: Why working for yourself is becoming the new normal
March 23, 2020 • 8 min read
•
•
Earlier this year, after working for nearly two years full time at a digital marketing agency as a media buyer and manager, 24-year-old Savannah Sanchez had enough. Sanchez, who had been doing some freelance on the side along with her full-time job, realized the math didn't add up.
The benefits of freelancing — working from home, setting her own schedule, not having to manage workplace politics — outweighed the cons — no benefits, hustling for work, getting clients to pay on time — so she made the jump.
"It got to an inflection point where I was making more money freelance versus the salary of a full-time job," says Sanchez. "As cheesy as it sounds, I'm excited to be in charge of my own life. There's only room for so much growth at an agency; I don't have interest in working somewhere for 10 years and climbing to the vice-president level. [Being freelance,] I can get to the earning potential I want while still being in control of what I'm taking on."
Sanchez is one among a number of workers leaving full-time agency jobs to go freelance (Digiday interviewed six and heard from dozens). The trend is particularly accelerated among Gen Z and young millennials: Younger employees say they are opting for freelance work over office jobs at agencies to have more control over their lives, to gain a better work/life balance and to do so while they can, before housing payments or children require more stability. Some say that agency culture can be overwhelming and demoralizing with long hours, low pay, lack of promotion opportunities that leads to burnout and that freelancing can be a way out. Of course, the realities of the business and instability of freelancing may prove difficult for freelancers to manage and many recognize that this could be a scenario where freelancing is a viable option now but not a long-term plan.
"[At agencies] the culture is to work more than 40-hours a week," says 30-year-old copywriter Sam Stevens. "It's not a healthy work/life balance. Agencies hire young on purpose. I had an HR director tell me that because I didn't have a family to go home they thought I'd be more willing to stay at the office late." For Stevens, the expectation to work well beyond 40 hours a week coupled with low pay, led her to freelance rather than continue to work full time. "You get jaded after a while," she says. "When there's a viable way out, I think [younger generations] want to take it."
In October 2019, the Freelancers Union released its sixth annual "Freelancing in America" survey, which found that 35% of the U.S. workforce, or 57 million people, worked as freelancers in 2019 and that 60% of those started freelancing by choice. That same report found that younger generations are more likely to freelance, with 53% of Gen Z professionals and 40% of millennials surveyed reporting that they do freelance work.
"Generationally, people want flexibility, they don't want to be stuck doing one thing forever," says 28-year-old digital marketing and content strategist Mike Scaturo, when asked why Gen Z and millennials seem to be more interested in freelance work than previous generations. "We also have more access to information to help us do it. You can Google how to do taxes, look online to find new business." Outside of digital marketing, Scaturo spends time on photography, bolstering his skills and looking for freelance photography gigs on the side.
Simon Fenwick, evp of talent, equity and inclusion at the 4A's said that the agency organization is seeing an uptick of freelancers, particularly within Gen Z. At the same time, the rise in freelancing might also be attributed to the changes in the industry as the increase in project-work arrangements has made agencies more reliant and open to working with freelancers, explained Fenwick, adding that with the uptick in project work full-time jobs at agencies may be seen as less stable and that may make them less attractive.
The changing nature of the industry has also left some younger agency employees unhappy, explained agency recruiter Christie Cordes. "Agencies have lost their cachet," said Cordes. "[Some of them] are turning into fast content shops for clients: Do this for cheaper and cheaper and fast. [Younger generations] are very aware of that so they only want to work for the big shops known for great creative, the Wieden+Kennedy's, the Droga5's, the TBWA's."
For some, it's beyond agencies losing cache but that the culture of agencies doesn't feel inclusive or welcoming whereas freelancing allows employees to interact with cultures that suit them. For one former agency employee, a 29-year-old black man who asked for anonymity as to avoid losing out on future job opportunities, the path to freelancing began with being "disillusioned with agency culture," he says, adding that when it comes to diversity and inclusion agencies often talk about their efforts but don't work to make sure that the culture is truly inclusive.
"The industry has been trying to address culture issues and they're still working on it," says Fenwick. "Part of the reason you see particularly people of color opting for freelance, is that they look at the industry and they don't see anyone like them leading the organization. Our [Multicultural Advertising Intern Program] community gives that feedback." Fenwick added that the industry needs to do more to address those issues.
Going freelance has helped some younger employees manage stress and mental-health needs. "Not to sound super dramatic, but the future is really uncertain," says Scaturo, citing news about climate change as a driver of anxiety. "The thought of sitting at some place I don't want to work, don't enjoy and doing that until retirement… that's anxiety inducing as well. Overall, my mental health and well-being is better now. I'm not burnt out. I'm more excited about the work I'm doing now than when I was at my agency."
Still, even as younger employees may be unhappy in agencies, whatever the reason may be, Cordes cautions that it's difficult to establish a healthy freelance career in advertising, especially in the current market. In her position, Cordes often meets with talent when they are looking to land a full-time gig to get back to some of the stability of employment at an agency. "While the economy is booming, our industry is hemorrhaging," says Cordes. "Quickly the young ones realize there's not a lot of money to be made. The competition for freelance is huge. Agencies are cherry picking the best of the best for freelance."
Some recognize that they may get to a point where they need to work full-time at agencies again as freelancing is tricky to manage. With no guaranteed income, no health care and no certainty that the work will come as well as the stress of billing clients and waiting to be paid, there is a sense that being full-time freelance may not be feasible in the long-term among some freelancers.
Those new to freelancing also initially find it challenging to manage doing the job assignments they've typically done while working full time at agencies — media buying or creative or strategy, whatever that may be — and simultaneously learning how to manage a business. Writing contracts, pursuing new clients, sending invoices and managing bills can add extra hours of work and anxiety for those who haven't figured out the ropes of freelancing.
Another issue: Figuring out how much to charge. Without transparency into what others are charging for a particular project or whether or not to bill for a flat fee versus number of hours can not only be another added stress but a way that many freelancers lose out on money. "When you work for yourself the challenge is that there's always someone cheaper," says seasoned freelance media buyer 37-year-old Duane Brown. "[Agencies and brands] think people are interchangeable and will hire whoever. I don't waste my time with people who want the cheapest option. They're going to be the worst clients."
Brown recommends that freelancers look at their rates and consider if they're not charging enough. "Unless you're a straight white male, you undervalue yourself," says Brown. "Charge more. Never be afraid to say $120 an hour when it's $100 an hour. Mark it up. They'll want to negotiate. If they don't negotiate, they don't want you bad enough. Leave room to negotiate."
For some, dealing with the realities of the business as well as managing the day-to-day of the projects they are on may prove untenable for the long-term and they recognize that.
"It'd be irresponsible to not consider going back again," says Scaturo. "That said, something else always seems to come in. I'm at a point where I could double down and get after it or start looking at more full-time gigs. Long term, can I see myself doing this when I'm 40? Realistically probably not."
That being said, when it comes to planning for the future, many current freelancers hope to continue doing so. "I want to make this work for as long as I can," says Stevens. "Hopefully I can turn this into a real business and in the next 5 to 10 years can hire employees."
https://digiday.com/?p=361544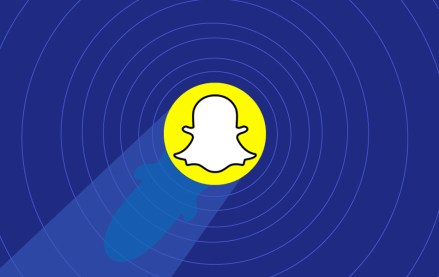 September 29, 2023 • 3 min read
•
•
"We are not diminishing the importance of AR," he said. "In fact, we are strategically reallocating resources to strengthen our endeavors in AR advertising and to elevate the fundamental AR experiences provided to Snapchat users."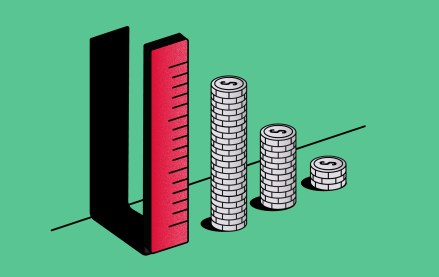 September 29, 2023 • 4 min read
•
•
In Q4 of this year, Activision Blizzard Media is launching in beta a new measurement tool dubbed the Attention Measurement Scorecard. The goal: to raise brands' and marketers' confidence in in-game advertising.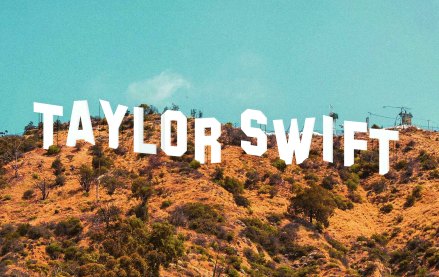 September 29, 2023 • 4 min read
•
•
The concert film will likely help build on cinema advertising's momentum after Barbenheimer.