Why Fox tapped a 22-year-old YouTube makeup artist to launch a straight-to-DVD movie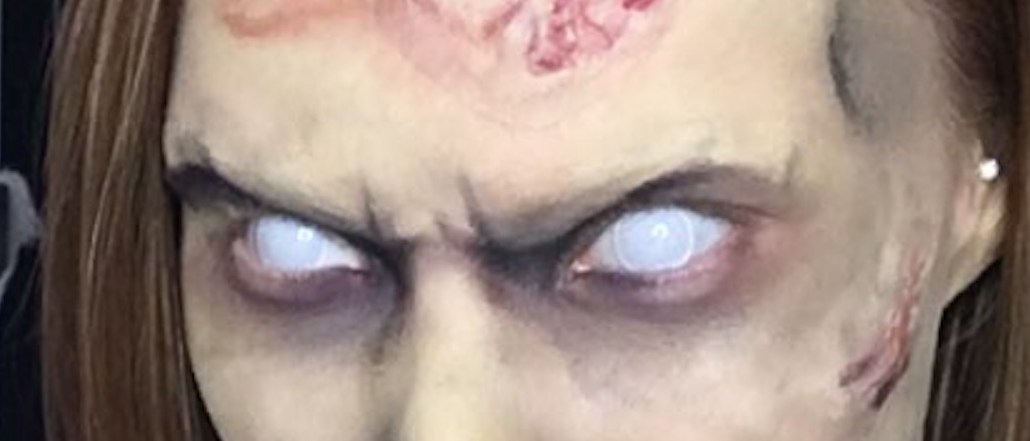 How does a movie studio promote a direct-to-DVD film that, according to IMdB, is about a girl who "has fallen under the possession of an evil spirit and must be exorcised by a fallen priest before the devil completely takes her?"
By hiring a living millennial, of course. That's what Fox Home Entertainment (FHE) did to promote the October release of its low-budget direct-to-DVD thriller "The Exorcism of Molly Hartley." The studio dialed up Digital Media Management (DMM), a social media agency, to partner them with a spritely and (presumably low-cost) Internet celebrity.
Enter Alexys Fleming, aka "Madeyewlook," a 22-year-old who has garnered 1.8 million subscribers on YouTube for her dazzling makeup tutorials that offer guidance on such things as making emoji masks and on making yourself look like Lady Gaga's character on "American Horror Story."
Her talents, coupled with her loyal teen following on social media, helped FHE create its first Snapchat takeover on its "Fox Horror" channel.
"She creates some of the best special-effects makeup and horror content that you can find on the Internet," David Giglio, the director of influencer partnerships at DMM, told Digiday.
Working with her, she created a Snapchat story on "Fox Horror" showing a mini-makeup tutorial of her transforming herself into a "possessed" version of herself, seen below:
While the bulk of Fleming's promotion was done on Snapchat, Giglio said that she pointed people toward Snapchat using her Twitter and Instagram feeds, thereby "creating a sense of urgency" for her followers so they didn't miss out on the transformation.
Fleming, he said, also posted more Instagram posts than they asked for because "she was proud of the work she was making" for FHE. For the reveal, she made a special version of it for the lip-syncing app Dubsmash where she imitated Hartley.
The Snapchat story racked up about 25,000 views on Snapchat with 2,000 clicking on a a purchase link, a figure that Giglio says is "extremely high" for them. Overall, it made 3 million impressions across all platforms.
FHE didn't disclose how much it paid Fleming.
Fleming's takeover resonated with her followers, negating any anxiety that her teen fans might be put off by the scent of content marketing. "It was unanimously loved by her audience," Giglio says, with the hope to replicate the same format to future movies.
"The most important part in an influence campaign is finding the right influencer," he added, "especially in crafting the right feedback throughout the campaign process because they [the influencer] knows the audience the best."