Flipboard woos Facebook-weary publishers with a new branded content program
January 13, 2020 • 5 min read
•
•
Flipboard is seizing an opportunity to attract more publishers, as well as DTC brands, who are increasingly weary of working with Facebook and Instagram and want to diversify their sources of monetization.
Following a year-long pilot, Flipboard announced on Tuesday that it was expanding and formalizing its paid content program to help publishers promote their stories, expand audience development and support affiliate and marketing efforts with customized campaigns and promotions. The branded content sits within the app or platform and is designed in such a way to not disrupt a Flipboard reader's experience.
Flipboard is working with publishers to promote already existing stories of theirs or, in some cases, developing native ads meant to drive traffic or subscriptions. Over the holidays, for example, Flipboard drove awareness to Bustle Digital Group's gift guides by testing and optimizing articles that would drive the strongest engagement. For another publisher, Flipboard promoted stories about an upcoming sporting event that the publisher streamed, driving viewers to the live stream.
Appealing to publishers isn't a new endeavor for Flipboard. It has traditionally worked to help drive traffic for publishers. Similar aggregators, too, like SmartNews, have developed their own programs for working more with or in one case, even paying publishers. But helping publishers do more than just boost traffic to their sites was something relatively new for Flipboard.
Flipboard launched a pilot last summer with just 30 publishers and has since established the program as a new service for any publisher or marketer, including DTC brands. Three-year-old Hunker, a home and design publisher, worked with Flipboard to see if it could grow its newsletter subscriptions and promote paid stories.
Jason Lepore, Hunker's vice president and general manager said the company decided to test out Flipboard's new program after seeing how much quality organic traffic Flipboard drove for its site, a jump of 250% from 2018 to 2019. While more than half of Hunker's traffic is driven by search on platforms like Google, Flipboard today accounts for 7% of its overall traffic. Lepore said the quality of Hunker's audience that comes from Flipboard has better engagement than audiences that come to Hunker via Apple News, Facebook or Pinterest.
Last year, Hunker ran two different tests on Flipboard. One attempted to drive more subscribers to Hunker's newsletter and Lepore said the results were "inconclusive." Lepore said that the cost per acquisition to drive subscriptions on Flipboard was "a little more expensive than we would have liked" and not having enough targeting options like the ability to target by age and other demographics was limiting compared to other platforms.
While he appreciated working closely with the Flipboard team, Lepore said the process would be more efficient and cost-effective if Flipboard had more of a self-serve ad model but, at the same time, he wondered if that model would sacrifice engagement.
Flipboard's head of paid content partnerships, Andrew Zalk, said Flipboard is "aiming to emulate a self-service platform" and that while most of the media purchased on its platform is reserved inventory, that will change over time to be more dynamic. For now, pricing depends on each project, but Flipboard offers CPM and CPC rates.
Hunker's ongoing paid stories promotion with Flipboard is similar to what it already does with Facebook: Hunker picks a handful of stories it wants to promote and sets targeting metrics to get those stories promoted to certain audiences.
But Lepore said "the audience we get on Flipboard is better than Facebook" with more time spent on the site and lower bounce rates. A paid view from Flipboard stays twice as long versus someone who comes through on Facebook. "We are getting a better audience on the whole, even if it's more expensive than when we do something similar on Facebook." Of all the traffic being driven to Hunker from Flipboard, roughly 5 to 10% of that Flipboard traffic is paid.
Flipboard is also starting to work with DTC brands such as men's skincare company The Wolf Project, which is less than a year-old and was looking for ways to diversify its customer acquisition funnels.
"In the last five years, most DTC brands were relying on Facebook and Instagram to acquire customers and it does work extremely fine for them," said Francesco Urso, The Wolf Project CEO. "But costs have skyrocketed at the same time, and the opportunity to tell deeper stories is less. We wanted to tell a deeper story that can hardly be told in a quick video or a still picture."
Urso worked with Flipboard to create two to three branded content pieces from Wolf Project's existing blog posts that were native to Flipboard and targeted specifically to the Illinois-based market, such as"The $25 Hydrating Face Mask Our Men Readers Can't Stop Buying." Making sure the story didn't disrupt the reading experience for users was important to Urso; Flipboard readers who clicked on the promoted stories were redirected to The Wolf Project's product pages.
It's only been two weeks since The Wolf Project launched its Flipboard campaign, but last week Urso said he noticed 20% of his site's traffic came from Flipboard and click-through rates are "good." Overall traffic (65 to 75%) to The Wolf Project site still comes from Facebook but Flipboard is increasingly becoming a significant source of traffic.
Urso said the cost of this campaign is "much lower than what we spend on Facebook and Instagram" but like Lepore, he said he hopes Flipboard eventually adds more analytics and targeting abilities.
"The strength of a platform like Facebook or Instagram is in their analytics," said Urso. "That's the holy grail for a DTC marketer: data. There is an opportunity to improve." Even at this early stage, Urso said "results are good and data is not absent" on Flipboard. But platforms like Flipboard and even Amazon could do better when it comes to the data they offer to advertisers.
Urso said he's been speaking with Flipboard about adding more analytics and tracking, targeting and retargeting abilities and, more generally, understanding how brands' needs differ from those of publishers. "I also understand that they are learning how to work with brands," he said. "Mainly they were working with publishers before. It's a new world for them."
Editor's Note: Flipboard offers CPM and CPC rates, not CPM and CTC rates as previously noted, for its branded content program. This article has been updated with the correct information.
https://digiday.com/?p=356367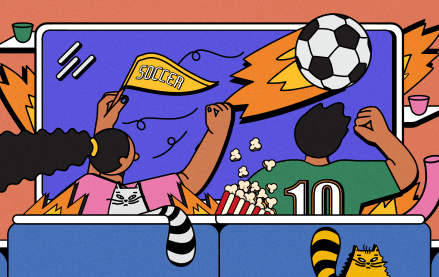 December 1, 2023 • 4 min read
Even if a game isn't make or break, sports leagues and brands want fans to be paying attention — and they're hopeful new strategies will get it.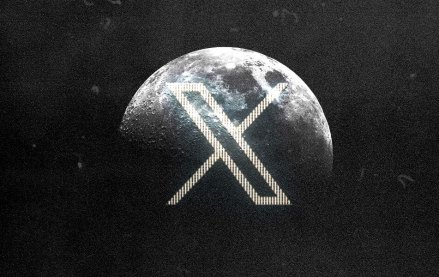 November 30, 2023 • 4 min read
In the packed DealBook conference in New York yesterday, owner Elon Musk bluntly told them to shove it.
November 30, 2023 • 2 min read
WorkTok, or CareerTok, is in full force. Combined, those hashtags on TikTok have over four billion views and it is benefiting Gen Z.