Fighting the man: How shadow organizations are creating change in marketing
March 14, 2018 • 5 min read
•
•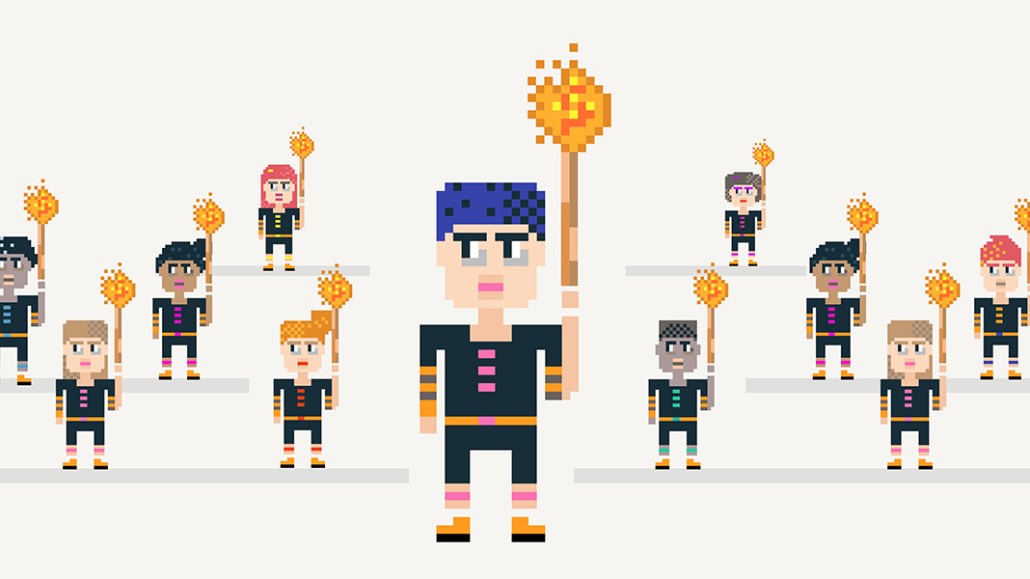 A few days after Donald Trump won the U.S. presidential election, a strange topic captured part of the national imagination: programmatic ad inventory.
It happened thanks to Sleeping Giants, an anonymous Twitter account that first took aim at finance company SoFi, which was at the time buying ads on Breitbart News. The organizers behind the account took a screenshot, then tweeted it to SoFi. Thanks to the black box of programmatic — and the willful ignorance on the part of brands about where their ads appear — SoFi had no idea it was running ads on the site, which routinely publishes sexist, racist and bigoted stories.
Since then, 3,874 brands (and counting) have pulled ads from Breitbart, including some of the world's biggest brands, like Kellogg's, HP and Uber.
Sleeping Giants now has 137,000 followers, and legions of followers and fans have made it a kind of game to spot companies running ads on Breitbart, Infowars and others of their ilk. It has offshoots outside the U.S., including the EU, the U.K. and Australia.
Similar movements include Grab Your Wallet, started by Shannon Coulter and Sue Atencio, which not only asks consumers to boycott companies that support Trump, but also spots ads that appear on Fox and asks consumers to literally vote with their wallets. And there seem to be more springing up every day — shadow organizations that in the absence of official outlets are putting the pressure on everyone, from big corporate brands to advertising agencies, with one message: Time's up.
Corporations as conscience
The way these movements have sprung up have varied. In some cases, like Sleeping Giants, they happened in a vacuum. "[Companies] have always made the rules," says one of the owners of the accounts. "We have no control as consumers. Or, we didn't. And we quickly realized that we have no control, but we can demand the change. They won't make the change unless someone knows about it."
Perhaps there is no bigger indication of this happening than the anti-National Rifle Association backlash following the Florida school shooting in mid-February. As the #NeverAgain movement took hold on Twitter, so did another one: #BoycottNRA. In the first 24 hours, eight companies said they would stop supporting NRA membership. Over the first three days alone, companies from First National Bank to Delta Air Lines said they would stop supporting the NRA, including pulling discounts NRA members received at their companies.
Even in the case of companies like Wyndham Hotels, which cut ties with the NRA in late 2017, brands have been forced to make a statement saying they had previously ended their relationship with the group.
The fact that brands are even making statements marks a major shift in how they deal with a massive cultural shift. Even just about a year ago, studies like one done by the 4A's and SSRS found that more than half of consumers didn't like a brand to get political. Now, depending on which study you read, more than half want brands to do so — and expect them to.
Companies are filling a gap that has been created because official institutions aren't able to do anything. In the absence of institutions, corporations and private individuals have to step up.
Whither culture
And it's not just about public-facing activities. Accompanying a new expectation that companies need to not just be thinking about balance sheets, but about social good, is a lower tolerance for many other practices that for years were swept under the rug.
Last fall, in the tsunami after the Harvey Weinstein scandal and the lack of a similar reckoning in the marketing industry sprung up Diet Madison Avenue, a private Instagram and Snapchat account that has focused on anonymously naming and shaming executives within the agency world. The collective — it's run, according to an Ad Age interview, by 17 people in the marketing industry — focuses on asking people to send it names of those who have misused power and systematically sexually harassed and abused people. Then, it recirculates that information, often through lurid images and snarky commentary.
When Ted Royer, the chief creative officer at Droga5, was fired earlier in the year, many credited DMA for saying what many in the industry allegedly already knew.
But the rise of DMA, as well as other anonymous forums like Fishbowl, has opened up the conversation to be one that goes beyond resistance and asks what remains of the industry once its institutions have been shown to be crumbling around it.
Agencies have for years sold themselves on "culture." Sure, there are technologies and "proprietary methods," but when a client hires an ad agency, he's really focused on the culture he's buying. That culture is what will determine what kind of idea or concepts are pitched, how they come to life and what happens next.
"What we've found is that clients buy culture," says one longtime agency search consultant. "And guess what, that culture is driven by the strength of the leadership team and creative team." But what happens when it turns out the culture is, in fact, bad? As stories of harassment — as well as racism, sexism and more — continue to emerge, driven by shadow organizations like DMA, the very USP of an agency is at stake.
"Agencies think they're selling capabilities, they're selling state-of-the-art innovative approaches," says another search consultant. "They're selling themselves, personally. And the fact is that agency culture has gotten nasty."
It's a tough line to walk. Resistance is en vogue, but it's not permanent. Ultimately, the resisters hope they'll stop being necessary. "I wish this was ending tomorrow," says the organizer behind Sleeping Giants. "I feel a sense of responsibility to this, and there's been something great come out of it, but I wish simply that we no longer had to exist. Plus, if they finally unmask me, it'll be the biggest letdown in history."
https://digiday.com/?p=279442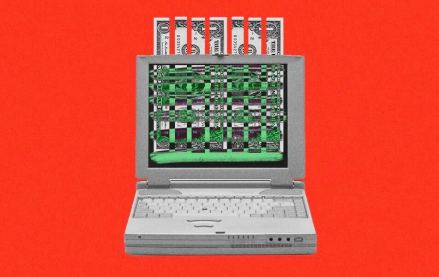 December 5, 2023 • 5 min read
Agency clients still see programmatic as an important part of their marketing budgets. But, overall, the uncertainty around programmatic could be causing them to lose confidence in online display ads as a marketing channel, and, as a result, agency clients are investing less in online display.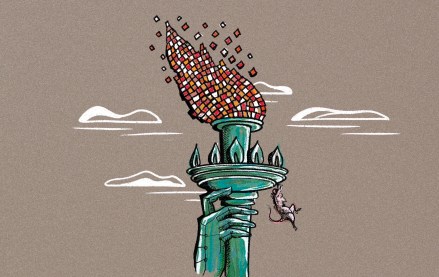 December 5, 2023 • 3 min read
There's a global AI race and different regulations in different countries might be slowing down – or speeding up – innovation. Here is a breakout of how regulations are being shaped on both sides of the Atlantic.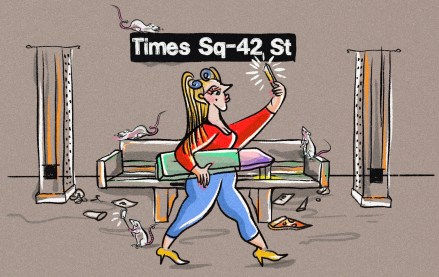 December 5, 2023 • 6 min read
Virality may mean something is simply viral within that niche rather than hitting a level like the Ice Bucket Challenge.