'Fewer things are getting made': Confessions of a creative director
March 31, 2017 • 5 min read
•
•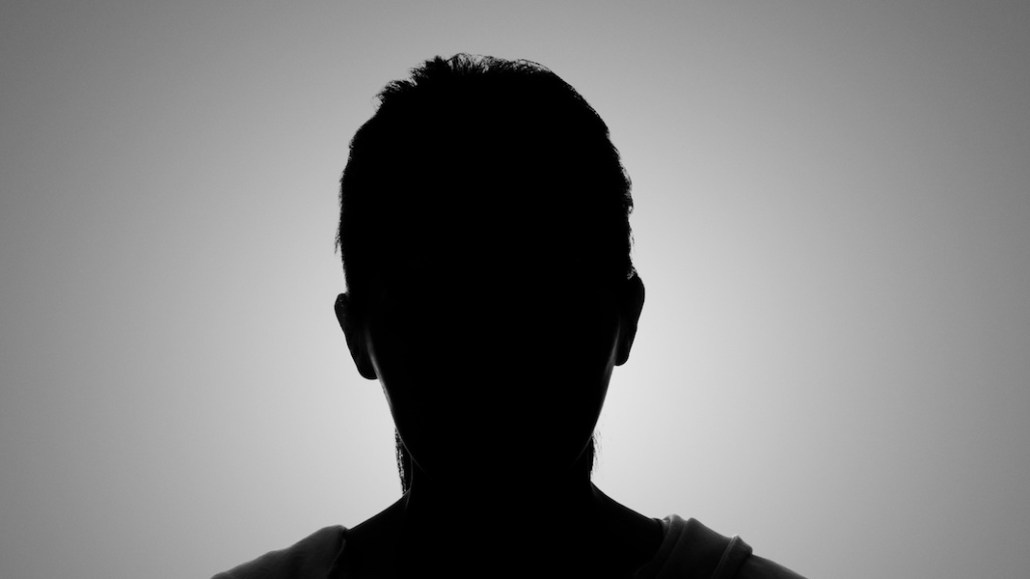 This article is part of our Confessions series, in which we trade anonymity for candor to get an unvarnished look at the people, processes and problems inside the industry. More from the series →
For agencies, awards have long been a way to attract new business, talent and prestige. But the rise of digital advertising has in some ways changed the equation. Today, clients are more focused on cutting down costs in the name of efficiency, which makes doing "award-winning" work less of a priority. In this edition of Confessions, a veteran creative director spoke about the scourge of awards and the incredible pressure it puts on agencies.
Edited highlights are below.
What is the difference between work that wins awards and work clients ask for?
Advertising is such a place in between two things. It's the things we say to clients versus things we say to each other: The difference is the the used car salesman on one end and the other extreme European scarf-wearing creatives who think that any logo in the commercial is the worst thing ever.
OK. So why do agencies spend so much time and money on awards?
There have always been a few purposes to awards. The awards company makes money. The agencies who win are supposed to attract talent. And then finally, the thing that has always been a constant is that it promotes the careers of the people that work on stuff to get new jobs. I'm sympathetic to clients. I get why they don't want to do supposed award-winning work. Because when they do, the people who did the work quit to another agency. They lose the people who did it.
Was it always this way?
Well, there's always been this kind of tension. Agencies are doing stuff for their own interest. But there has been more overlap in those worlds recently. What's going away is this idea that a client would understand and permit that there are reasons we're doing things in advertising for our own sake. They used to permit that this spot is more artistic, it's for the agency. And then we'll do another spot featuring the prices or the promos. There used to be more work. And more production. And a greater volume of things being made.
Now there's more strategy?
The big difference is the rise of the strategist. It's become about decks. A new brief comes out from the strategist and we come out with big ideas to go with the brief. Then the client says the big idea doesn't work with the strategy. Then we tweak it. Then the client says the strategy doesn't work with the new idea. And it circles around and nothing ever gets made. What the client likes about that is they get to go to meetings and keep a staff of people busy.
That seems … inefficient.
Last year in the Super Bowl there were four or five ads about dads. This year there was one and it seemed late to the game. There's this pressure agencies get to to get behind a cause. The "me-too" pressure creates bullshitters.
What about the peculiar nature of agencies causes this?
Advertising has always attracted people good at talking. People who talk for a living do better in the industry. Then there is this image of "I'm really an artist on the side. I've got a popular Instagram and that's my side thing. I'm a thought leader. I don't like to wear shoes. I prefer bean bags." There are people who just get really weird. "I'm so unaccustomed to the office environment so I'm not cutting off my dreadlocks." But the whole time you're talking about selling Coke. Or Cinnamon Toast Crunch.
You've been in the industry a long time. What's changed?
They just want to spend less money. All people want to do is stuff that shouldn't cost so much to make. I have heard so many clients say that. The new "make the logo bigger" is actually "it shouldn't cost so much." There is too much procurement. Too many cost controls. I'm old enough to remember when we'd go out and get lunch with people at a restaurant in the middle of the day. But costs are important. Now lunch is considered lazy.
But things happen at lunch!
There used to be a pride in spending money. Clients used to say, "We flew Michael Jordan to Hawaii for one shot." Those were the cool stories. Now the cool story is I talked the agency out of a campaign and into a Snapchat filter.
Surely, more stuff is getting made? Studies show more than 70 percent of creative teams today are producing 10 times the assets they once did.
There's more stuff being resized into a thousand different platforms, not being made. The creative people are not interested in that stuff. The people really into awards are for the most part creating and financing that work within the agency structure and not getting clients to pay for it. There's a big mismatch. We went into advertising to make stuff. It used to be that half was creative and half was production. Somewhere this third thing came in which is strategy. People who don't make things but they have an opinion on things. That part of the pie graph has just grown. Now it's like a big chunk is strategy and a big chunk is ideas and the smallest piece is production. Because fewer things are getting made.
https://digiday.com/?p=229955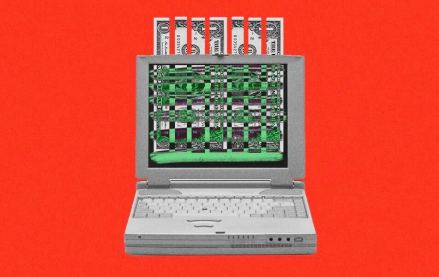 December 5, 2023 • 5 min read
Agency clients still see programmatic as an important part of their marketing budgets. But, overall, the uncertainty around programmatic could be causing them to lose confidence in online display ads as a marketing channel, and, as a result, agency clients are investing less in online display.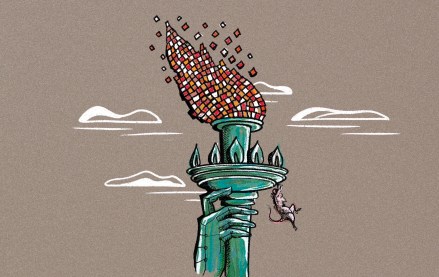 December 5, 2023 • 3 min read
There's a global AI race and different regulations in different countries might be slowing down – or speeding up – innovation. Here is a breakout of how regulations are being shaped on both sides of the Atlantic.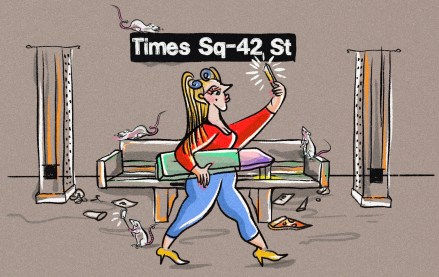 December 5, 2023 • 6 min read
Virality may mean something is simply viral within that niche rather than hitting a level like the Ice Bucket Challenge.