Facebook, Delta, Orville Redenbacher, Hallmark and more pay homage to #StarTrek50
September 8, 2016 • 3 min read
"Space, the final frontier. These are the voyages of the starship Enterprise. Its five-year mission: to explore strange new worlds, to seek out new life and new civilizations, to boldly go where no man has gone before."
That five year mission has turned into five decades of pop culture iconography: As of today, it's been 50 years since those words were first uttered when "Star Trek" debuted on TV. And today, brands from Facebook, Delta, Hulu to Hallmark boldly going online to wish the franchise a happy birthday — and minimal trouble with Tribbles.
Facebook gave its emoticons a "Star Trek" sheen: "like" remains the same but with a little added sparkle; "love" features the Vulcan salute; "haha" is represented by Captain Kirk; "wow" is Mr. Spock; "sad" is Lieutenant Commander Geordi La Forge; and "angry" features The Klingons.
These new reactions are only available to some Star Trek fans in the U.S. and Canada for a limited time, said Lindsey Shepard, Facebook Messenger's marketing lead, in her Medium post.
Meanwhile, Trekkies everywhere are turning to Twitter to celebrate their beloved show. There have been 81,000 tweets around the hashtag #StarTrek50 so far today, with sentiment around the hashtag being 44 percent positive, 52 percent neutral, and 4 percent negative, according to marketing technology company Amobee. And within the past seven days #StarTrek50 has generated more than 28,000 mentions, says social media analytics Brandwatch.
Indeed, it seems like everyone is a fan today: Delta tweeted a photo of one of its pilots, a real-life Captain Kirk:
True story: Before he became a Delta pilot, Captain Kirk Schutter served on the USS Enterprise. #StarTrek50 pic.twitter.com/24LwDGyszW

— Delta (@Delta) September 8, 2016
Hulu reminds us that the platform has 700 episodes available for streaming with two customized GIFs: One, a litany of "Star Trek" characters including Data, Uhura and Hikaru Sulu counting up to 50, and the other features Captain Picard's "greatest" catch-phrase:
50, count 'em, 50 YEARS of boldly going where no franchise has gone before. #StarTrek50 https://t.co/xwTpTOGP6H pic.twitter.com/WeW4Zl7VhX

— hulu (@hulu) September 8, 2016
Are we celebrating @StarTrek's 50th Anniversary? OH YES. @SirPatStew #StarTrek50 #StarTrekNY pic.twitter.com/FrfHSvuqMO

— hulu (@hulu) September 3, 2016
Greeting card maker Hallmark pays homage to Spock.
Today we remember Spock & all our favorite @StarTrek moments #StarTrek50 #LLAP50 pic.twitter.com/jSeEyzWxNd

— Hallmark Cards (@Hallmark) September 8, 2016
Other brands make for a more natural fit: NASA tweeted this super-geeky video of the "Enterprise" nebulae. And the International Space Station invited visitors to play with an Enterprise icon.
It's written in the stars… or a star forming region. For #StarTrek50, we present the 'Enterprise' Nebulae. pic.twitter.com/Bd4IbVfgep

— NASA (@NASA) September 8, 2016
In honor of #StarTrek50, an Enterprise icon is used to show where station is on the world map in Mission Control! pic.twitter.com/HF6H6rM3nm

— Intl. Space Station (@Space_Station) September 8, 2016
NASA's tweets on the #StarTrek50 hashtag has raked in a total of 5,500 retweets so far today alone, according to Amobee.
"NASA should be lauded for its ability to authentically align what it stands for around people's excitement for the 50th anniversary of Star Trek," said Assaf Henkin, svp of brand intelligence solutions for Amobee. "It truly understands where its participation makes sense, as well as the power of digital engagement at the right moment and mindset to ensure that it's a welcome participant in the celebration of [the show.]"
From all of us at NASA, we wish the entire Star Trek family a happy #StarTrek50! Thanks for the inspiration! pic.twitter.com/VUl4VefWuM

— NASA (@NASA) September 8, 2016
Here's a roundup of a few more brands paying homage, some going a little more boldly outside their wheelhouse than others:
The past 50 years went by like warp speed. Happy Anniversary #StarTrek50! Shop online only https://t.co/LUSGcLCjOV pic.twitter.com/AoxnjlQ9Wk

— Party City (@PartyCity) September 8, 2016
Live long and prosper. #StarTrek50 pic.twitter.com/ZDKIxwZ9mk

— AARP (@AARP) September 8, 2016
KHAAAAAAAAAAAAAAAN!
Happy 50th Anniversary, @StarTrek. 🖖#StarTrek50 pic.twitter.com/slWdbd5sxd

— Amazon Video (@AmazonVideo) September 8, 2016
Happy 50th anniversary, #StarTrek.🖖 We started #StarTrek50 with the starship Enterprise @airandspace. #BoldlyGo50 pic.twitter.com/iELV0ozLs4

— Smithsonian (@smithsonian) September 8, 2016
Live Long And Popcorn #StarTrek50 pic.twitter.com/iE7t87SskK

— Orville Redenbachers (@OrvillePopcorn) September 8, 2016
https://digiday.com/?p=197582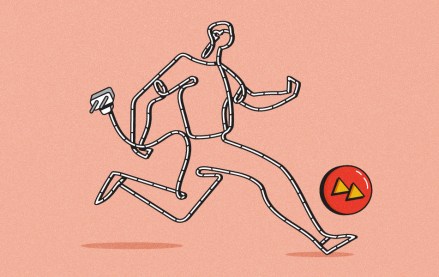 September 22, 2023 • 4 min read
Women's sports are having a moment. Brands, media companies and agencies are looking to get in on the action.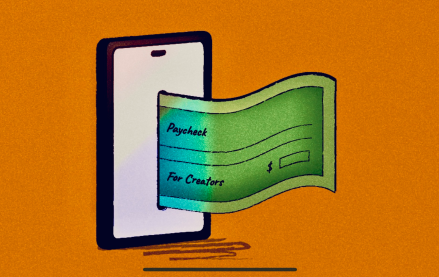 September 22, 2023 • 6 min read
The Hollywood strikes were supposed to be a game changer for many of them, but the situation hasn't quite lived up to the hype.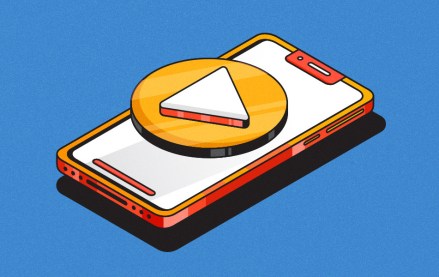 September 22, 2023 • 5 min read
Given the rise of short-form video, agencies that focus on the format, rather than specific platform expertise, will reap the rewards.