'Everything is open to us': Why Krystal's CMO is returning for seconds at the fast-food brand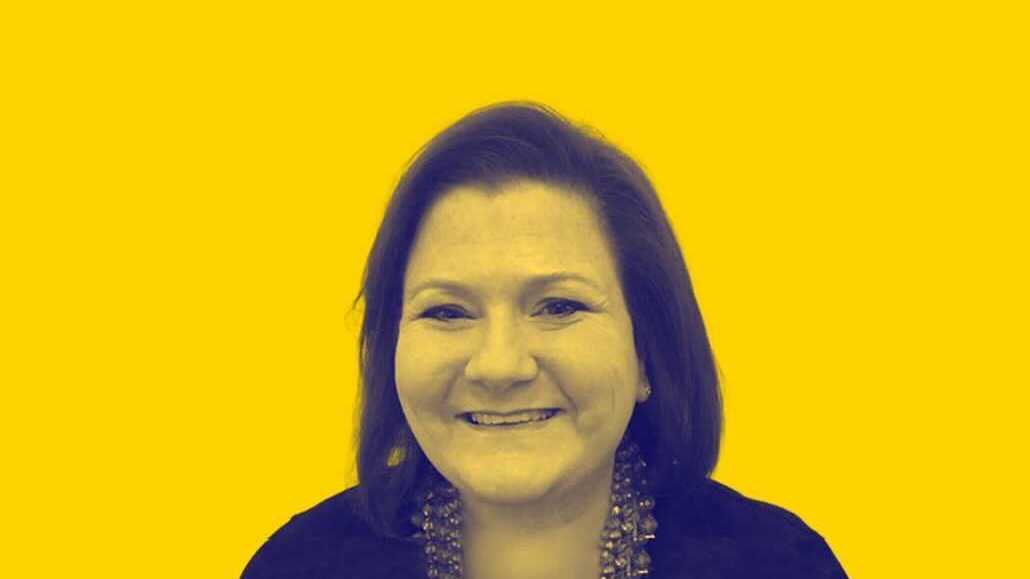 Alice Crowder liked Krystal so much, she came back for seconds. But not for the fast food brand's infamous burger sliders as one might think. Instead, Crowder is returning to Krystal's marketing department this year as chief marketing officer, following up on a stint as the brand's vice president of marketing from 2014 to 2018.
Within the last year, Krystal has come under the new leadership of Fortress Investment Group and its operating partner, Golden Child Holdings, after filing for bankruptcy at the beginning of 2020, and it was the new leadership that made for Crowder's return. Call it a fresh start. Digiday caught up with the industry veteran of more than 20 years to talk about the role of a CMO in a global pandemic, her return to Krystal and what's next for the quick-service restaurant brand.
This interview has been lightly edited and condensed for clarity.
What's the latest with Krystal given we're in a global pandemic?
2020 was definitely an interesting year for everybody. For a while, nobody was comfortable doing anything. But as people got a little more comfortable, they came back to drive-thru and we were ready for them. We've gotten a lot smarter, and I think all the industry's gotten a lot smarter about OTT and how to really start targeting your messaging. We do have a micro-influencers program, which has proven to be very successful for us. TikTok is something that we're looking into. We haven't launched there yet. My children campaign for it every night, so it's something that's definitely coming.
But really everything is open to us as we retool our website, which is also coming this fall along with the introduction of the app. Those are going to be tools that allow us to really communicate with our guests on that one-to-one basis. And we're looking forward to that.
So you left Krystal as vp of marketing, went to Tropical Smoothie to head up menu strategy and innovation, only to return to Krystal. Talk about that.
I grew up with Krystal. It was a big part of my childhood. My father would take us to Krystal on special occasions, back when Krystals were only 25 cents and we knew that we could eat as many Krystals as he had quarters in his pocket.
The second piece that attracted me is the [new] leadership of the brand. As I was thinking about making the change, I wanted to come some place where A) I felt like I'd be given the freedom to make a difference, which I feel confident in; and B) that my partners in that were going to run operations, facilities, [and] everything else at such a quality way that when we invited people in, they were going to be happy with the experience they had. [Brand President Tom Stager] has put together a stellar team for that.
I did go over [to Tropical Smoothie] and I was able to put in processes that weren't there before that have continued to show dividends. But when Tom called and said he and [Golden Child Holdings founder Jonathan Childs] had taken over Krystal and were bringing a new and expanded vision that had such a focus on quality, I just knew it was time to come home.
You have more than 20 years of experience in this industry. What's been your biggest challenge?
I remember my first assignment in new products marketing at Denny's was to put together a cross-functional process for launch. I did this long presentation and took [the chef] all the way through it. He just looked at me and said, 'I love the way you think. I love your process, but a chef does not follow a process. You will have to start over.' I remember going, 'Oh my gosh, I don't know what to do with that.' But you work with it.
Whenever I've been stumped like that, it's because I haven't fully understood what my partners need in terms of information or process or motivation. I tell my team whenever they bring me anything, what's the story you're trying to tell. And I think that's a big part of what marketing's about. What's the story you're trying to tell with this project? And if you can't tell a story that makes everyone involved go, 'hey, I want to be part of that,' then you haven't done what you needed to in order to fully be an advocate for that project.
As we come out of the pandemic, what's next for CMOs?
For brands, I think the sky is the limit. We're seeing so much innovation in our partners — especially in technology –to get the message out and the product out to our guests. We're seeing a big focus on things like delivery. Everyone's talking about delivery because it's crucial.
If I think qualitatively, before the pandemic, I was not an Uber Eats or DoorDash user. And now a dasher shows up at my door probably three times a week. The expectations that guests have about how they can get their product, when they can get it and what they can get are rapidly evolving. It's up to us as marketers to meet those new needs in as quality of a way as possible, and that's exciting. We're all learning.
https://digiday.com/?p=420286